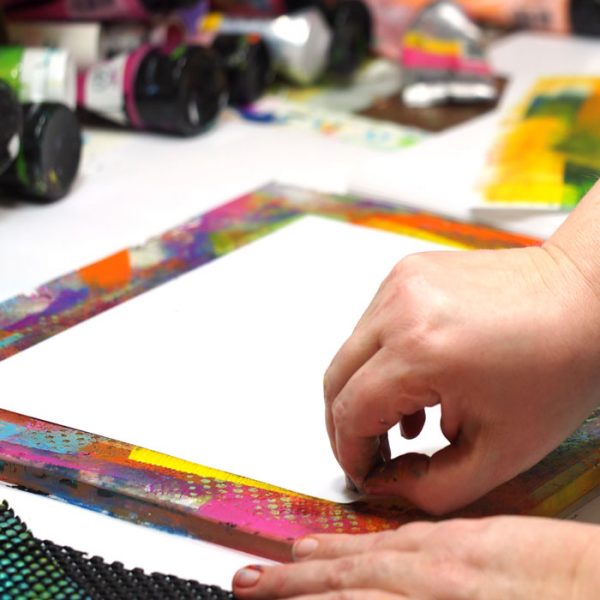 What makes gel printing so much fun? Is it the magical way the layers build up? Is it the excitement of seeing what patterns stuff from around the house can make? Is it that no two prints are exactly alike? Yes to all of those and so many many more reasons!
I've put together a free video and printable reference guide, where you'll see how all those bits of color got into that red print below, along with everything you need to know to make a print plus 600 gel printing ideas. Yup, all that is in one single video so you can see what makes gel printing so much fun!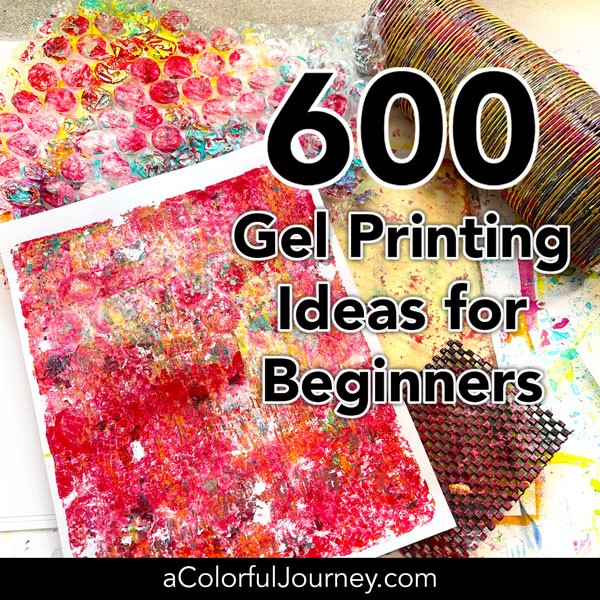 Resources on this page
Getting Started
Which plates do I use? I use the Gel Press plates because they have the best squish. Squish is a very technical term, but that is the secret to the best gel plates. That squish allows it to release paint.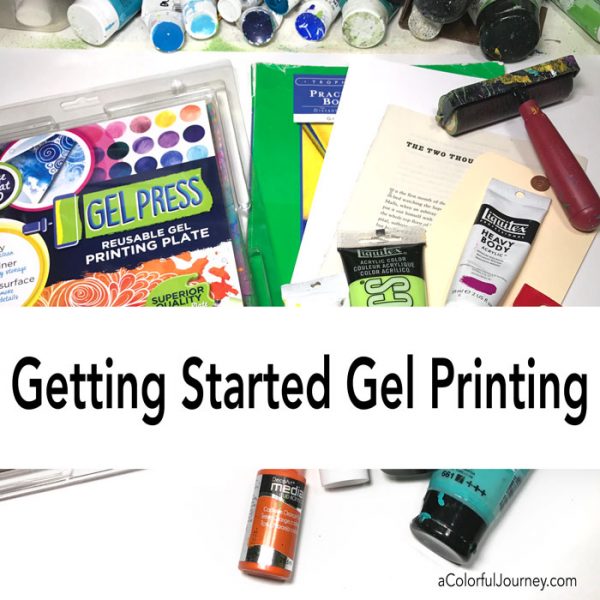 Technique tutorials
I've been playing with a gel plate for years now and there seems to be unlimited ways to use it and unlimited things you can use for printing! Here are a few of my favorite technique tutorials.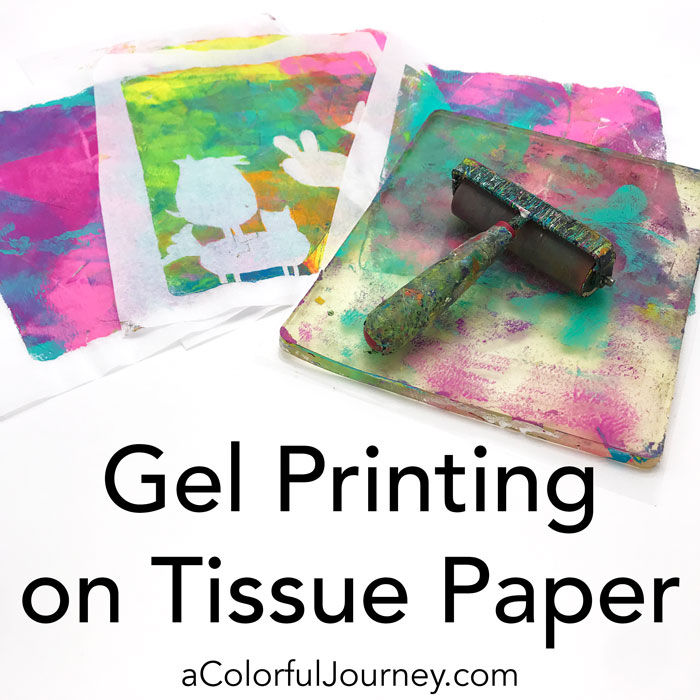 Art Journaling
Here are some examples where gel printing has played a role in an art journal page. Sometimes the gel print is the first layer when art journaling, sometimes the last, or somewhere in the between!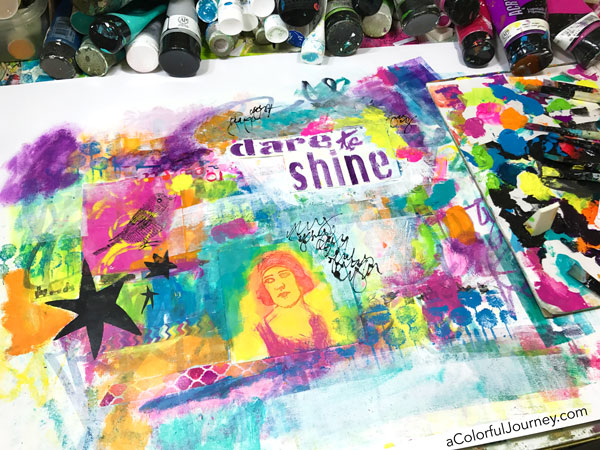 Using Your Prints
How can you use your prints? Any way you would use paper, you can use a gel print! Here are a few videos of ways I have used mine. I have such fun making them, it doesn't matter to me if I use them or not, it is just fun to look through the stacks and run my hands over the colors!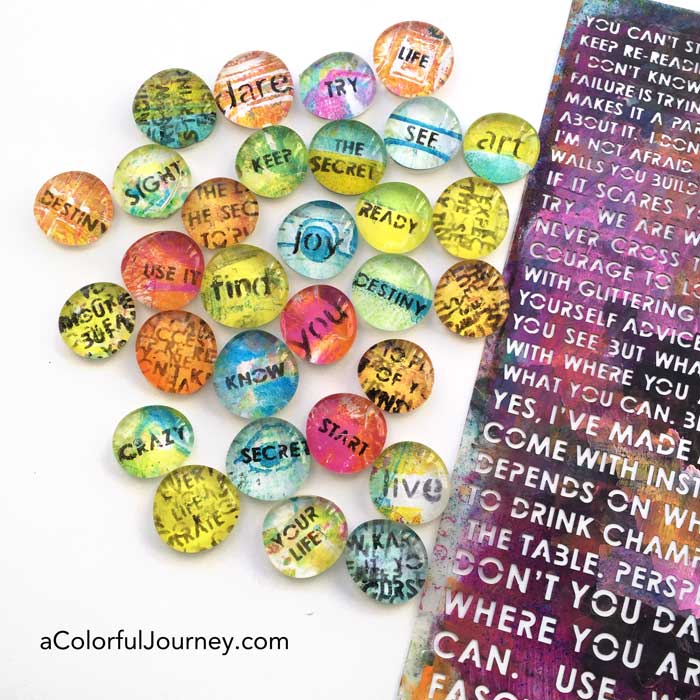 On-Line Workshops
I've got lots of videos on YouTube for you and when you want to dive deeper into gel printing, I've got workshops for you. Each one has carefully chosen step-by-step techniques that build your understanding of gel printing.
My online workshops are downloadable and have lifetime access so you can watch whenever it fits your schedule.
Most importantly, you're protected by my 14 day money back guarantee so you can check out any workshop risk free.