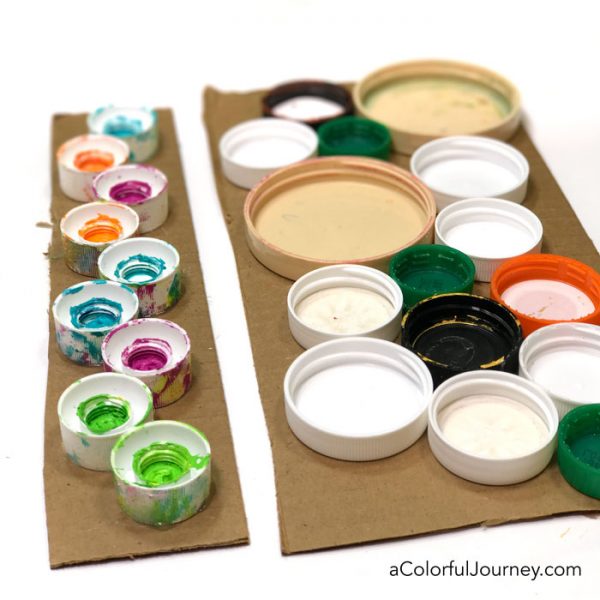 Why do I get so excited about caps and lids that are about to be thrown away?  It's not because it means everyone has been taking their vitamins. Although that is a good thing.   It is because caps are perfectly round and come in a variety of sizes to make an easy pattern tool for the gel plate.
I had to laugh at myself when I was arranging the caps because I liked several different configurations but it was a struggle to pick the one that I would glue down. As if I couldn't save up more lids and do this again.
Watch Using Trash to Make a Pattern Tool for a Gel Printing on YouTube.
New to gel printing? To get you started, I've got a getting started video and downloadable guide for you.
I collect all sorts of lids and caps so when I want to make a pattern making tool for the gel plate, I have a stash to pick from.  The first step is sorting out any lids that are the same height.
In the video you can see how I arranged them and then glued them down onto a piece of cardboard.  Hot glue was my glue of choice simply because I didn't have to wait for it to dry.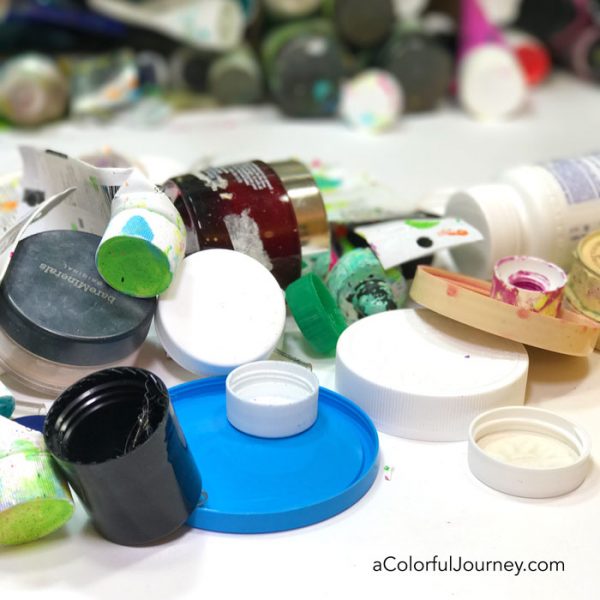 The magic of gel printing is the variation in the prints from the first print to the second,or ghost prints. I used the 8 x 10 size Gel Press plate, but naturally, you can use any size gel plate.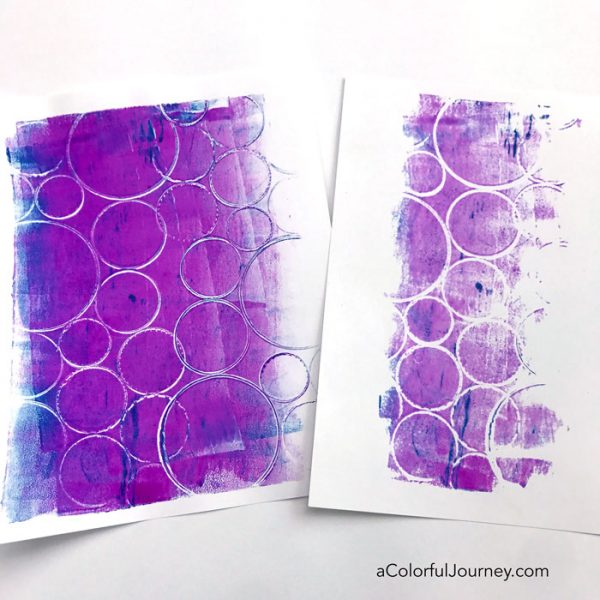 Had a lot of caffeine recently? If you've got those hand shakes this a great time to use them to your advantage when making prints like these orange ones.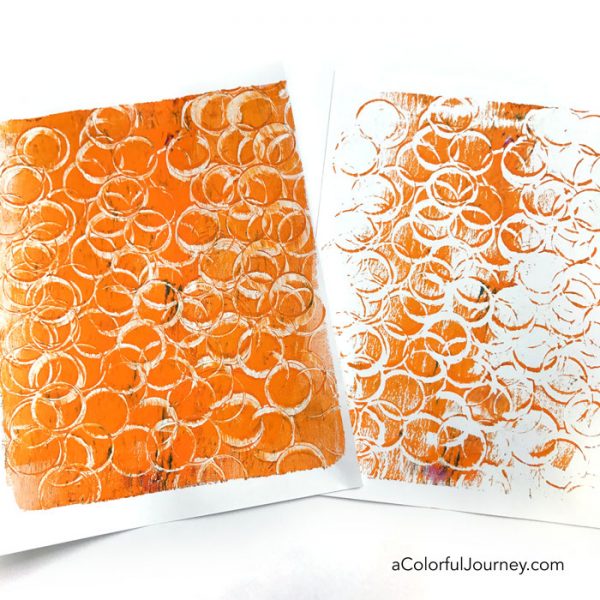 When printing, I usually swoon over the ghost prints.  What about you.  Do you prefer the first print or the ghost when you use a gel plate?