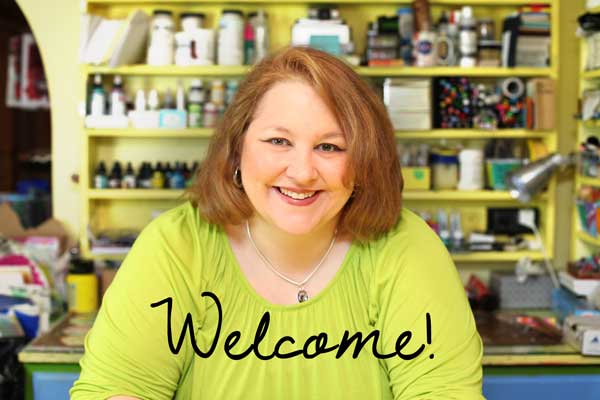 Workshops are not work. They're play, so maybe we should call them PlayShops!  Join me for a playshop both online and in-person!
If you're anything like me, you sometimes have a very loud inner critic.  I struggled for years with a nuclear powered inner critic who blocked my creativity.  Workshops like these have ways to keep that harsh voice to barely a whisper. I can show you how to quiet your inner critic.
Taking a workshop with me means you get all the benefits of my experience so you can dive right in and start having fun.
Want to see if a workshop with me is right for you?  I've got a free workshop, Permission to Play, and lots of YouTube videos.  If you've seen both, you probably have noticed how workshops include more detailed step by step instructions with lots more hows and whys than my YouTube videos.  Read what other students think of my workshops.


All online workshops are downloadable and have lifetime access because I don't like stress or pressure either.  I want you to be able to watch whenever it fits your schedule.
In my on-line workshops, I guide you through creative techniques and play step-by-step with well organized, carefully edited, and to the point-videos.  Your time is valuable!
Already enrolled in a workshop? Log in to the classroom at mixedmedia.carolyndube.com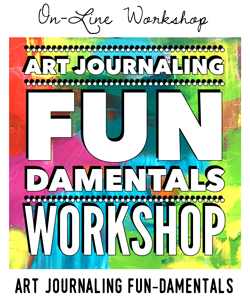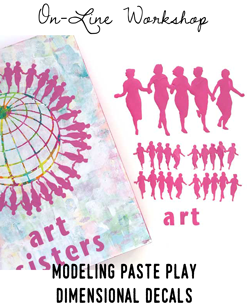 Print it. Make it. Love it. Gel printing retreat weekend at St. Mary's retreat center Cincinnati, OH Sept.21-24
October – Art is You Stamford, CT- details coming soon
What do other people say about my workshops?
If people see your work and think 'no way I could do that' they are wrong. They can. Your instructions and videos make each step simple, and encourage the participant to PLAY. You break down those barriers we all put up that restrict us from trying a new technique or supply. In your workshop there are no mistakes…..just learning exercises. Jo Murray in Stencil Play (on-line workshop)
This has been an awesome class…and such a good value too. It is so jam packed with techniques, and yet still covers many different ideas not yet seen on the internet! Kudos to you Carolyn! Dotti C. – Gelli Printing (on-line workshop)
I've taken two classes with Carolyn and love her breezy, casual, encouraging teaching style.  She knows we all make mistakes and are too often ruled by our inner critics–and she has lots of suggestions for how to happily exploit the first and tame the second. She has fun and her enthusiasm is contagious, making learning enjoyable.  I highly recommend her workshops and classes!  Jane O'Brien in Stencil Play and Gelli Play (on-line workshops)
I must say that I am so very impressed…I have purchased a few other on line classes and we know there are a lot of videos out there to watch as well and though I am grateful for all of that yours is the one that seems to inspire me most. It's evident with your past and now you have a "gift" to teach. Anyone can make a video but it takes a gift to keep your audience captivated and to be able to really inspire one to believe in themselves. I have been pacing myself with this workshop just so it lasts… Terri Doney  in Stencil Play and Gelli Play (online workshops)
What I found unique compared to other classes I have attended, was how you presented several techniques, then we had ample time to work on them — all of them, or just we what we wanted. The pace for this was unlike other classes where one technique is shown and then you wait for everyone to complete it before moving onto the next.  By your method, I could do the ones that were easy for me, then spend time on the more challenging ones — Thank you for this!!!  Sylvia Tabor in The Stenciled Journal (in-person workshop)
Very well organized and very instructive. I have a comfort level with stencils now that I never had before.  – Liz Shaw  in The Stenciled Journal (in-person workshop)
To take a class with Carolyn Dube is to experience the most free-ing, creative, and fun art classes ever. Because she is smart, and has an infectious sense of humor, technique and play join forces to give the most enjoyable time you can have getting paint all over the place. Indeed, it is a colorful journey.  Elizabeth Kaplan in Stencil Play (on-line workshop)
When I first signed up for Carolyn Dube's classes I felt like I probably wouldn't learn much in the 1 – 1 12 hour class.  I thought that really wouldn't be enough time to get much out of it.  However, was I surprised!  It was fast-moving, and entertaining.  Not only did Carolyn show us how she created her pieces, but she allowed us to ask questions so that we would understand…Was that the it?  No, not by any means.   She allowed us to try the techniques ourselves and she told us what she liked about what we created.  She gave us access to her supplies and showed us how to use them.  Also we received tips like "always put the yellow color down first".  She is a great encourager.    Carolyn is not only creative, but she is funny and a delight to know and "get messy" with.  If I could, I would follow her as she teaches at the various venues and take ALL her classes.  Vicki Romaine in Stenciled Cards and Gelli Printing with Rubber Stamps (in-person workshops)
These videos are short and sweet, giving us just enough info that even newbies like me can dig right in and get busy with exploring the world of art journaling. I also appreciate your down-to-earth and humorous approach, which removes all fear of trying something new. I can't wait to see what comes next! – Mary in Use Your Words   (on-line workshop)
Thanks so much for a fabulous class, Carolyn. I've learned so much, and I can't wait to see what you have in store for us in the future! – Anne DeHart in Gelli Printing (on-line workshop)
I highly recommend taking any of Carolyn Dube's classes. She gives lots of content and keeps it fun. A beginner won't get overwhelmed yet there is still plenty of information to keep a more seasoned artist interested and engaged. Carolyn is a wonderful artist and an amazing teacher. -Raine Phoenix in Stencil Play and Gelli Printing (on-line workshops)
When I think of taking a class with Carolyn Dube, I immediately think "fun".  Not only does she have a great sense of humor, but is a knowledgeable teacher.  She approaches art with a carefree manner and shows you there is no need to be stressed or concerned if you are just beginning or an expert. Carolyn shows you how to deal with the "oops", too. You won' be sorry signing up for any of Carolyn's classes. She's a keeper. – Judy Shea, Mixed Media Artist  in Gelli Printing and Stencil Play (on-line workshops)
C'est un vrai bonheur de suivre les cours de Carolyn Dube.
Dans un premier temps, j'étais un peu inquiète en raison de la langue, mon Anglais étant "moyen"…Mais tout est parfaitement compréhensible !
Ce qui transparaît avant tout c'est la joie et le plaisir de la création: Carolyn est une "belle" personne. Elle apporte la technique et nous décomplexe
complètement. J'ai appris grâce à elle à avoir plus de confiance en moi il n'y a pas de ratage elle nous apprend à faire de nos erreurs une réussite.
Marie Ragons in Stencil Play (on-line workshop)