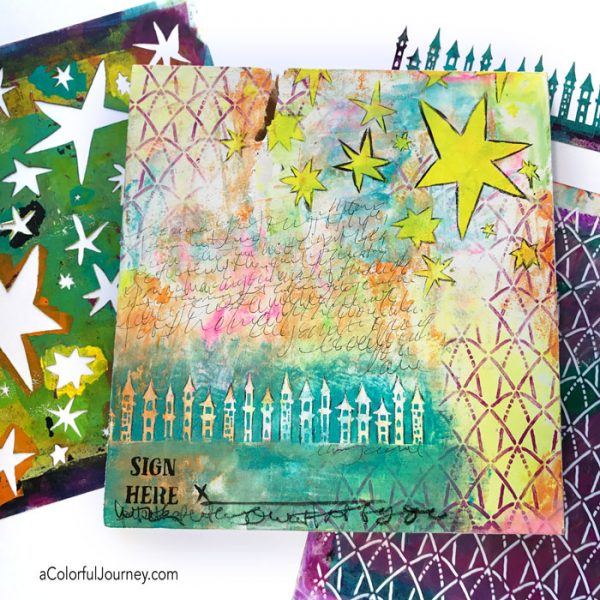 The muse had me on a need to know basis for this piece of art.  I only knew what was happening in that moment, without any idea of what the next layer would hold.  I was so in the dark, I didn't know that it would become a gift for my daughter as she graduates and heads out to build her adult life.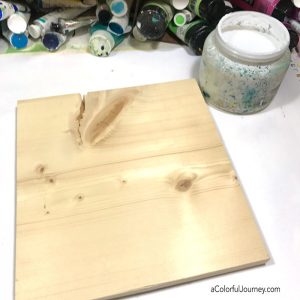 This started with an imperfect scrap of wood from the garage.
Once gesso'd, the rainbow was applied.  Did I have any idea where it was going?  Nope.  That was need to know and the muse was positive I did not need to know that.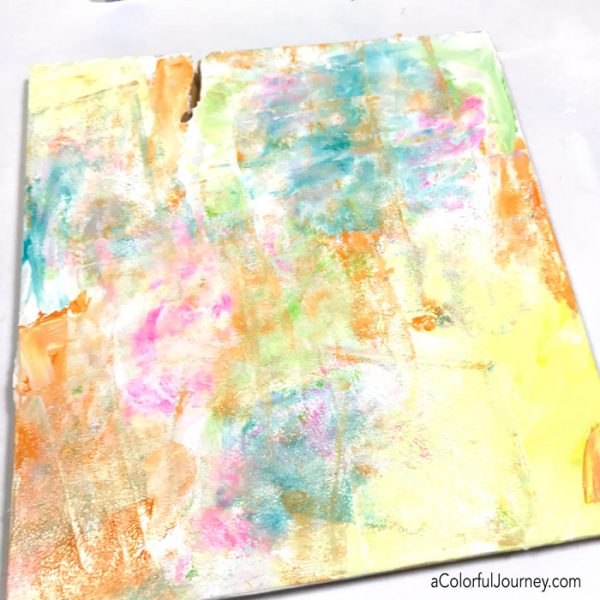 How was framing the corners with my Arched Fountains stencil, inspired by the fountains at Versailles, fit into the plan?  Not for me to know.  The muse probably made a good call keeping me in the dark.  If I know too much too soon, my logical left brain has a tendency to over think it.
Since the plan was still a secret, I followed any impulses that popped up, like using the castle tower mask, from my Once Upon a Time stencil set.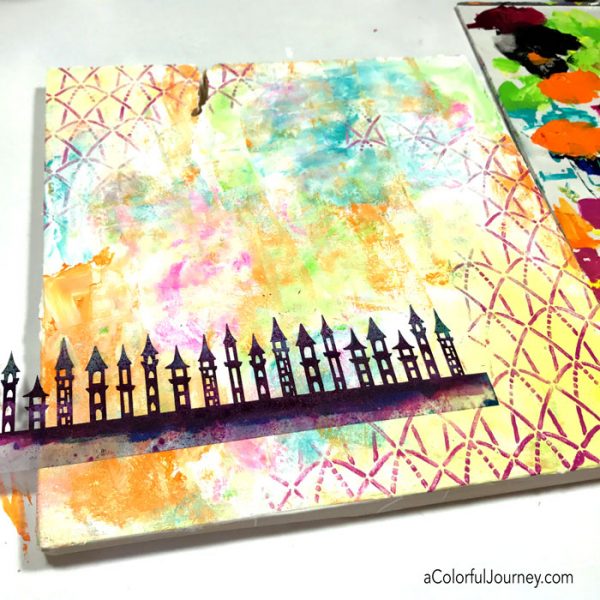 Since it is a mask, the castle towers will actually be the color of what is below it.  Logical left brain began to get dramatic and concerned that this was a big step and might mess it up since there was no going back from adding the teal.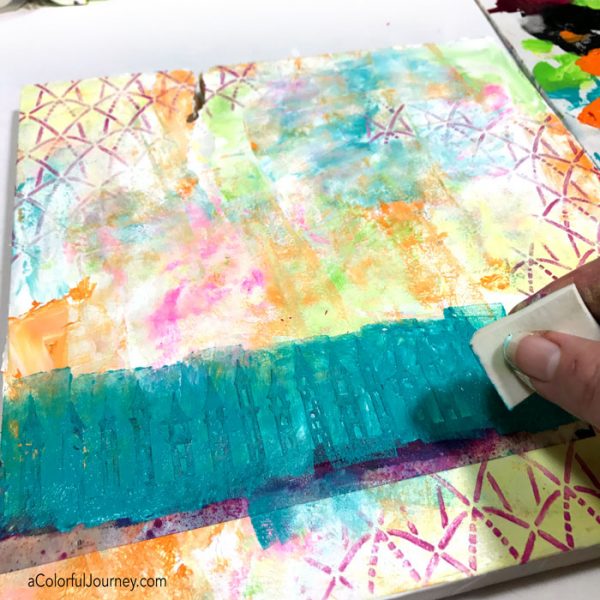 As the mask was lifted off, my logical left brain really wanted to know where this was going.  The muse was still keeping the plan to herself.  I think the muse was enjoying torturing Logical Lefty with the secrecy.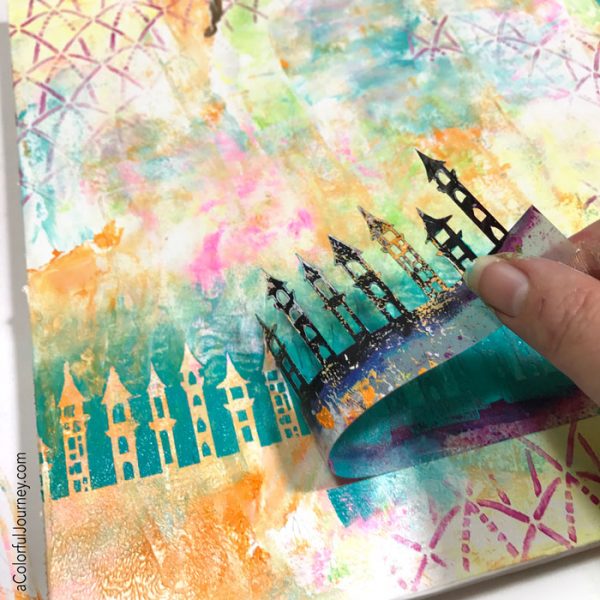 The towers were just floating there, so I anchored them with a bit of the teal loosely sponged on the bottom. The muse was almost ready to clue me in on the meaning to this piece.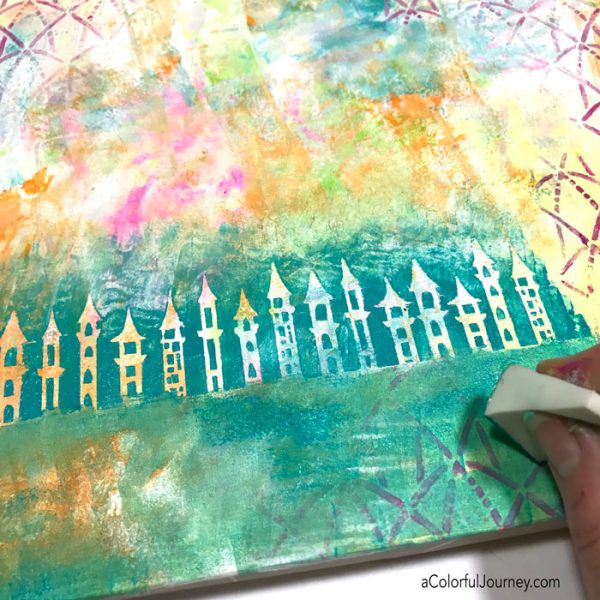 When the Sign Here was added, the muse finally decided it was time to reveal to me where this piece was going.  As my oldest heads out into the adult world, I wanted her to remember that she is making a choice with every action, and that not making a choice is actually a choice.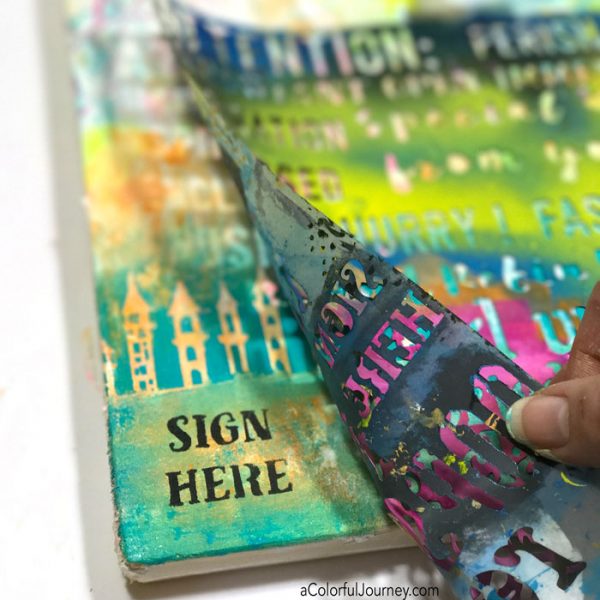 There is a sort of contract that exists between us and the world.  We have the power to make decisions to choose the way in which we live our lives, how we react to the world, and what we focus on day to day.  We can't control the world or others reactions and choices, but we can choose what we do.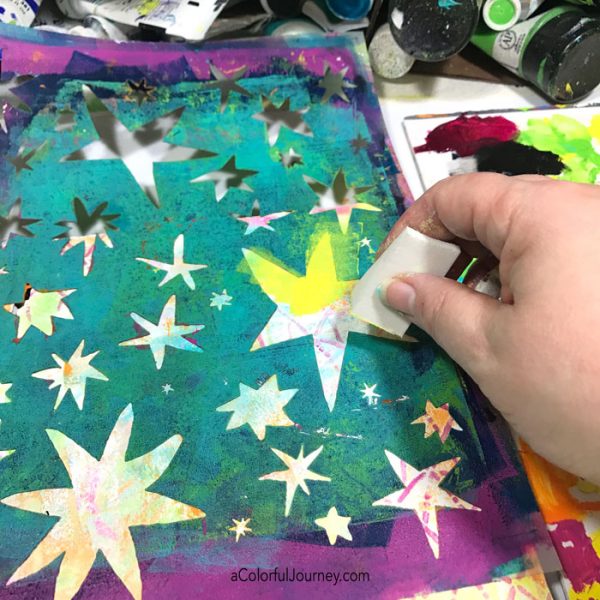 The stars were a reminder to focus on the joyful things that make your heart shine since those things help you get through the tough times. Things are definitely not always easy in life, in fact some days they are incredibly difficult, but there is always a choice in how we react to what happens and where we put our focus.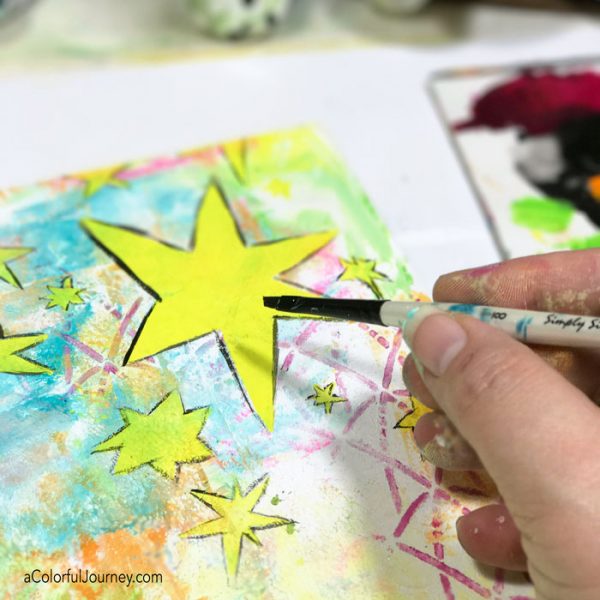 With a fountain pen, I filled the center with my wishes for her journey along with the mushy mom stuff like why I love her and how proud I am of the young woman she has become.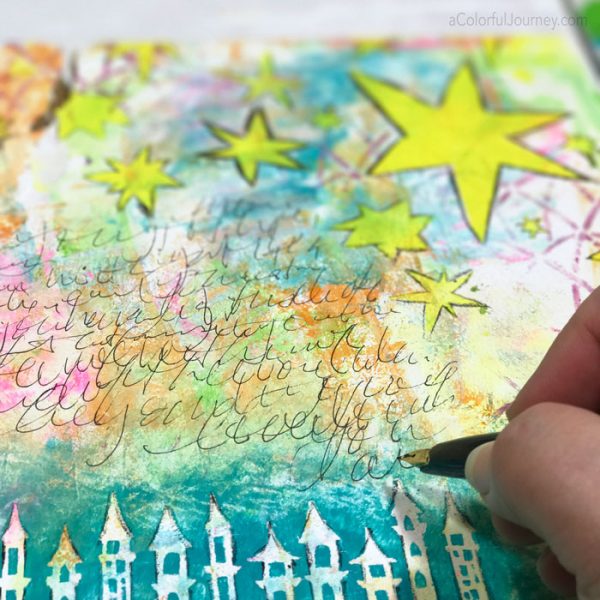 When I gave her this gift, I had her take a pen and sign it.  After all, she is now a full blown adult and can legally sign contracts.   Every day as she walks by this on her wall, she is reminded that she can build the life she wants one choice at a time.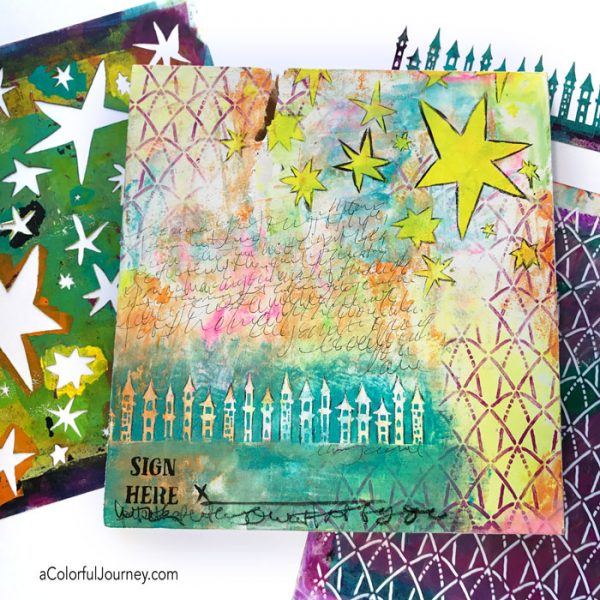 Here are the supplies I used. Some of these links are affiliate links which means I get a small percentage. It doesn't cost you anything extra and it helps keep the free tutorials coming!