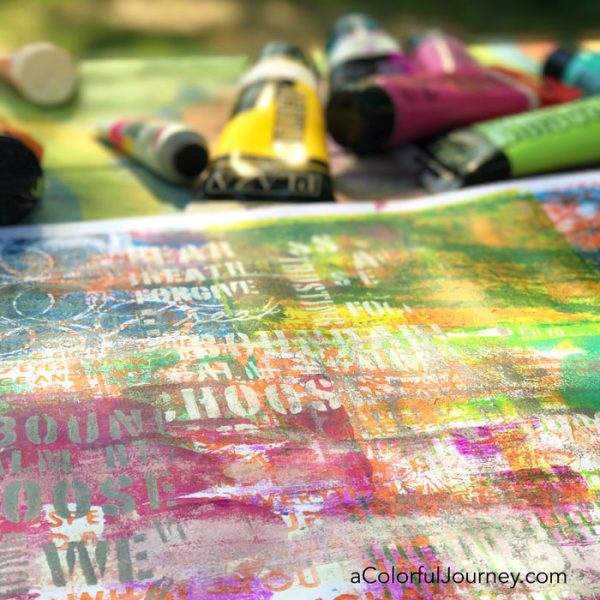 The sun was in that wonderful late afternoon golden glow phase, the birds were singing, and I was playing outdoors.  Springtime is my goldilocks time outdoors, not too hot & not many bugs. It's just right for play.
A basket of fun was put together quickly, of what was on my counter, with absolutely no clear plan.  A plan didn't matter but what did matter was getting out there instead of gathering the "perfect" supplies.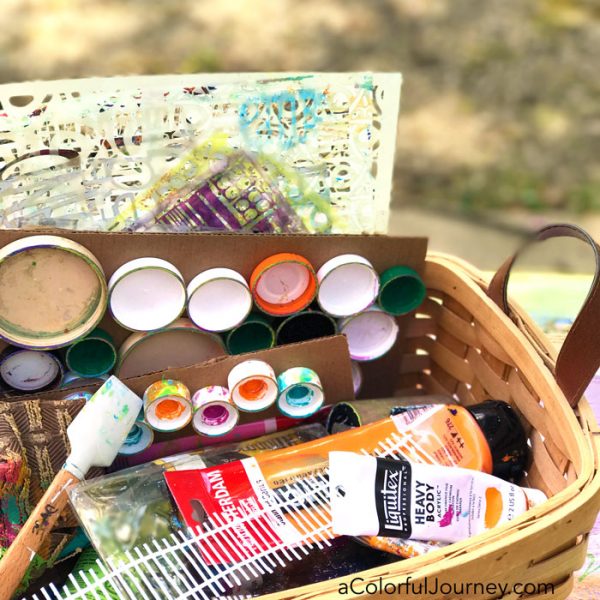 As the afternoon was coming to a close…I took a few photos of the play. You can see how I made those fancy circle making pattern tools in the basket above for the Gel Press plate here.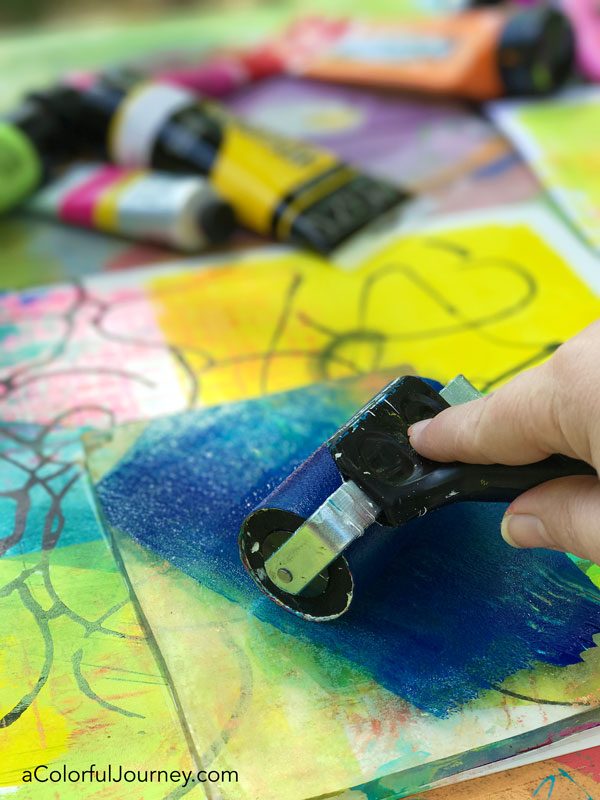 The layers built up as I played with the rainbow, a gel plate, and stencils.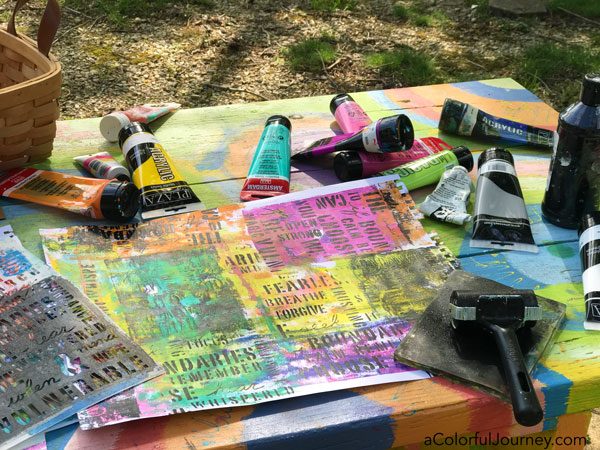 What will I do with the papers I printed?  These will be cut up with some areas becoming art journal pages, some becoming quick cards, and others for collage.
What I will use them for isn't the most important part to me. The most important part is that I spent some time playing.  Hearing the birds chirp as I did it was a glorious bonus!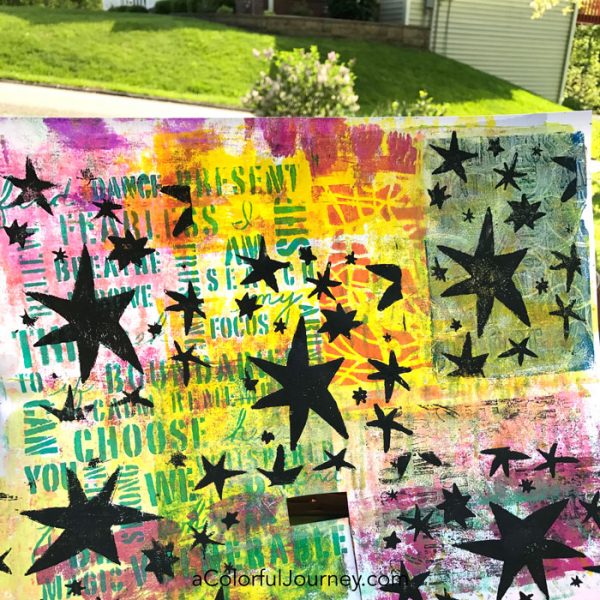 Here are the supplies I used. Some of these links are affiliate links which means I get a small percentage. It doesn't cost you anything extra and it helps keep the free tutorials coming!