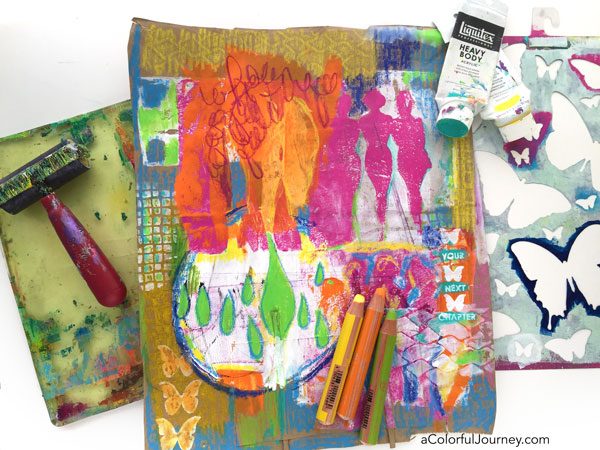 What are the best supplies for art play?   Whatever is within arm's reach!  If you're feeling a bit tricked by the headline, I was too when I started playing.  I hunted for the best supplies to use but experience taught me that it wasn't the supplies that made the difference.  It was just diving in with whatever I had nearby.
Grabbing what was left out on my counter, I began creating on a big piece of brown paper cut from a shopping bag.  Supplies don't have to be fancy.The background was gel printed with the 8 x 10 Gel Press plate and the brayer was cleaned off there too.  Why did I clean the brayer off on there? I didn't have another piece of paper in arms reach.
The stencils left out from another play session, like Butterfly Journeys and Finding Your Tribe, created patterns. The biggest bonus to using what is within arms reach is that more time is spent playing and far less time looking for the "perfect" supply.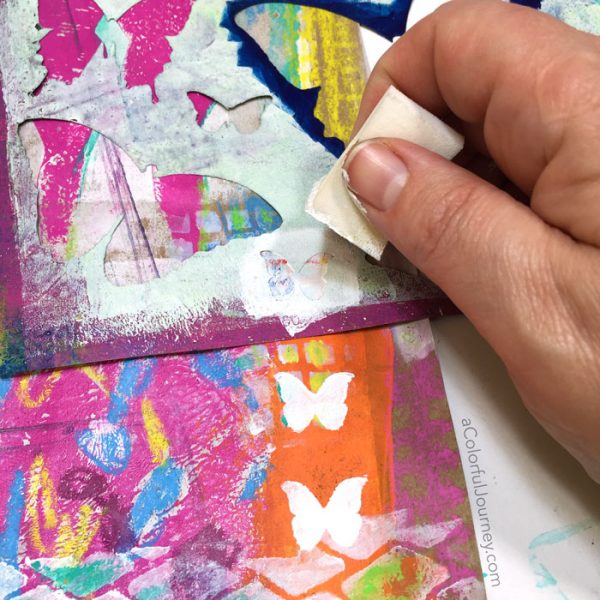 Playing around as I added lines and marks with the Woody pencils, I lost track of time.  That happens frequently to me when I am watching the color build up layer by layer. Could I have used crayons instead? What about markers?  What about rubber stamps? Absolutely!  Because any supply within arms reach is the best one for play!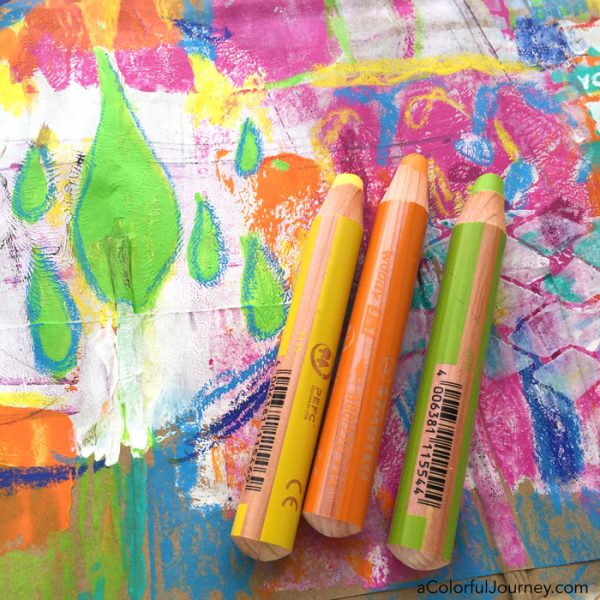 Next time you have a moment to play, use what you have within arms reach and see what unfolds!
Want more play, more freedom and fun when you create?  Jump on in to the free workshop,Permission to Play, where I'm sharing 3 of ways I rediscovered how to play.