Play comes to kids effortlessly—but adults? I couldn't remember what play was! What was in my way? Perfectionism? A very loud inner critic? Am I just not creative–or creative "enough"? Whatever the roadblock, my bottom line : I longed to use all the colorful paints and papers I kept stockpiling!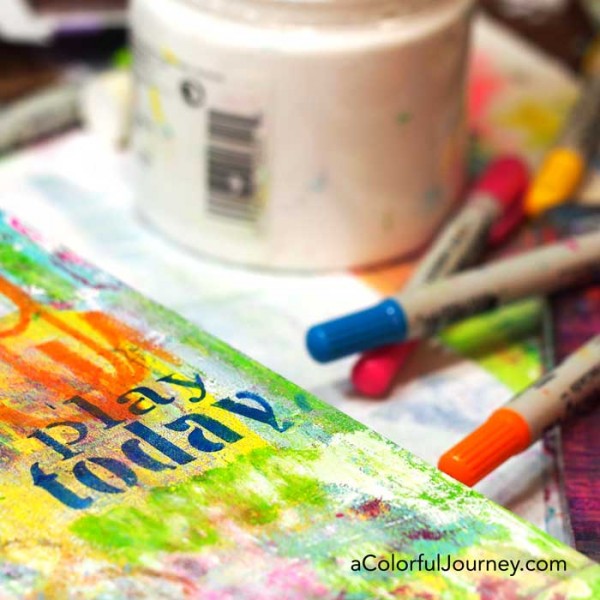 That was then. Now I play with every color of the rainbow, avoid rules whenever possible, and let the little kid inside of me roam free at will. And you can too!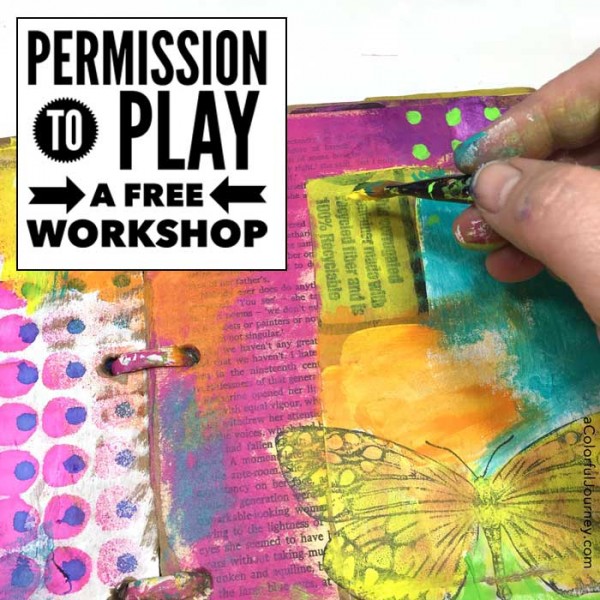 I am sharing with you what I figured out so you can skip all the trial and error and get to the fun faster!
The first thing I figured out that helped me reclaim my sense of play and get out of my own way was to start saying O.O.P.S. Yes, OOPS! Outstanding Opportunities Presenting Suddenly.
Logically, every mistake was an opportunity–BUT it felt like a failure. I had to find a way to get myself to see mistakes as opportunities instead of nuclear fuel for my inner critic. Yelling obscenities only made me angrier.
Yelling OOPS!, I couldn't take myself seriously and just began to play. Join me and discover ways to play in a my free mixed media workshop, Permission to Play
 Permission to Play, shares 3 of the ways I reclaimed my sense of play.  You'll see those 3 in action while we make an art journal out of cardboard. Along the way I share some of my favorite mixed media techniques too.  Get signed up and let yourself play!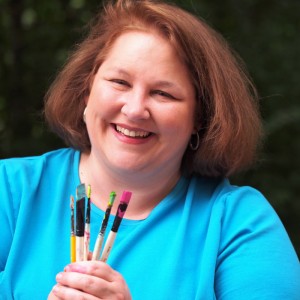 Are you ready to play?
Next Step: take the plunge along with me and give yourself permission to play!