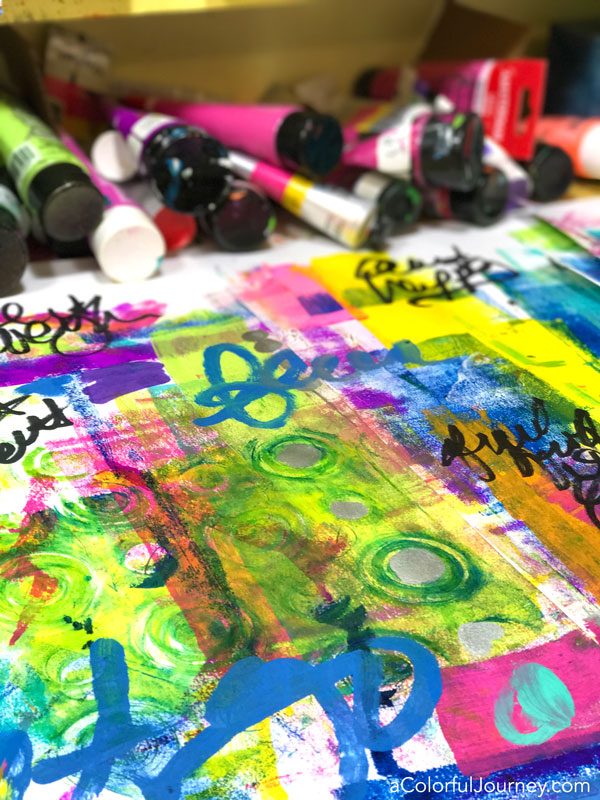 Why do I keep paper on my counter?  Is it to protect my counter?  Not really.  It does protect the counter and catches the color that runs off but it's main purpose is to be a big something to art on when needed.  Today I needed that arting.
It began with a bit of gel printing…if you look closely you can see the circles from the Impressable plate by Jen Starr for Gel Press. Then I threw the kitchen sink at it.  Sharpie marker, oil pastels, paint, and repeat!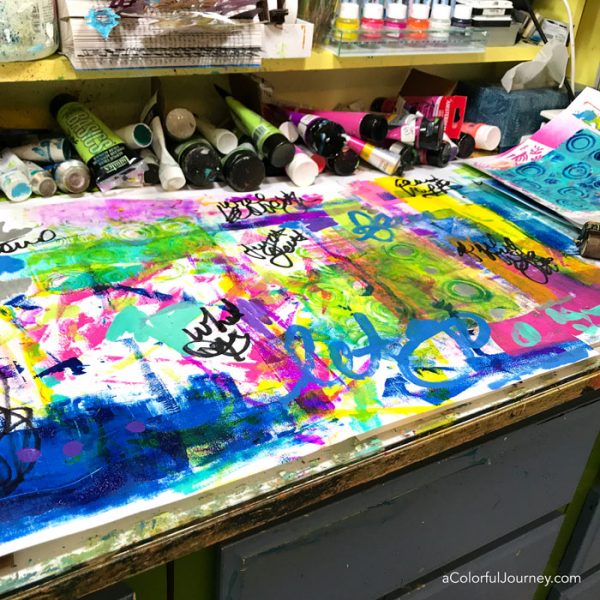 What I was drawing was not renaissance art.  It was rapid, impulsive, and free.  I needed that.  I had just gotten off a phone call trying to sort out an insurance mix up and I didn't get anywhere with it.  If you have ever had one of those calls, you know the frustration I was feeling!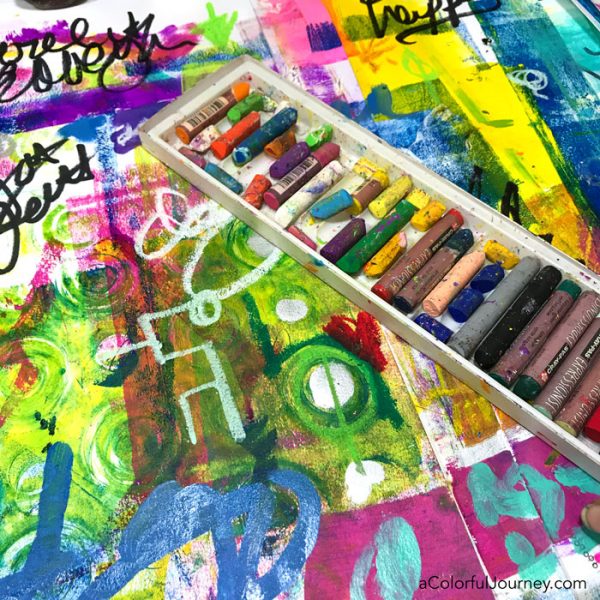 There is something very freeing to me when I am working on a larger surface.  Thankfully, after a little color play, I had shaken off the frustrations and could get back to my regularly scheduled day!