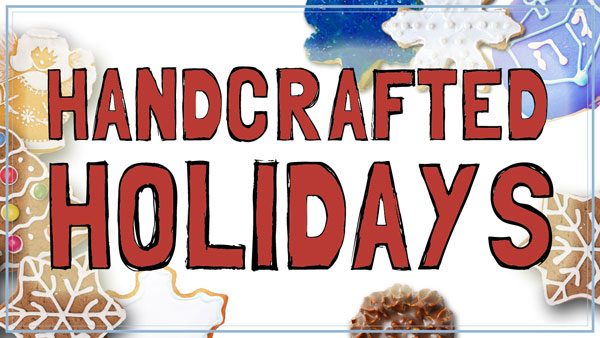 I am honored to be a part of Handcrafted Holidays- a fun online workshop of 10 artists- each with a holiday project.  The projects can be adapted for not only your holiday celebrations, but other times of the year as well. After all, gifts from the heart are for all seasons!
What project did I contribute? A colorful advent calendar that has the whole rainbow in it. Of course you can adapt it to whatever colors make you happiest!   I had a chance to talk with Miriam Schulman, the host of this fun workshop, about the long standing family tradition of advent calendars and how I use them to make the holidays much easier on myself during our Artist Chat- which you can watch on her blog here.  Plus there is a free download waiting for you over there.
Miriam's put together a video telling you all about each project in the workshop and introducing you to each artist!
Watch Handcrafted Holidays on YouTube.
• Mexican Star Piñata with Danita Art • Poinsettia Mola with Jane LaFazio • Gift Boxes with Marjie Kemper • Wrapping Embellishments with Andrea Gomoll • Inspirational Word Ornaments with Miriam Schulman • Wonder Poppets with Mystele Paint • Star Ornament with Blenda Tyvoll • Tzedakah Box with Jessica Sporn • Golden Letters with Joanne Sharpe  •  Colorful Advent Calendar with Carolyn Dube •
Regularly $126 but sign up before November 1, 2016 and save 30%
$97.00