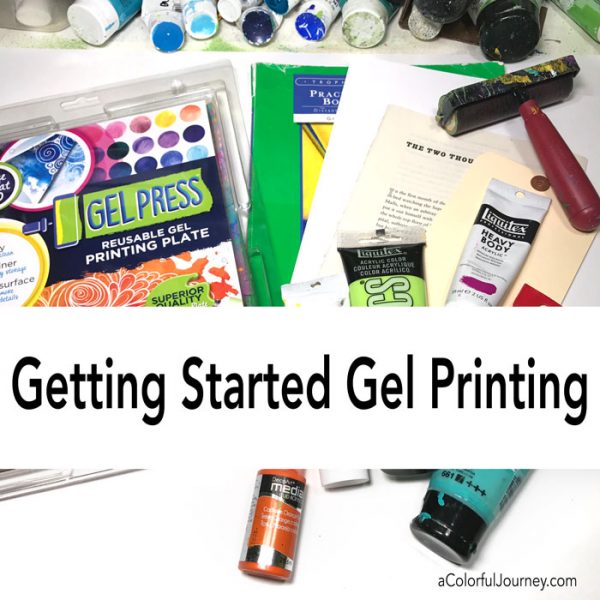 Curious about gel printing and what you need to get started?  All you need are the 3 P's: paint, paper, and a gel plate to make your first gel print.  In the video I'm sharing the process step-by-step so you can make your first prints including how to make ombre prints.  But be warned, making your own papers on a gel plate is wonderfully addictive!
Get the downloadable guide to print out and have right next to you as you make your print.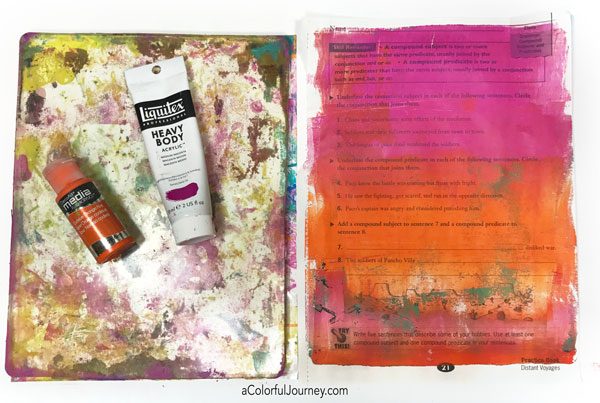 Here are the supplies I used. Some of these links are affiliate links which means I get a small percentage. It doesn't cost you anything extra and you are helping me keep this blog and my videos ad free! Thank you- I don't like ads any more than you do!
Stay tuned for video 2 in this series, all about adding pattern with found objects!