These old, dingy mini lampshades needed to be replaced or rescued. So I grabbed my Gel Press plate and rescued them!
The first thing that had to go was the yellowing from age color. Adding two colors of blue with a gel plate quickly covered up that drab old color.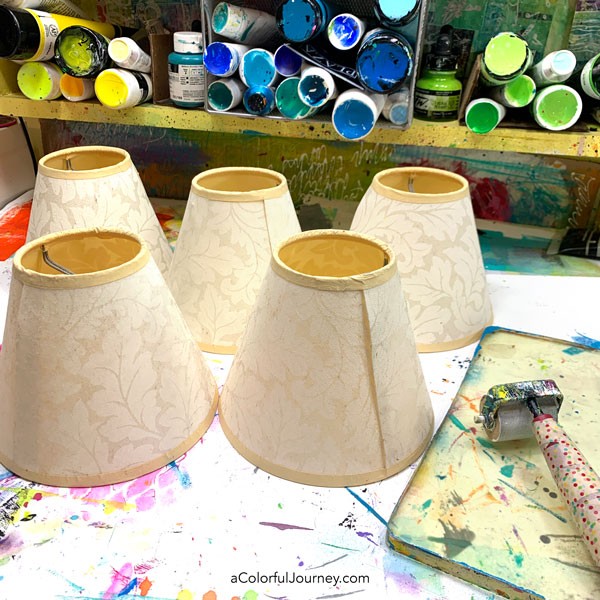 To get the pattern on there, the gel plate can make that fast and easy too! Using a thick white paint and my Scribble Scratch stencil from StencilGirl the pattern was randomly added as the lampshades were rolled around the plate.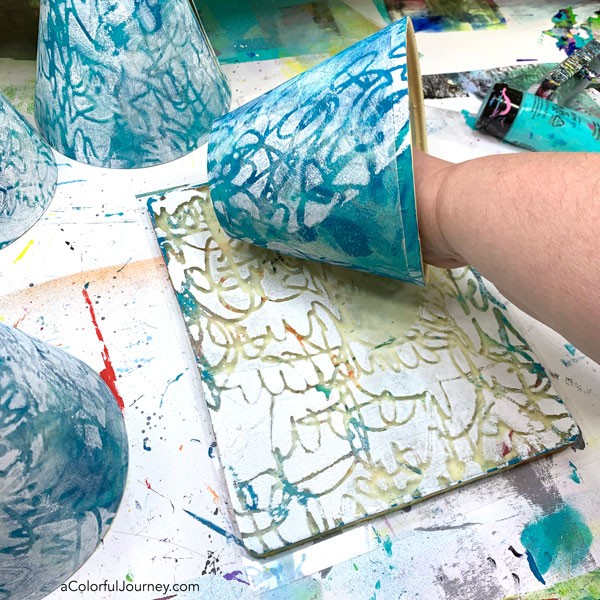 For the inside, it was gold leaf to the rescue. Not real gold leaf but very inexpensive imitation leafing. In the supplies at the end of this post you can see where I got the super inexpensive stuff.
Start by adding a layer of glue that stays sticky after it's dry, like Tack it Over and Over. Once it is fully dry, then add bits of the leafing. Then burnish the gold leafing to remove any loose bits and smooth it all out.
Now they're ready to go back on the lamp!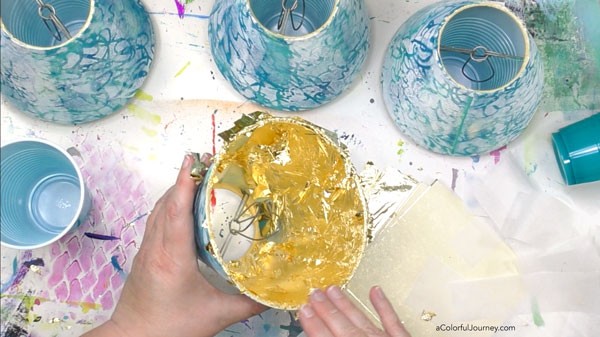 If you ever have something old and ugly around your home that you're thinking of replacing anyway, give it a bit of color using your gel plate. You've got nothing to lose and whole of fun to gain!
PS- taking a photo of lamp is far more challenging than expected. Hat's off to all those who can get a good photo with the lamp actually on lol!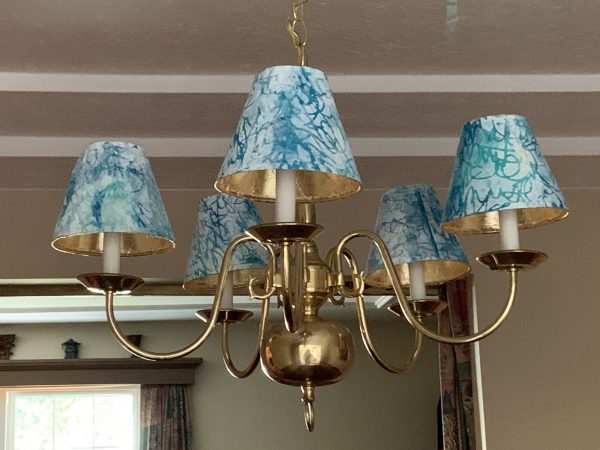 Here are the supplies used. Some of these links are affiliate links which means I get a small percentage. For example, I'm an Amazon Associate & I earn from qualifying purchases. It doesn't cost you anything extra and you get a really good feeling knowing that you are helping keep the free tutorials coming!