When silly ideas, like realism, pop into my head while art journaling, I follow them! I have no idea where my fixation on realism came from today, but there was one thing that I was obsessed with during the play. Yes, there is realism involved in these wonky circles.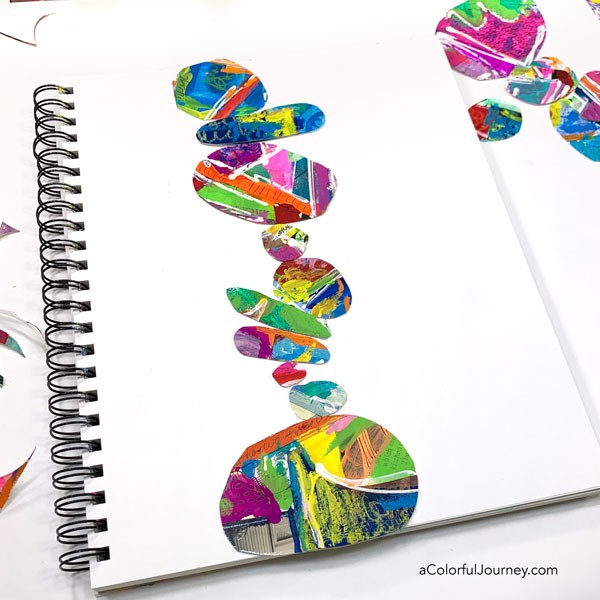 Using up little bits of paper from another project, just couldn't let that color and pattern go to waste, I made circles. Yes, these started out as circles – I'm not that precise.
That is until I decide to create a cairn. I love seeing those carefully stacked rocks sculptures so suddenly my paper one had to follow the same rules of physics that real life ones do.
So that meant I fiddled with the rock placement, constantly adjusting to be sure it would hold up. Thinking about how forces like gravity would be pulling on it was so important for some reason today.
I think it's rather silly how it had to be this way, but I've learned over the years, when the silly ideas hit to just follow them. So if you get a way out there idea when you're playing, give it a go and see where it takes you!