Backgrounds in your art journal never expire, they aren't like milk or mayonnaise. They can wait until you're ready to add another layer. Even if that takes years, like this one did. As I began, I had no idea of the message that was waiting to be revealed in the play!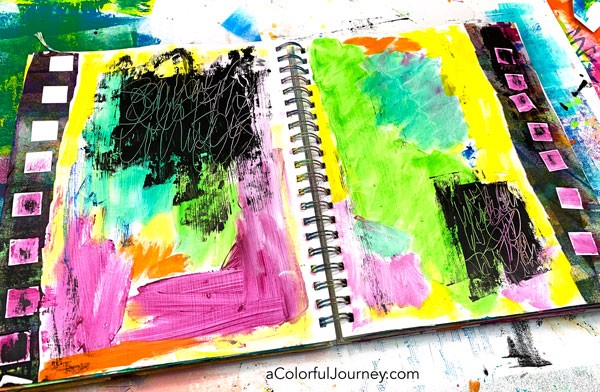 This page has a bit of attitude when it called to me, so a figure from my Sketchy Women with Attitude stencil seemed fitting. But she needed wings behind her. This called for a mask. To create a quick one, I did a very imprecise stenciling of her, and cut it out.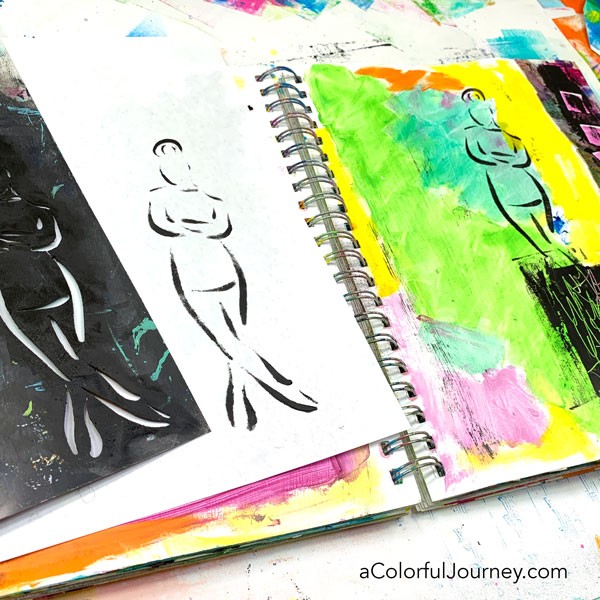 With the mask protecting her, then the wings were stenciled on using my Butterfly Journeys stencil. This stencil includes 4 butterfly masks. This is extremely handy for testing out placement before you commit with paint as you can see in the video. Adding that paint somedays can feel like a scary commitment!
Below the blue paint from the wings is all over her, but really, it's all over the mask. She's protected as you'll see.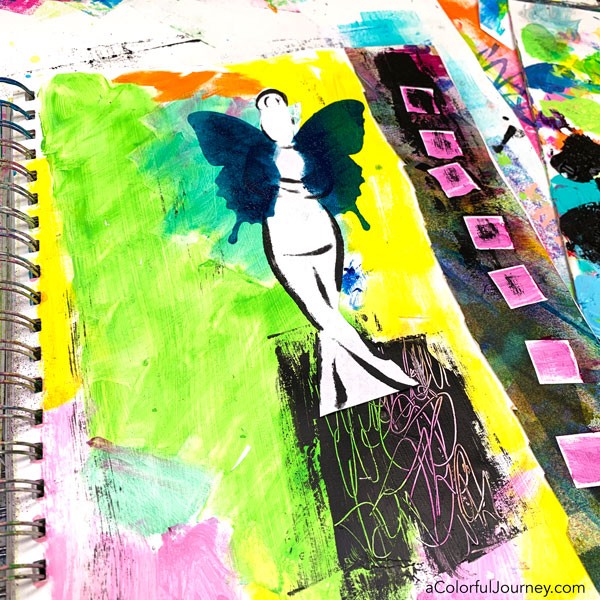 Now that the mask is removed it looks like the wings were stenciled behind her. But you know the truth. The wings came after!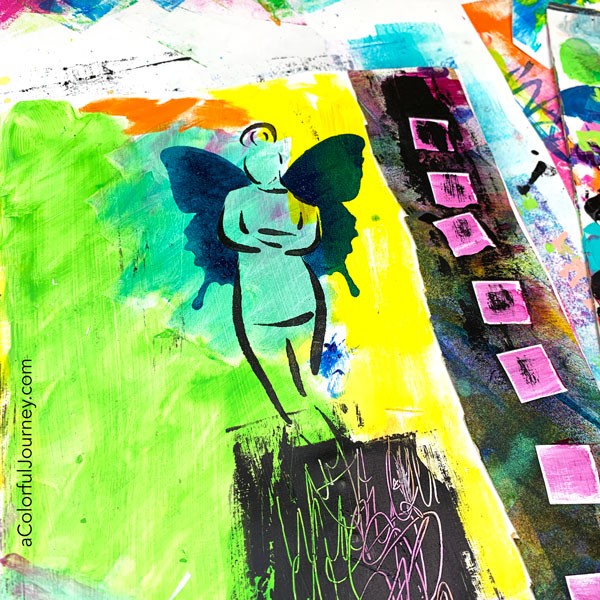 In a perfect world, I'd love my handwriting. But I don't live in a perfect world, so to create the title I used my It's Time to Play stencil. With stencils, you have the freedom can change the order of the words and pick and choose what you want. That lets you get extra mileage out of your stencils with words on them!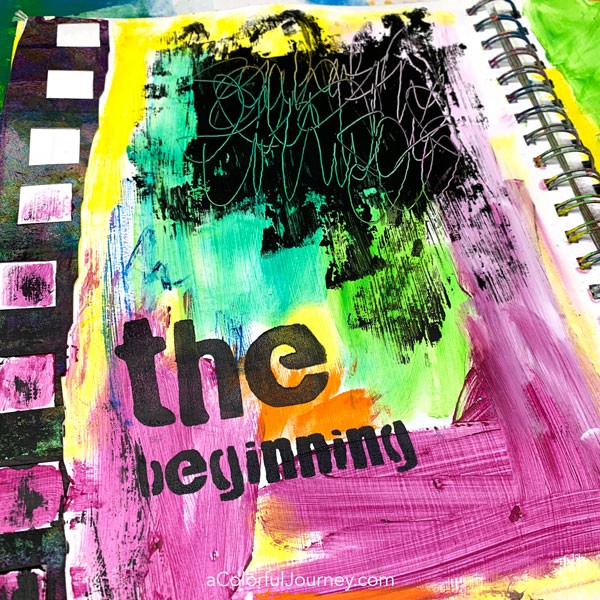 Found poetry created the story on the page. To create found poetry, take a random book page and cut out words, phrases, or sentences from it. Then use them to create a poem, a story, or a sentence. What I found tied in serendipitously with her butterfly wings & the title.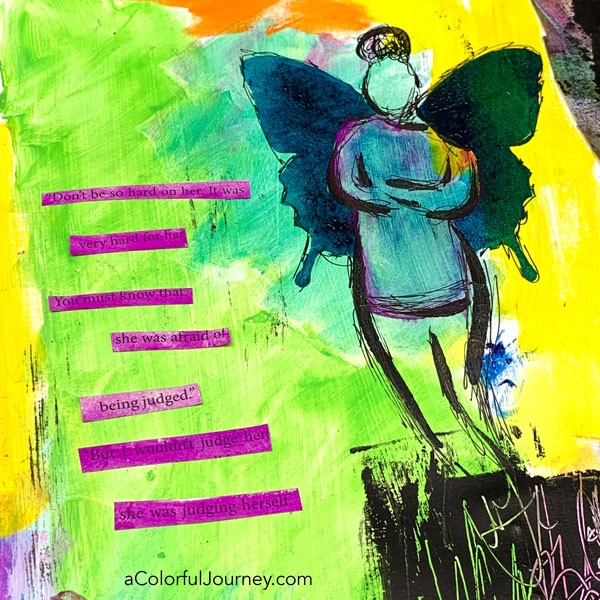 The found poetry says, "Don't be so hard on her. It was very hard for her. You must know that. She was afraid of being judged. But I wouldn't judge her. She was judging herself."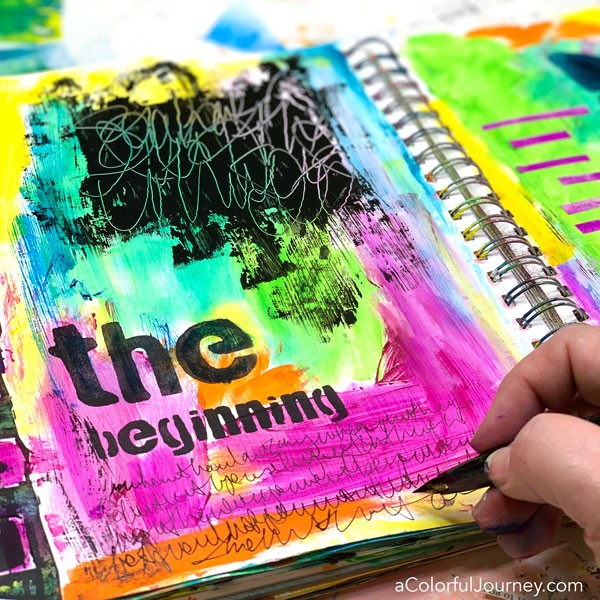 The story of judgment tied into the meaning of the title of the page. It's something that I see happen frequently at the beginning of play. Judgment.
Judgement that comes up and stops you from playing and creating. That drains the joy out of creating. It's keeping your beautiful wings from emerging.
I've dealt with judgment plenty of times, which is how I've learned how to guide women through it in workshops, both in-person and online. If you'd like get more joy out of your art supplies, check out my workshops.