Just about anything can become a pattern making tool on a gel plate! Even toilet paper! Now that it's not as precious as it was earlier this year thanks to Covid, I'm ready to make prints with it!
What I'm sharing here is just the tip of the iceberg of what you can do with common everyday items from around your home. In my online workshop, Playing with Found Patterns, you'll get step-by-step techniques that guide you to fully understanding why what happens on a gel plate happens. This means no more guessing how to make a print you love! Check out all the details here.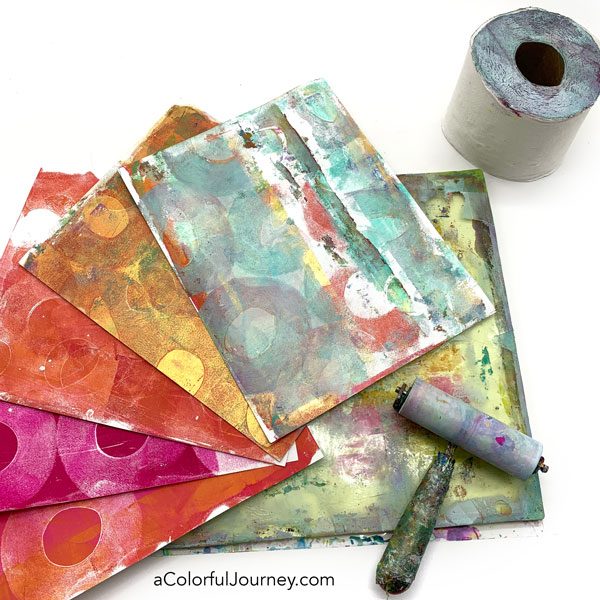 Start by adding some paint to your Gel Press plate. Any kind of acrylic paint you like to use is great! The press the toilet paper into the paint.
What brand of toilet paper am I using? No idea! I tend to buy inexpensive toilet paper and for this technique, brand doesn't matter one bit!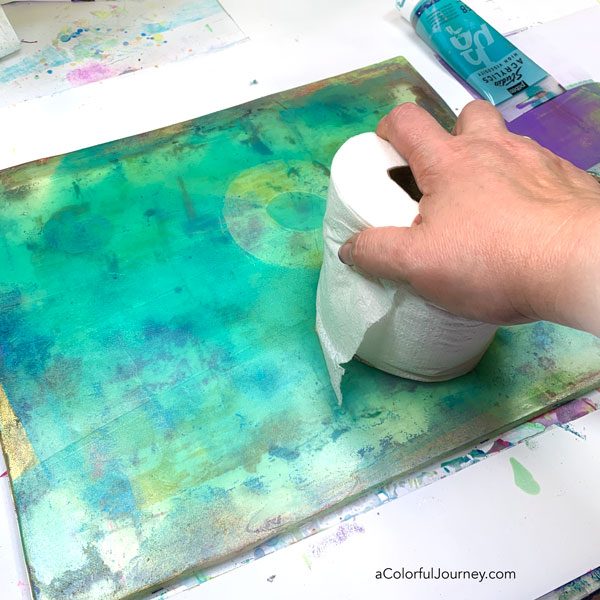 You can squish the roll of toilet paper to create a more oval shape. I'm using a large Gel Press plate here but the technique (and toilet paper) works any size!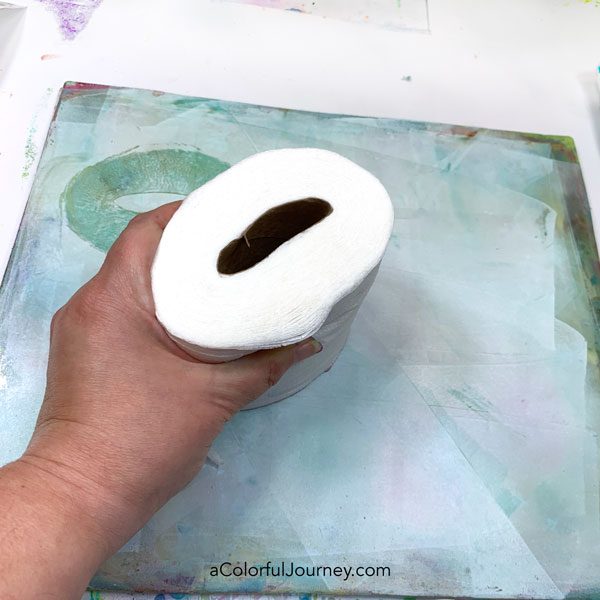 What type of paper should you use to take your prints? Any kind you like. I'm using a cardstock because I like how it feels. I'll use just about any kind of paper. The only kind I stay away from are heavily coated papers, like inkjet photo paper.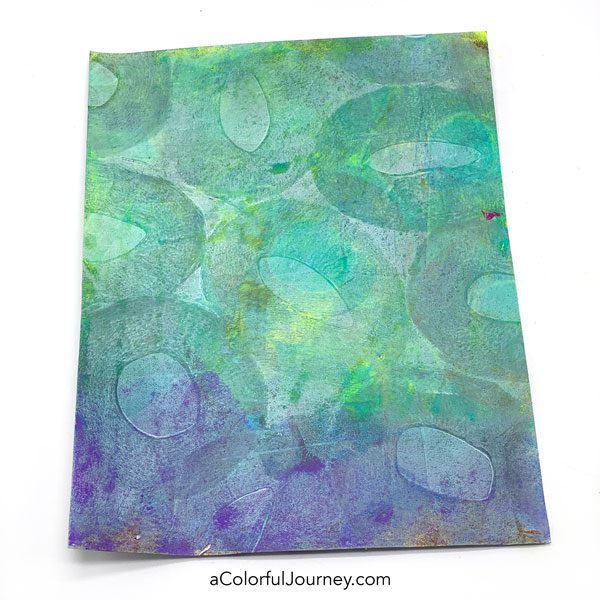 Ugly layers are a gift. Truly. This print that I adore, would not have been possible if it wasn't for some very ugly layers that you saw in the video above.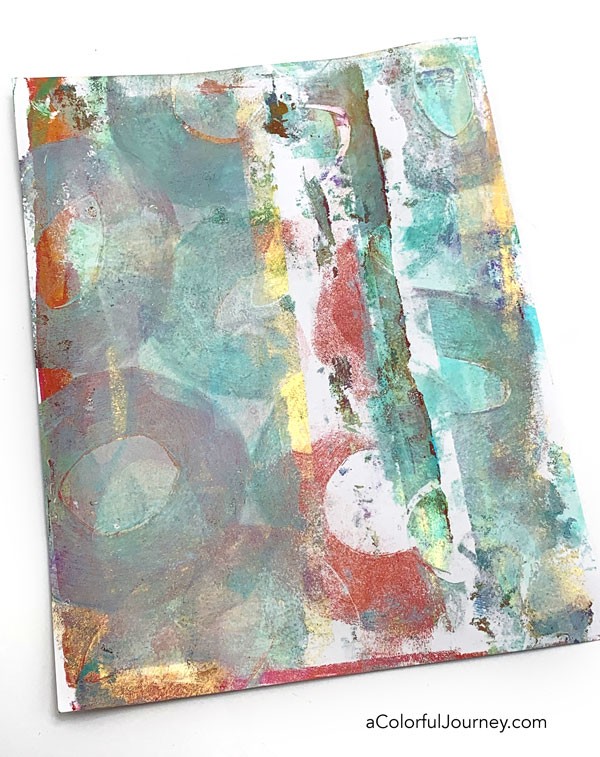 I encourage you to take a look around your home, your kitchen, the recycle bin, and of course the bathroom for pattern making tools you can use for printing! If you'd like to know more ways to use those found patterns on your gel plate, check out Playing with Found Patterns.
Here are the supplies used. Some of these links are affiliate links which means I get a small percentage. It doesn't cost you anything extra and it helps keep the free tutorials coming!