When I have an art journal page that just isn't working, even after multiple attempts, I just cover most of it up. In this case, with black paint. But what to do next with the page? That's where tissue paper came in handy.
I stenciled words onto tissue paper using my Verbage stencil. Then simply cut the words apart.
This creates a lot of flexibility because you can audition words on the page to see if you like the placement. You can also turn the words from past to present tense by snipping off the endings.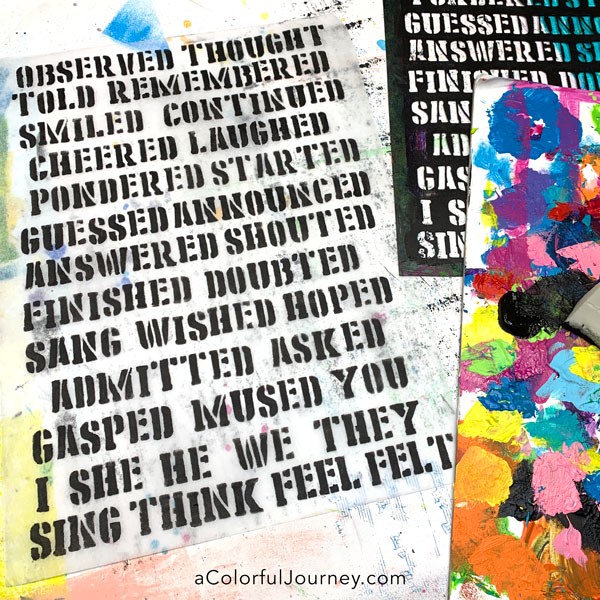 The inner attorneys, from the law offices of Should and Associates, tried to tell me what I should be doing. Since they are attorneys, they are very good at making persuasive arguments.
But I'm not in a court of law nor have I signed any contract saying how I will glue the tissue paper down art journal page.
The attorneys are offended that I used a glue stick. Why? Because using a glue stick means the tissue paper is going to show, it's not going to disappear. And that's one of the really nice things about tissue paper is with certain glues it will completely vanish and disappear.
But I didn't want that. So I did what I wanted and yes, that didn't make the attorneys very happy at all.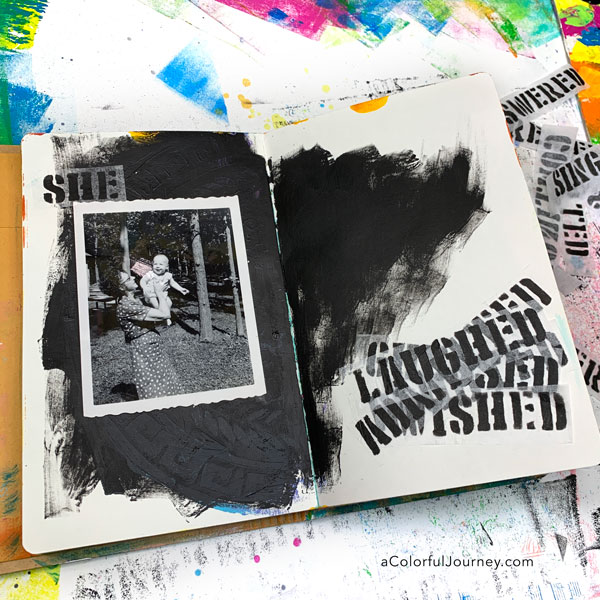 The color is thanks to Art Crayons. They feel like a creamy lipstick when you apply them. There are two ways that I like to smear or blend them around. One is with a baby wipe because they react to water. The other way is just smearing with your finger.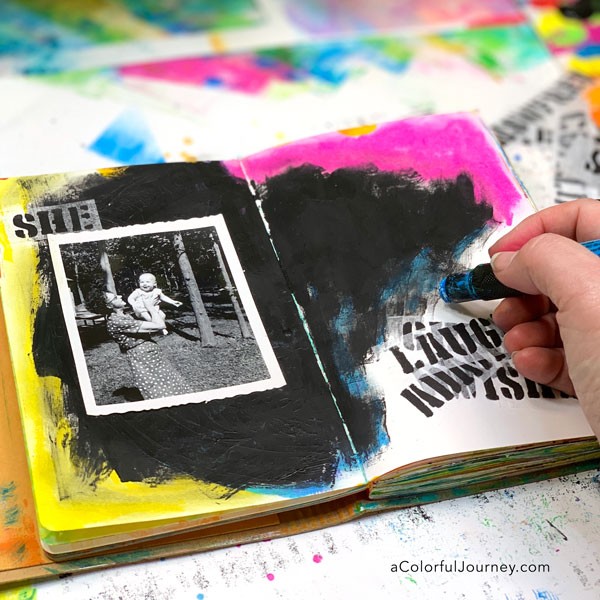 One of the perks of there being lots of words on this stencil is there are plenty left for the next time.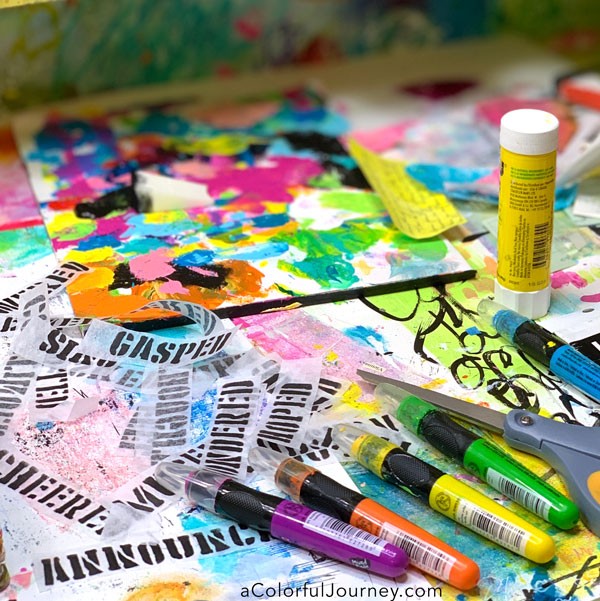 The last layer was scribble journaling with graphite. I could have used a graphite pencil, but I prefer to use chunks of graphite that fit perfectly in my hand. Since I'm a very tactile person, how something feels in my hand is a big deal to me so that's why I like to use graphite putty.
It's a kneadable putty that you can shape any way you want, then just let it air dry and you've got a custom shaped writing implement.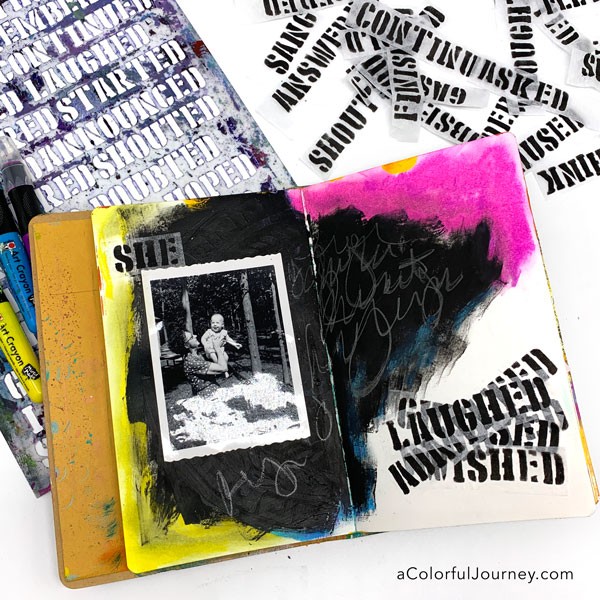 Should you ever have an art journal page that just doesn't work out, cover it over with black paint and get out the tissue paper!
Here are the supplies used. Some of these links are affiliate links which means I get a small percentage. For example, I'm an Amazon Associate & I earn from qualifying purchases. It doesn't cost you anything extra and you get a really good feeling knowing that you are helping keep the free tutorials coming!