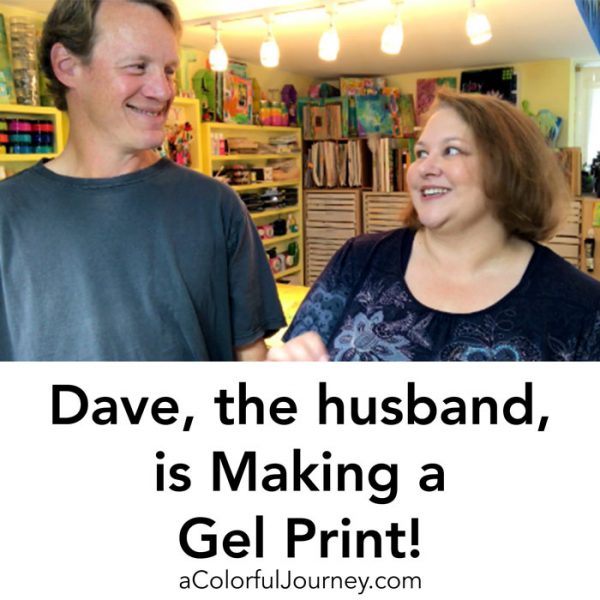 My husband was so excited about gel printing after editing the welcome/getting started pages of my workshop, Gel Printing FUNdamentals that he WANTED to make a print.  And he let me film it!
You'll see him go from being very hesitant to far more confident, in just one print! If he can do it, you can do it.   And you'll also find out how he was busted for doing something I have long suspected!
Watch My Husband Wanted to Make a Gel Print! on YouTube.
Ready to start make prints you love even if you've never made a print? Check out  Gel Printing FUNdamentals!
Dave knew how to pick out his paints and supplies based on what he saw in the pre workshop videos that are waiting as soon as you join the workshop, but I had to keep a close eye on him so he didn't eat any just because of the name I call them…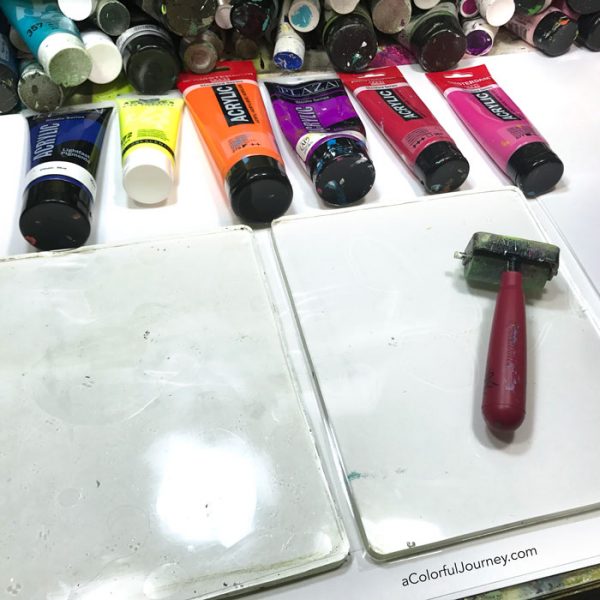 He doesn't have much experience with this art and play stuff but this is what he did after just the welcome videos.  I can't wait to see what he does after class starts!
Thanks to the FUNdamentals, he'll understand how mud works (which would help him when he wants to mix purple and yellow), he'll see techniques broken down into easy to understand steps so he can do way more than stripes, and so much more!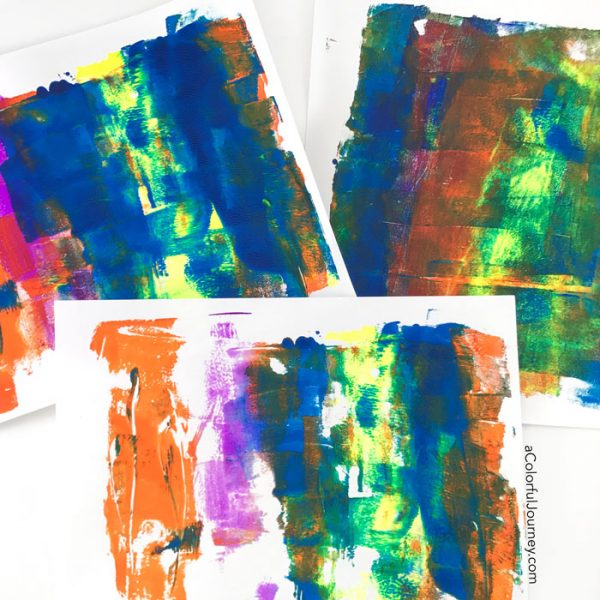 Ready to have some fun playing with gel plates?  Here's what's included in the Gel Printing FUNdamentals  (click here for photos & more about the workshop)
3 weeks with a new video every Monday- Friday plus all the getting started videos waiting for you now in the classroom!
3 Facebook Lives with Dave and Carolyn just for the workshop participants
downloadable videos
lifetime access to the class
30 day money back guarantee. Why do I offer this? Because I want you to have the workshop that is right for you!