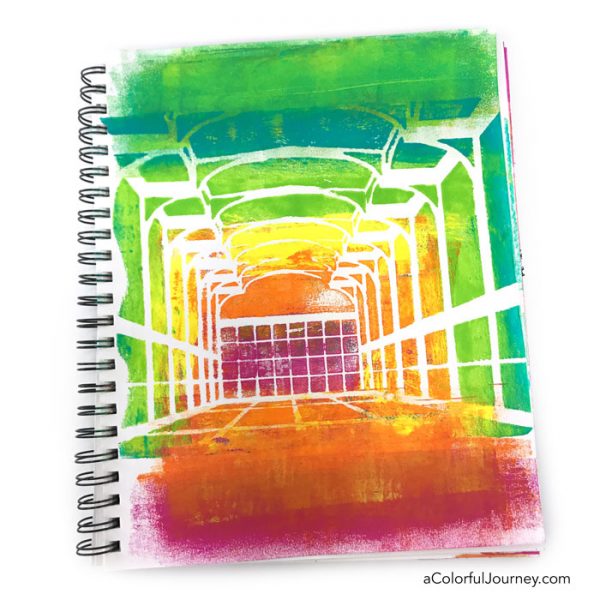 Stencils and a gel plate are like peanut butter and jelly. They were meant to go together and they bring out the best in each other!
Watch The Rainbow Room & How to Use Stencils on a Gel Plate on YouTube.
More ways to use stencils and a gel plate are included in my workshop, Gel Printing FUNdamentals.
The Gel Press plate grips the stencil, so that it doesn't slip and move around.  That grip also means paint is less likely to go under it.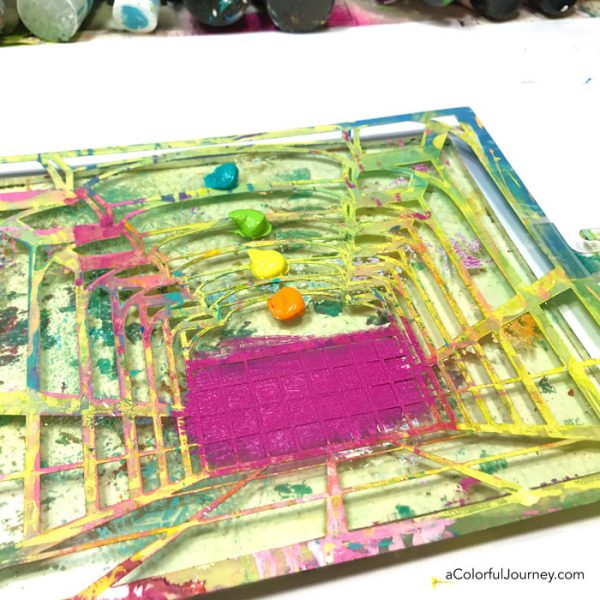 Using a gel plate allows me to get the rainbow all around the Large Hall stencil quickly. The impatient parts of me absolutely love the immediate gratification.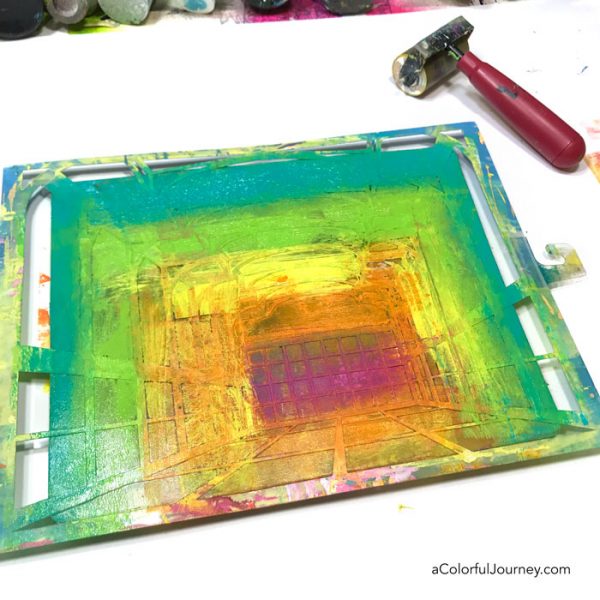 Using the entire rainbow at once brings me joy.  Especially when there is no mud and the so little clean up even using 5 colors!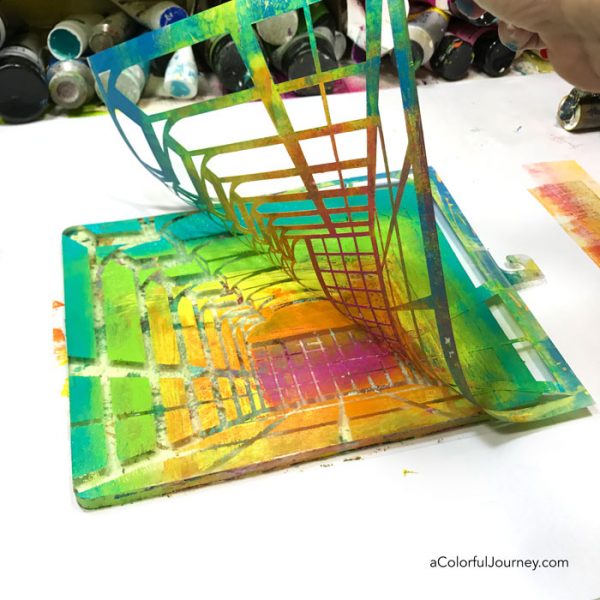 By printing directly into my art journal,  I had an almost complete art journal page in a snap. But that's not all.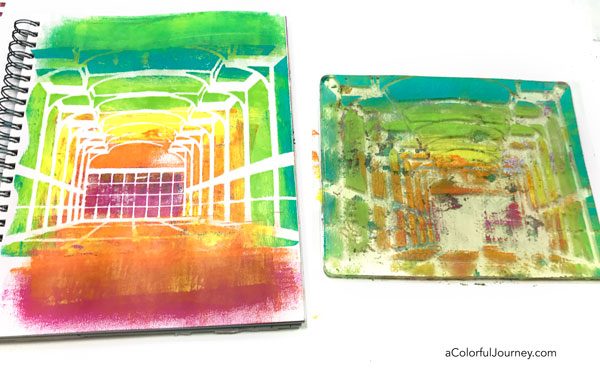 Not a drop of color or pattern is wasted when using a gel plate with a stencil.  The remaining paint on the plate made a print.  And so did the paint left on the stencil with the added bonus of a quick way to clean most of the paint off of the stencil.
Ready to see more ways to use stencils with a gel plate?  Check out Gel Printing FUNdamentals!