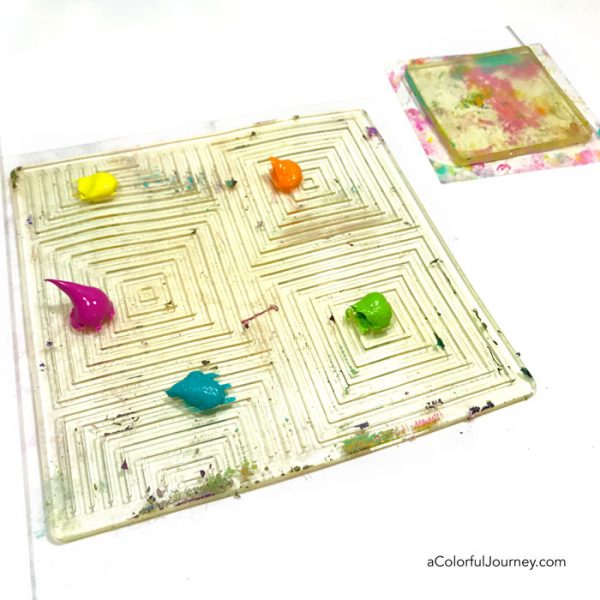 What inspired my play today? The song stuck in my head.  All day I had been humming it and it wouldn't go, so I decided to try to art it out!  The Square in Square Impressable plate helped me get that song out of my head at long last!
What song was it?  It wasn't a Grammy winning song…it was the theme to the Brady Bunch.  Who knows what will happen if I hear the theme to Gilligan's Island…
Watch Using the Impressable Gel Plate with the Rainbow on YouTube.
Want to understand the ins and outs of gel printing so you can make prints you love?  Check out Gel Printing FUNdamentals
The Impressable plate is about to be loaded up with the rainbow, and I'm going to be mingling all those colors together without making mud. What makes Impressable plates different than regular gel plates?  They have a raised pattern on them.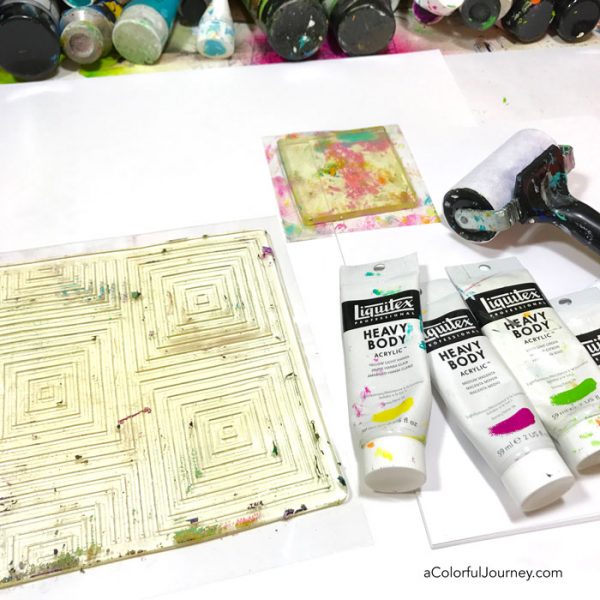 The Impressable plate became the palette for me to grab bits of the pattern and color with the little square gel plate from Petite set A.  Somehow by building the grid, like the one of the Brady Bunch family that played during the theme song, did the trick.  At long last that song finally stopped playing in my head.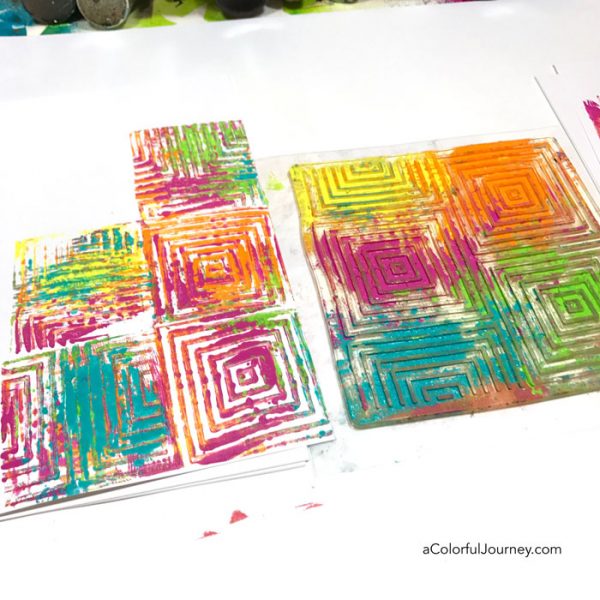 With all the paint on the Impressable plate, there were plenty of ghost prints to be made. That is one benefit of being heavy handed with the paints!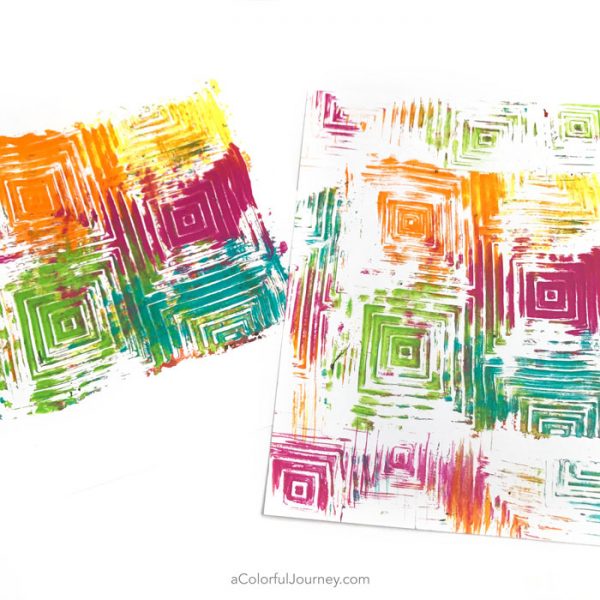 Such variety can be made from one plate, from just one application of paint. I have created my own coordinating set of papers to use in my play.  Perhaps an art journal page, or a card, or a scrapbook page, a collage…or anything else that strikes my fancy!