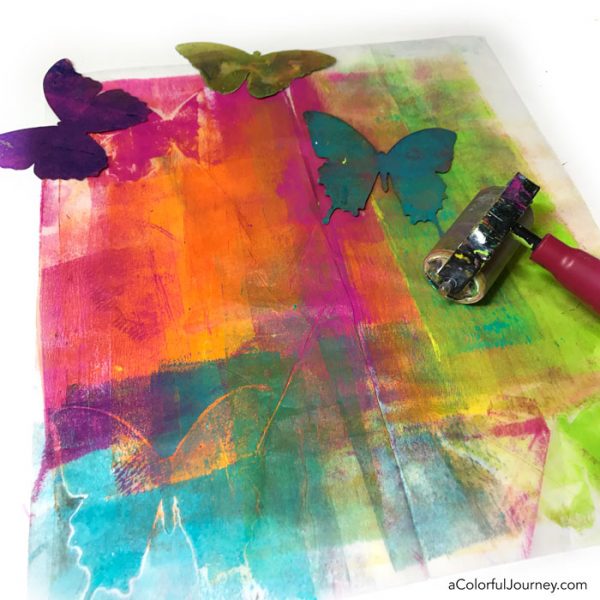 I have a diagnosis at long last that explains the symptoms I have been experiencing. I had spent years trying to unravel the mystery of what was going on, but it wasn't until recently that a doctor finally found the one thing that makes sense.
The irritability, the agitation, the anxiety, the increased blood pressure, and the inability to focus all have one cause: being away from the rainbow for too long.  I have Rainbowitis.
Dr. Roy G. Biv is the nations leading researcher on the causes and treatment of Rainbowitis.  According to Dr. Biv, the only effective treatment is high doses of color and play.  Daily is recommended and I want to keep the symptoms of this disorder under control.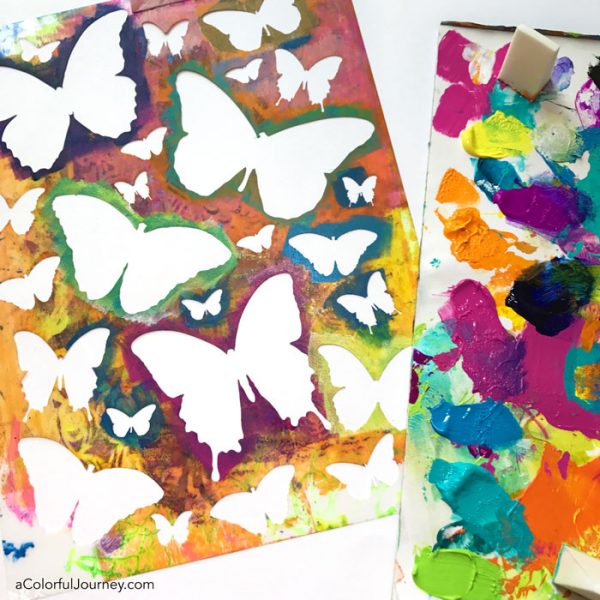 With a case as advanced as mine we are not looking at cures, but managing the symptoms.  Therapeutic tools, like paint, stencils and gel plates can lead to increased play and instant relief from the symptoms of Rainbowitis.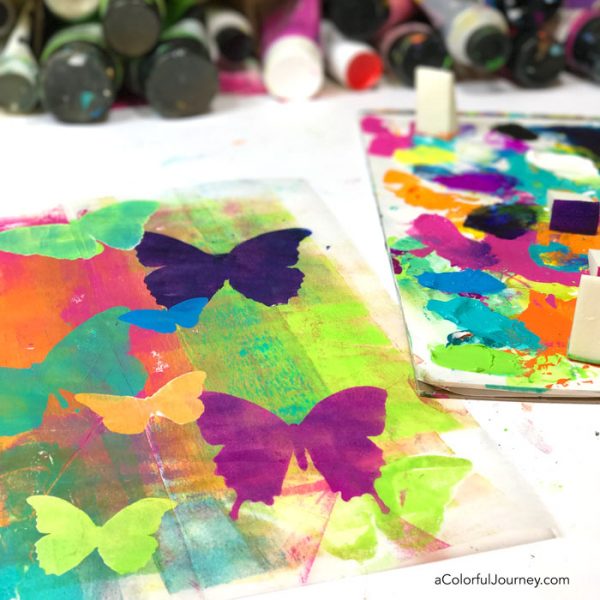 I take my health seriously and I follow Dr. Biv's strict regimen of color and play, like I did with this stenciled Gel Press print.