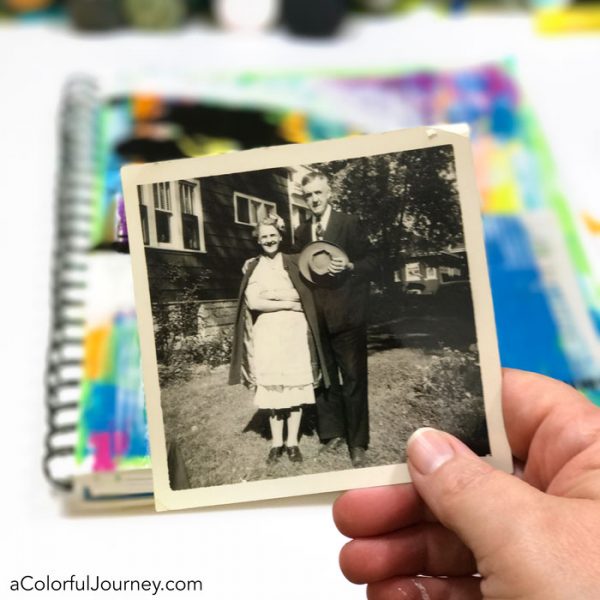 My muse pulled a fast one on me.  She's sneaky that way.  This started as just play, using up leftover paints in my art journal and then bam! This couple in the photo had something to tell me and my reaction took me by surprise.
Watch Art Journal Play with a Vintage Photo on YouTube.
Using up leftover paints on the palette is freeing because there is zero pressure.  After all, these paints were going to dry up and never used if I didn't do something, them. So anything is better than that.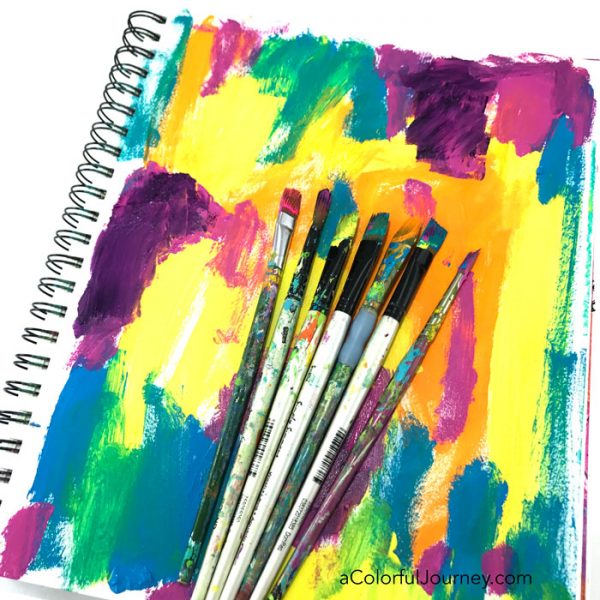 One layer of color play is never enough for me it seems, it is almost like these are Pringles…and you can't have just one so out came the Gelatos .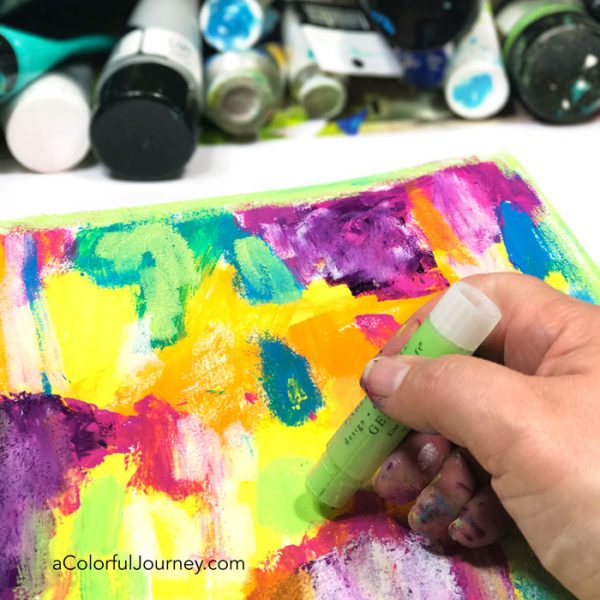 Stamping with paint is so easy with a gel plate.  Using a Gel Press plate enabled me to stamp quickly with a Darkroom Door flower and then take a clean up print on a piece of book text.  That scrap clean up paper became quite useful too.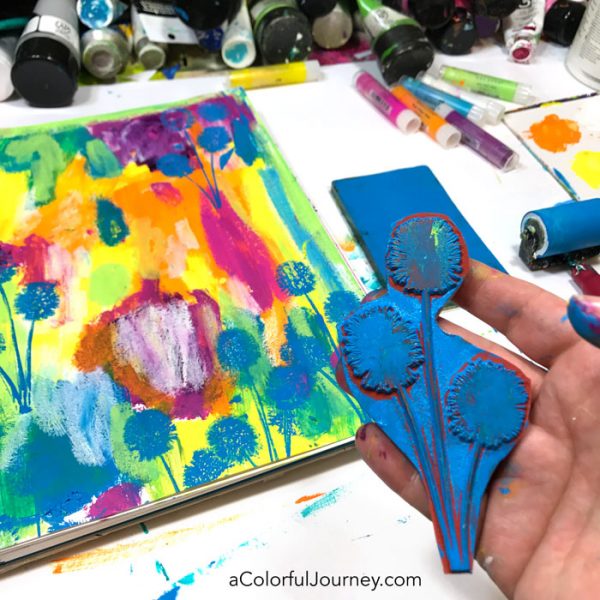 Remember how I said my muse was sneaky?  She was setting up something when the Going Global stencil called to me.  I had no idea how important it would be but at that moment, it just felt like fun.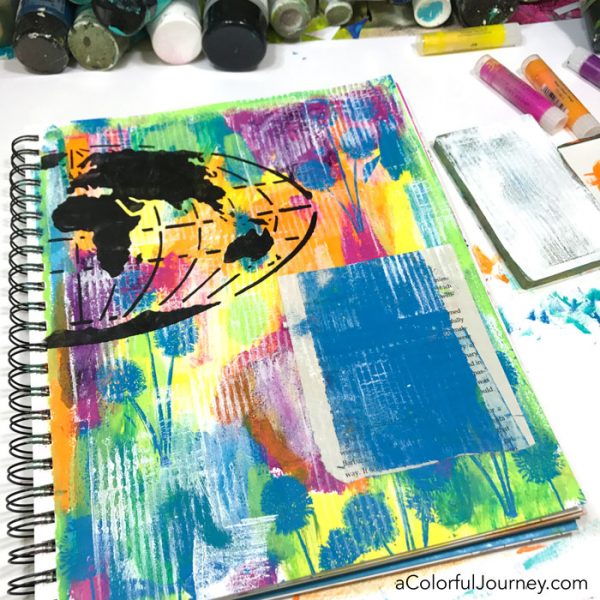 There are so many different sayings and phrases on this Wall of Words stencil that it has become a bit of an oracle for me.  The words that pop out at me are often the words I need to hear.  Today's message was, "Perspective is everything.'
Masking off just the words I wanted was a snap with Post It notes.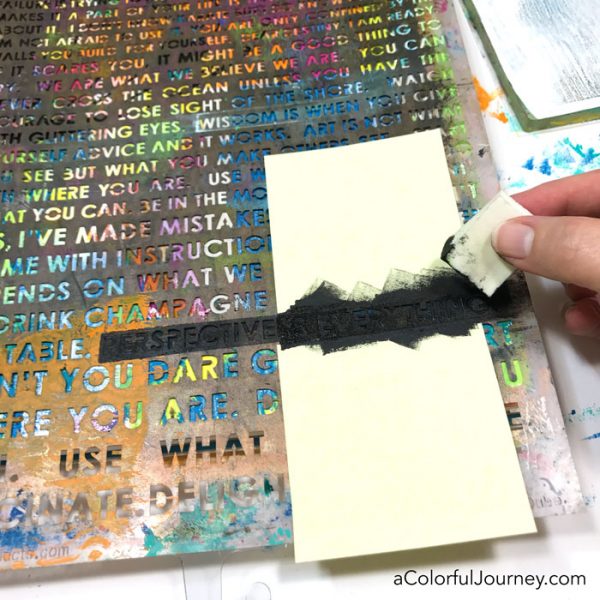 I still had no idea of the emotional impact that was coming.  It was still just play to me.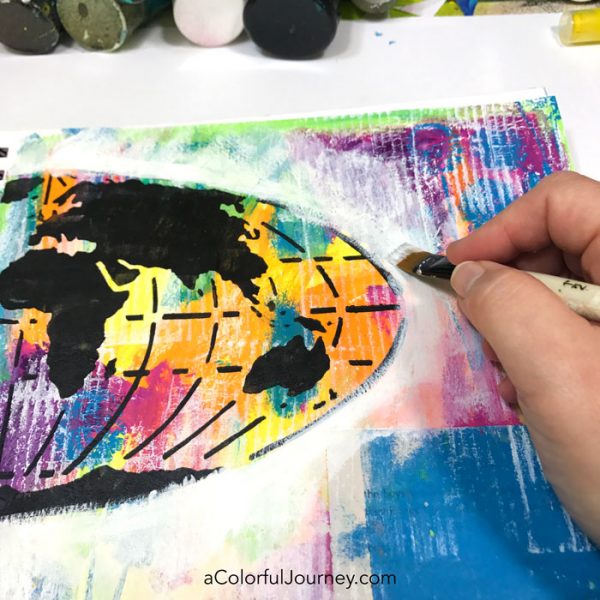 The very first photo from the box of vintage photos I've collected over the years was this happy couple. I imagined they had traveled the world (thanks to the globe) but nowhere was as amazing to them as home, that all important perspective.  I scribble journaled on the world getting out what feelings were coming up for me as I thought about them.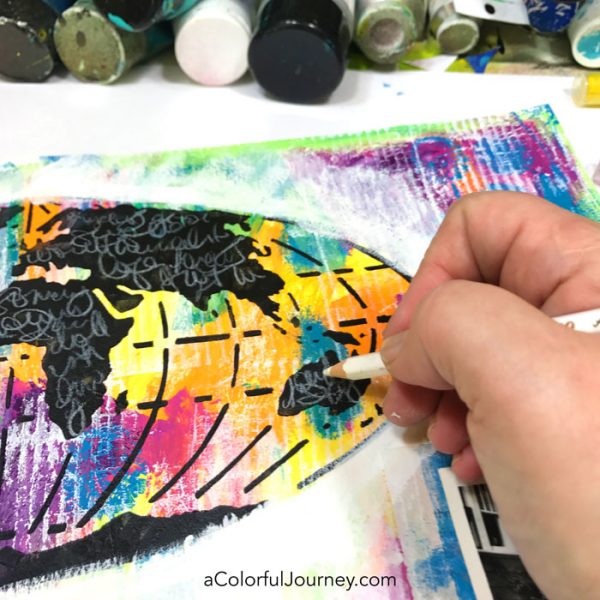 That journaling just wasn't enough.  There was more I needed to get out so I decided to give myself a little perspective by writing a note from 85 year old me to me right now.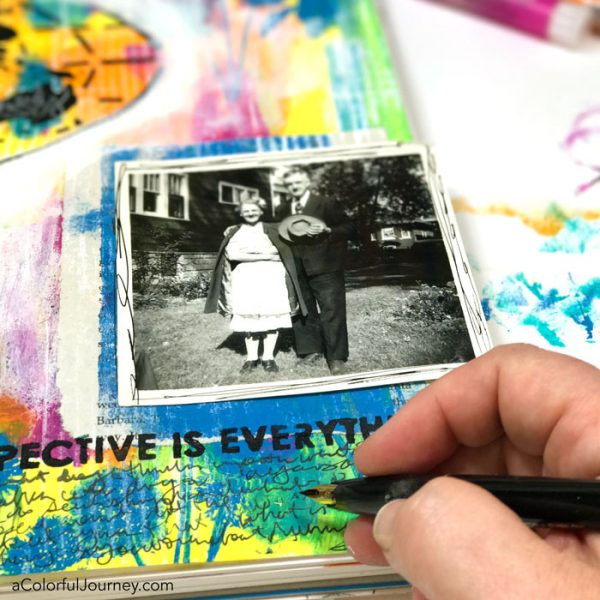 That letter hit a nerve, because as I wrote it, the tears began. I had been worrying a lot more than I even realized and it felt so good to release it and pour out all those emotions onto the page.
I am so grateful to this couple and their photographer.  I doubt they realized what an impact this would have years later but it was just what I needed.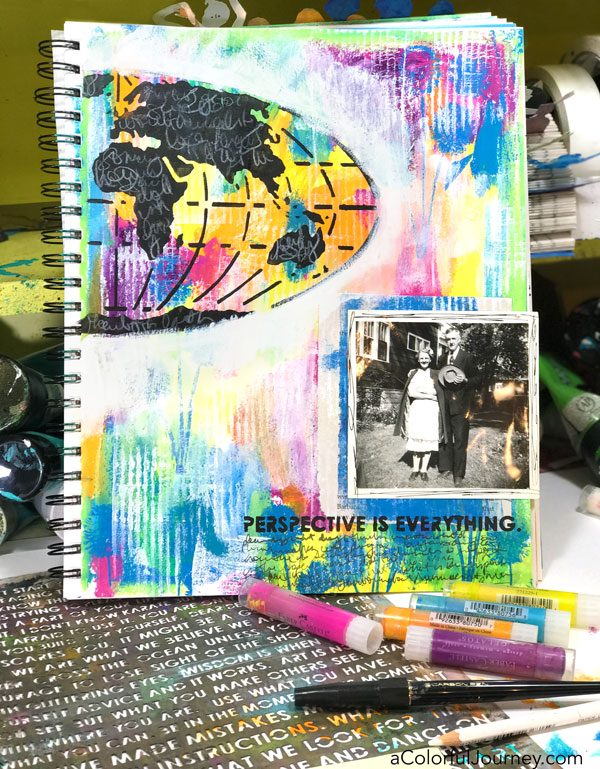 Here are the supplies I used. Some of these links are affiliate links which means I get a small percentage. It doesn't cost you anything extra and it helps keep the free tutorials coming!