You know that feeling of clarity and focus you have when inspiration strikes?  When there is no doubt as to what you should do.  That's NOT what was happening here.  I had no clarity. No focus.  Every decision was full of doubt because of that inner perfectionist pestering me.
So what do I do when I have days like this?  I play and laugh at how serious (and ridiculous) the perfectionist in my head is being.  After all, am I negotiating world peace here or is this just paper?
The play began with a bit of Gelatos and Gel Press play.  Was the perfectionist in my head happy with this? Not one iota.  Red and gray? Really. 4 circles? How could you!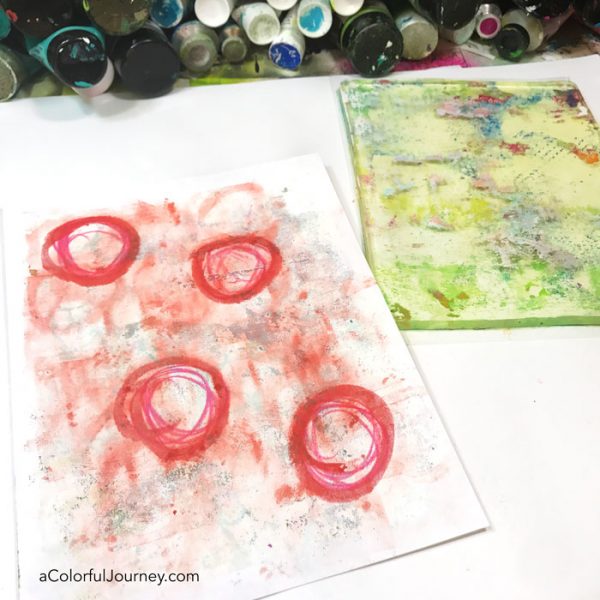 When I used the flower stamp by Darkroom Door, the teal paint was acceptable to that voice in my head, but not where I put it on the paper.  Just can't seem to make a perfectionist happy no matter what I do.  All I could say to that was O.O.P.S.  These were Outstanding Opportunities Presenting Suddenly.  Needless to say the perfectionist was not amused.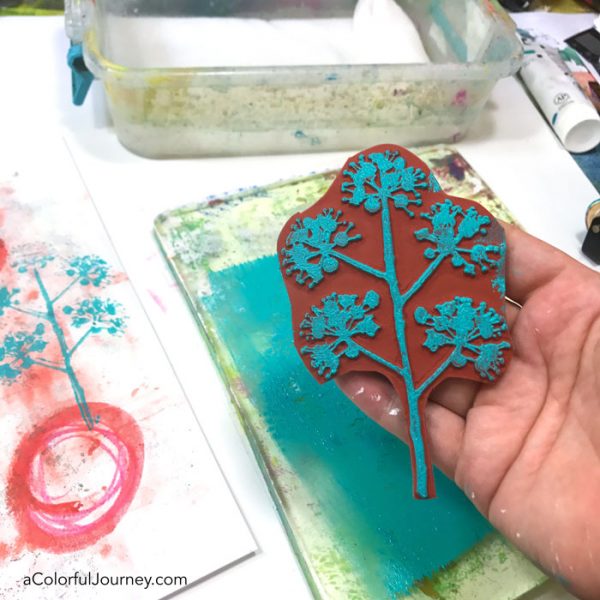 This is where I am today, dealing with my inner perfectionist so I decided to capture that on the page. While I was stenciling with my Are We There Yet stencil, the that voice was not amused by my attitude, so she generously pointed out that this art journal page was not my best and definitely would not cut it as a piece of art.  Really? I thought this was art journal page and I was not working on a commission for the Queen.  
Of course, if the Queen would like an art journal page I will happily oblige…unless it is a spammer on Facebook, but those just tend to be princes.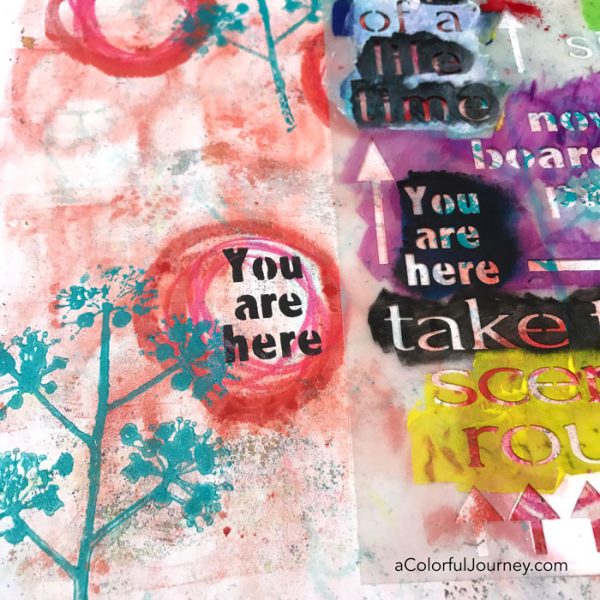 All the scribble journaling on this page is me laughing at how ridiculous those cranky, demanding, and incredibly judgmental perfectionist thoughts have been throughout this play. She really didn't appreciate that so she turned it up a notch and became even more frustrated with me.
There are 4 red circles but only 3 teal flowers.The angle of the one flower is not like the others. How could you!  Oh the humanity!
The ornery part of me rather enjoyed frustrating and irritating that inner perfectionist as I made this art journal page.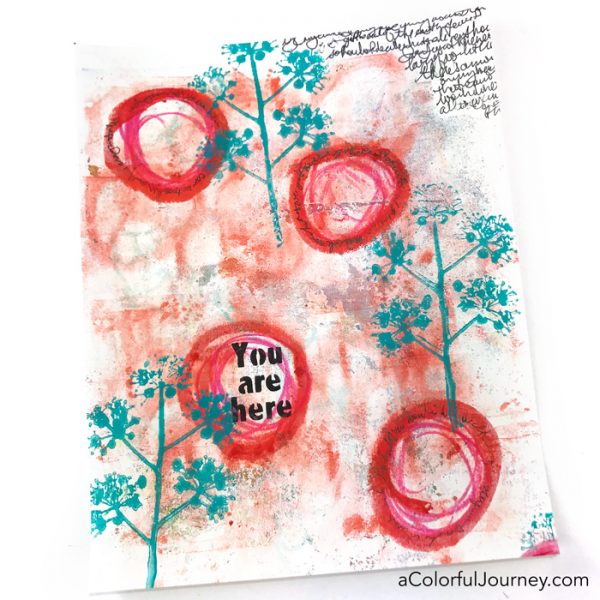 Here are the supplies I used. Some of these links are affiliate links which means I get a small percentage. It doesn't cost you anything extra and it helps keep the free tutorials coming!