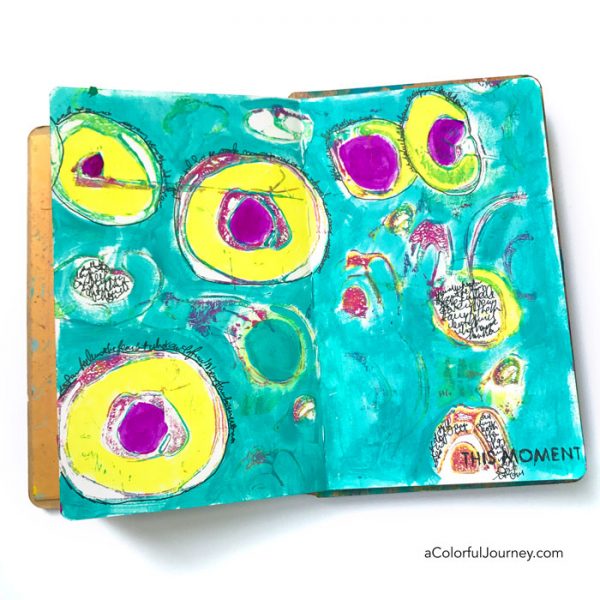 I was lost and didn't want to be found!  Lost in the play that is. As I added paint to this art journal page, I was guided by the abstract shapes gel printed directly in my art journal. I even had a crazy thought about keeping some white space.
Watch Abstract Art Journal Play that Started with a Gel Print on YouTube.
How did I make that background on the page?  Using hot glue and cardboard with a Gel Press plate.  You can see how  in this video.
Are these yellow circles inner tubes floating down the river or yellow sunshine donuts? This was the great question on my mind as I began covering up all the white space on the page in my Dylusions journal.  There was so much white space that I was driven to cover it all up with color.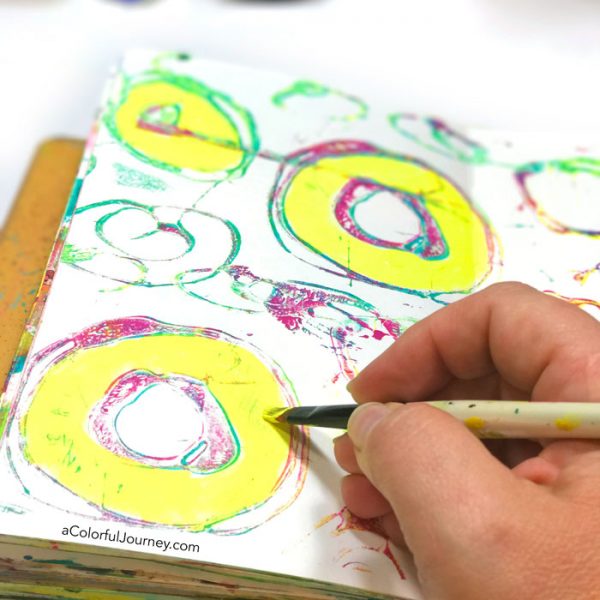 When I started using the teal, I toyed with the idea of painting carefully around all of the pattern on the page.  But that much precision doesn't bring me joy.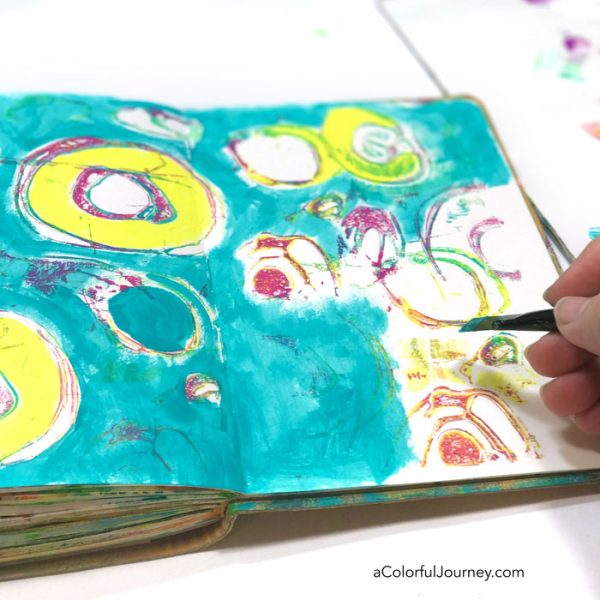 As much as I wanted to cover all the white space with color in the beginning, it was a surprise to me when I began to entertain the idea of leaving some of the white space.  I thought about it for a bit, but the color won out.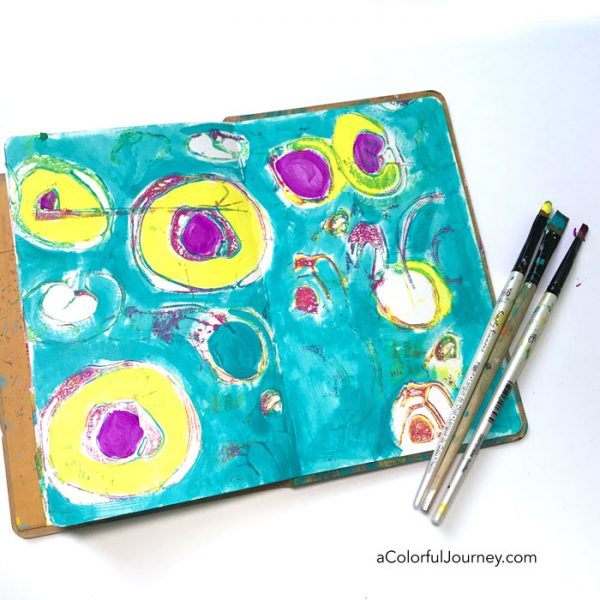 To write on the paint, I used a fountain pen.  For fine writing on paint, fountain pens provide one big advantage, they can take a lot of paint abuse because there are few working parts to clog up.  Since the ink flows down the nib, it is easier to remove any paint or paint residue from it when it builds up.  And if you're writing on paint, it will build up.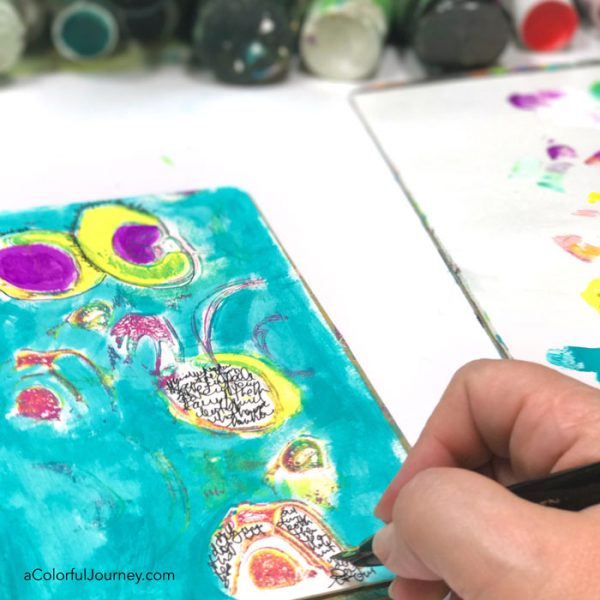 Since I am not a huge fan of my legible writing, I used a stencil to help me write the title for this page.The very fine tip of a fountain pen makes it a breeze to get in to a stencil. The Wall of Words stencil has a plethora of words on it so I scanned through them looking for the ones that fit this page.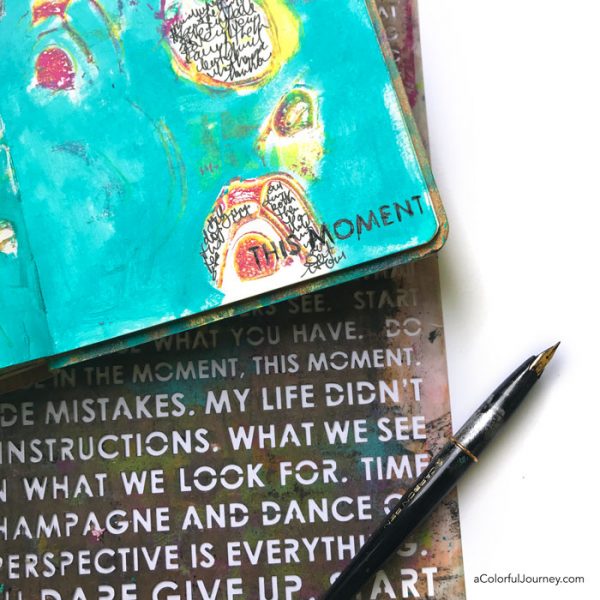 The words, this moment, reminded me of the good feelings I felt when I was totally lost in the play and color as I made this page.
Thanks for stopping by for today's play.  Want to join in the fun of art journaling?  Check out my free workshop, Permission to Play, which is all about mixed media art journaling and play.