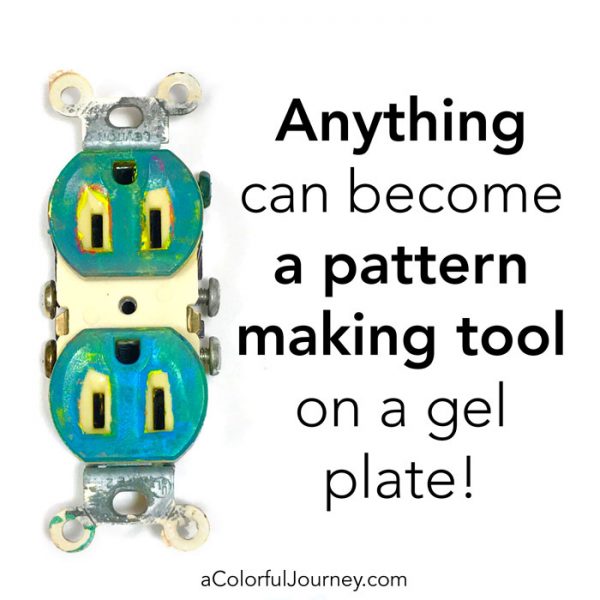 Pattern making tools can come from anywhere.  While doing some home remodeling, the electrical outlets headed for the trash caught my eye.  The muse whispered in my ear that these would make great patterns for gel printing.
My husband knows that look in my eye, so he knew to save every last one of them for the play. In the video, you'll see just 3 colors with the fancy print making tool in action.
Watch Gel printing with an electrical outlet on YouTube.
Want more gel printing fun?  Check out my resource page that has everything from getting started to techniques to use with the plate to using your prints.
I'm using the large gel plate but this technique works on any size plate.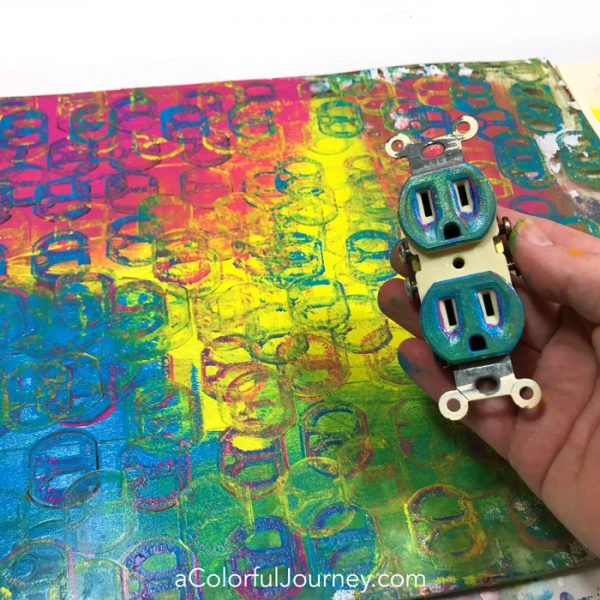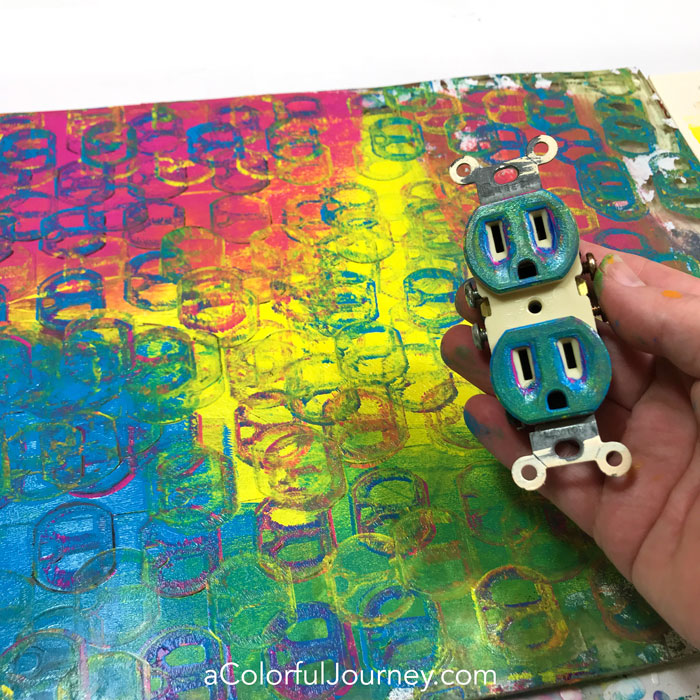 By printing directly on the art journal, the entire background was done in a snap.  The whole page filled in with color and ready for the next layer.  What will that be? No idea, the muse hasn't told me yet but when she does, you know I'll share it with you.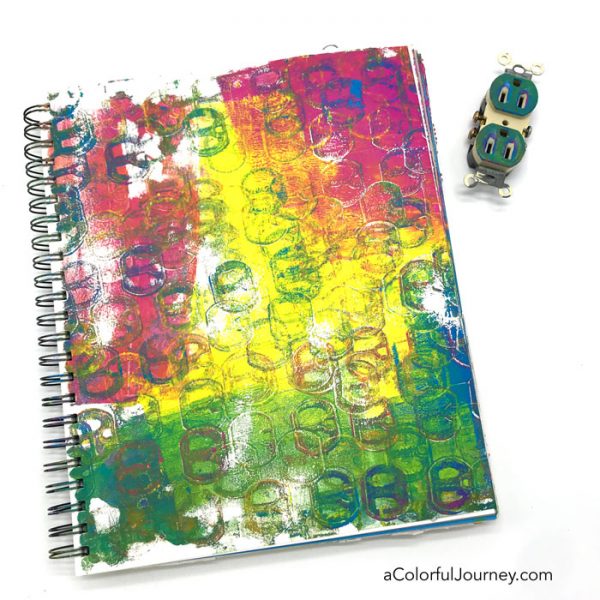 One of the many perks of making your own papers is that you instantly have a set of coordinating papers.  I might use the brayer clean off paper to add a layer to the journal, or I might use it with one of the papers to make a quick card, or it might be collaged.
As you're going through your day, keep an eye out for what could be potential pattern makers on the gel plate – you just might have treasures for printing where you least expect it!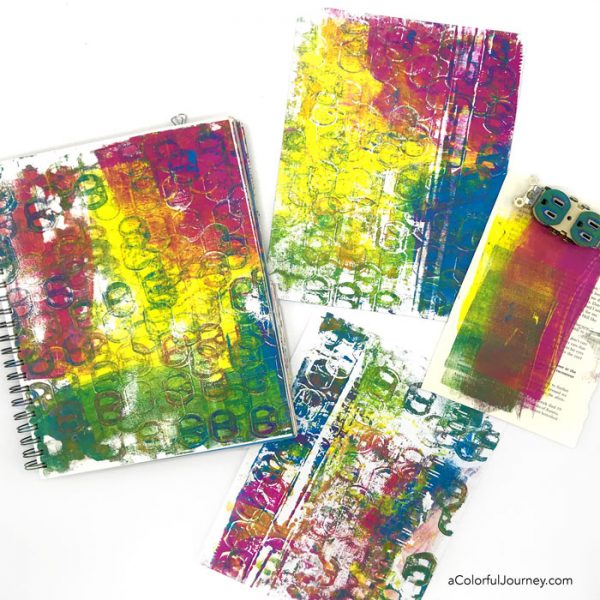 Here are the supplies used. Some of these links are affiliate links which means I get a small percentage. It doesn't cost you anything extra and it helps keep the free tutorials coming!