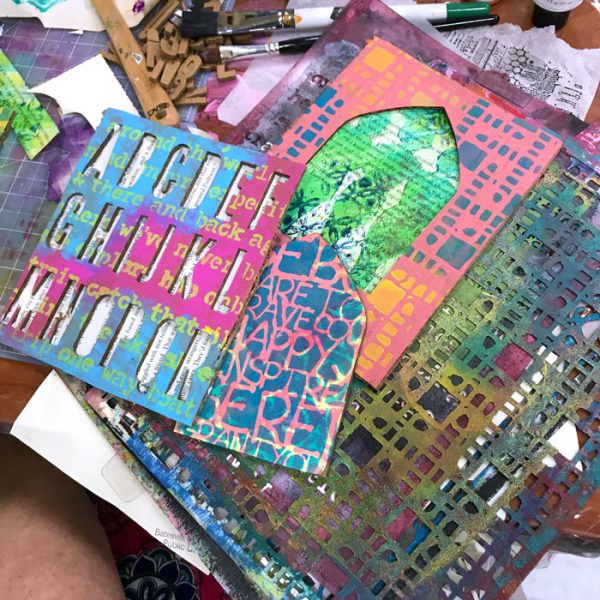 What happens at Art is You?  Play and lots of it!  Here's a recap of my 3 classes from the Stamford, CT Art is You.  Thanks Sallianne for putting together another amazing event!
One of the things about a workshop is there are all sorts of goodies to experiment wth, to try out, to get a stronger understanding of as you play.  This was an amazing group of women I spent the weekend with who asked lots of questions and took all sorts of creative risks!  A huge thank you to StencilGirl Products, Marabu Creative USA, and Gel Press for their sponsorship.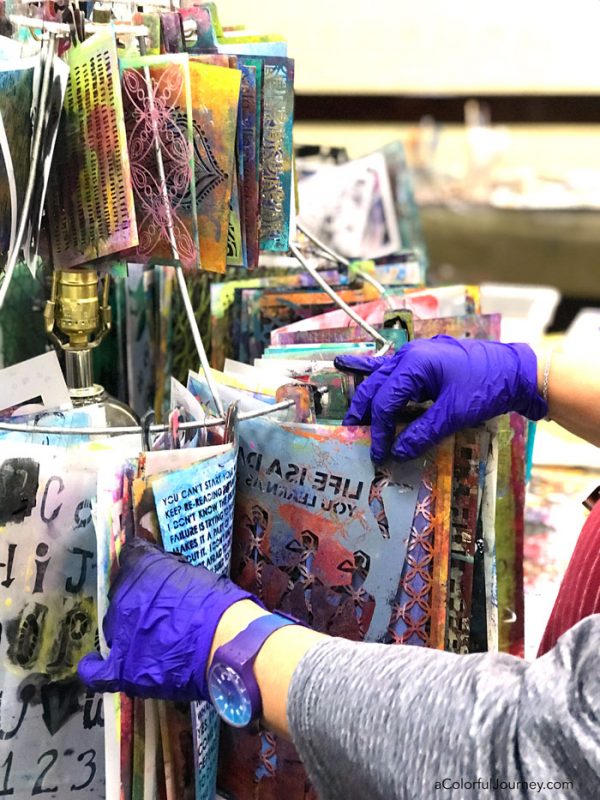 There was so much play happening that I was not the best photographer, so to all the students I missed- forgive me!
Day 1 was the Artful T-Shirt where we turned plain white shirts into something far more colorful.  Marabu's Fashion Spray is like a rainbow in a bottle!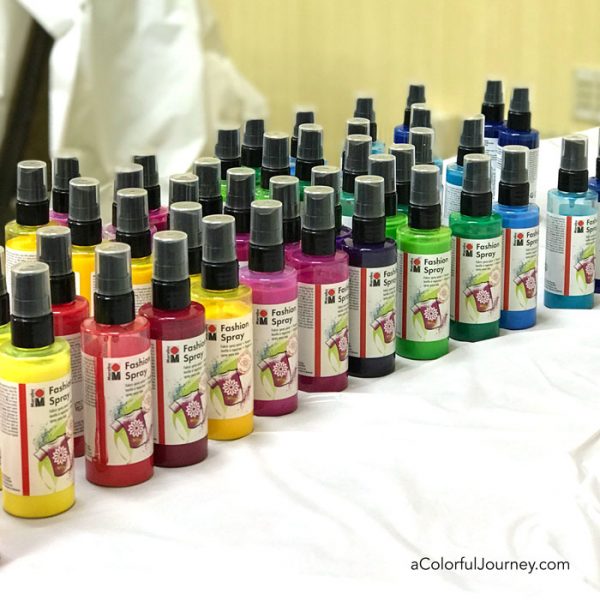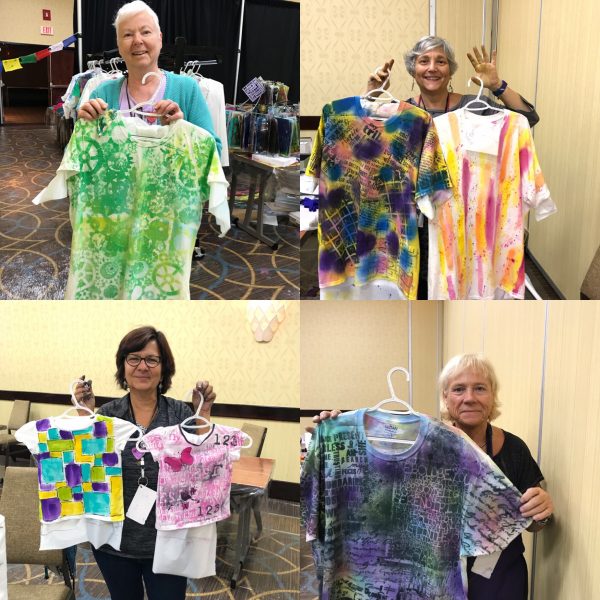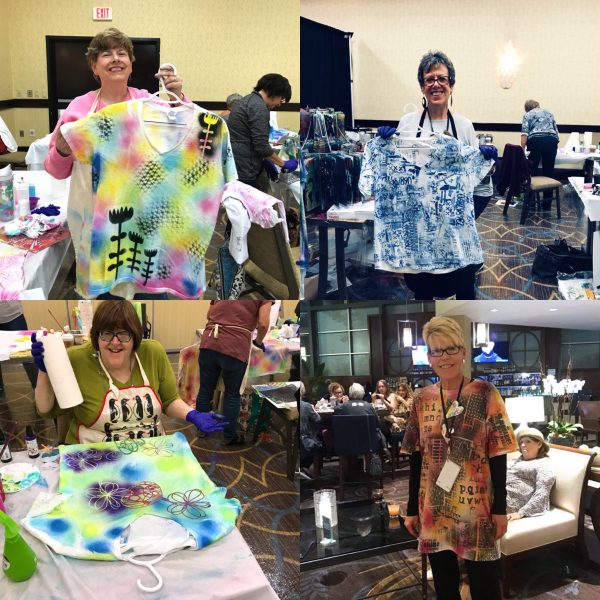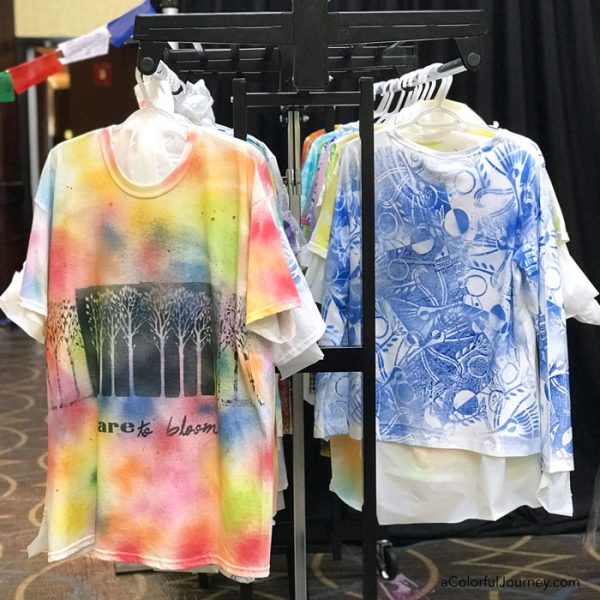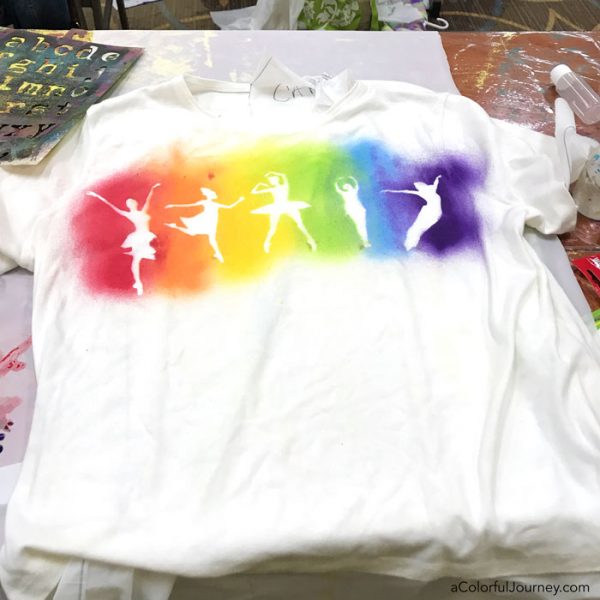 Day 2 was Don't Judge a Book by Its Cover and there might have been some silliness happening in class. Which is just the way we liked it, after all, we were there for fun and the play!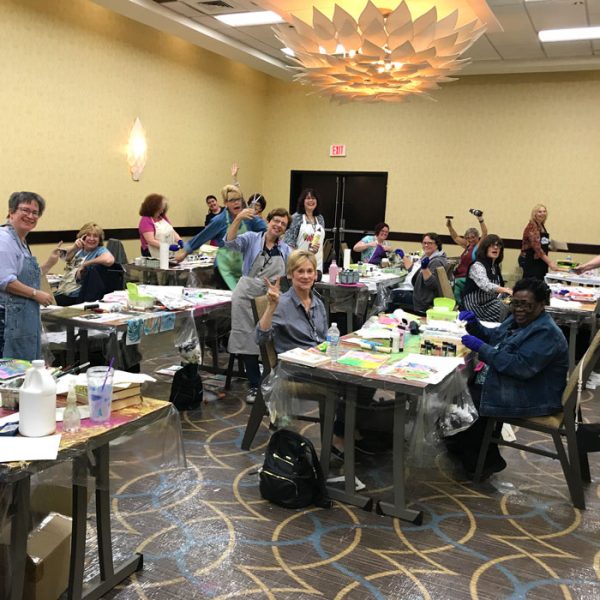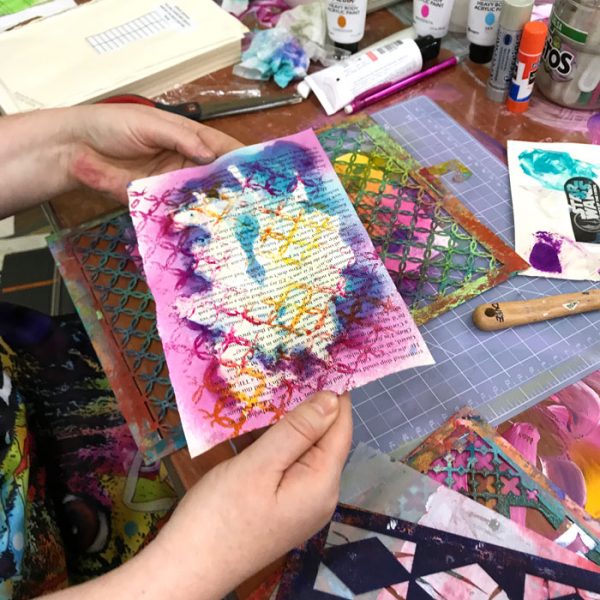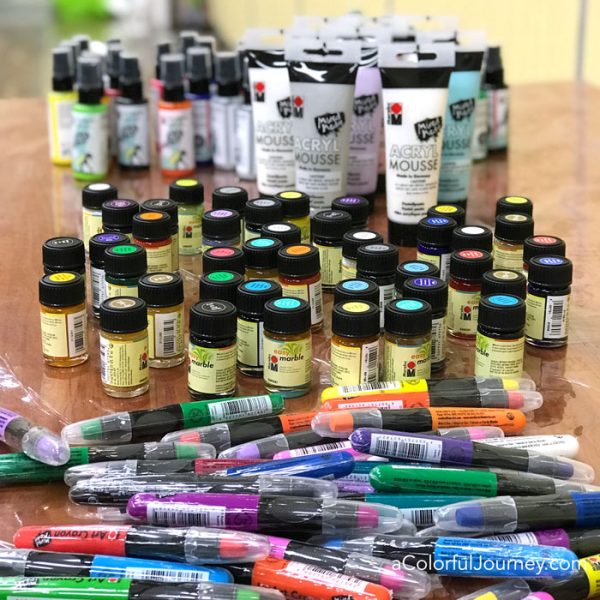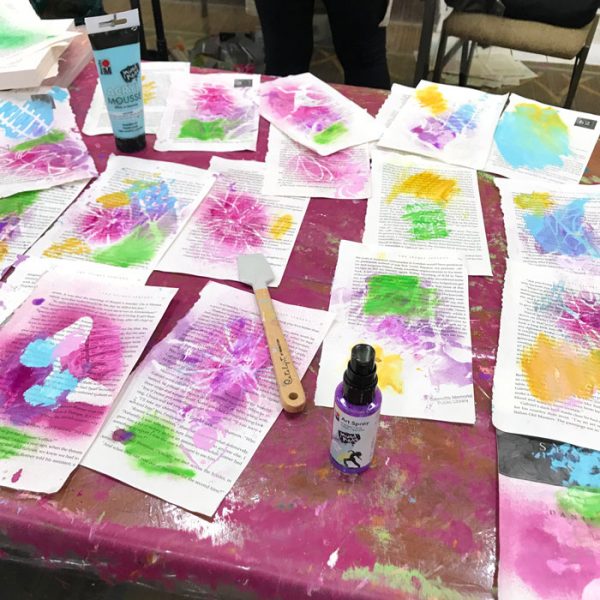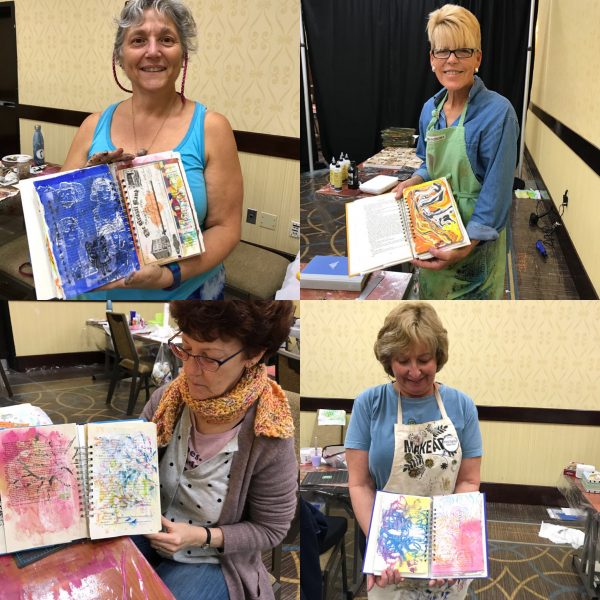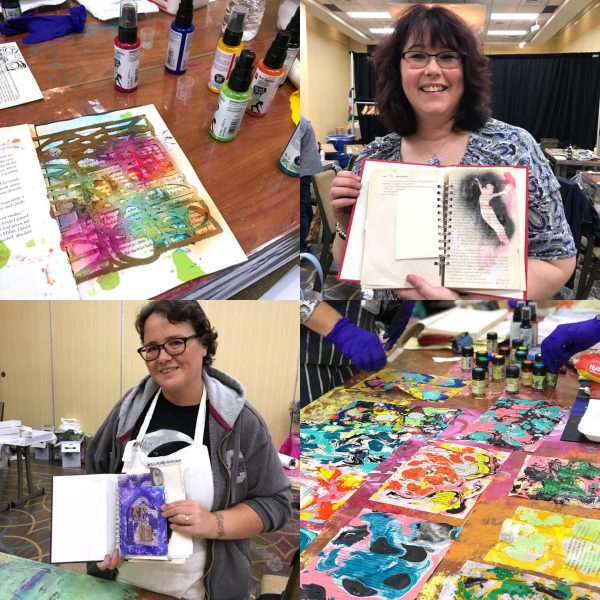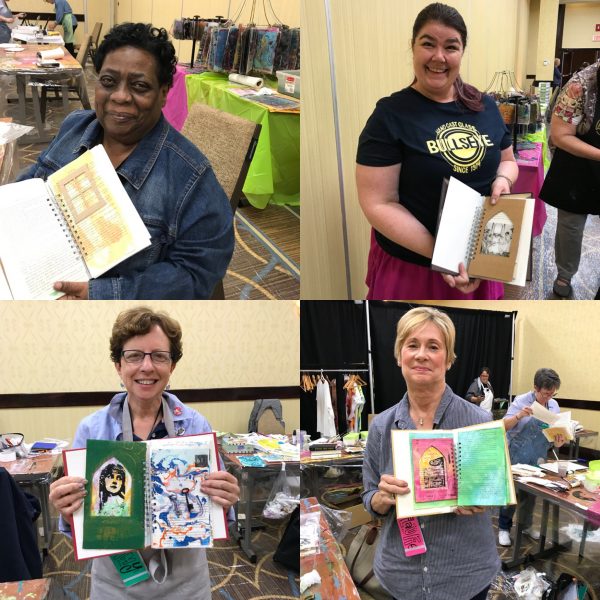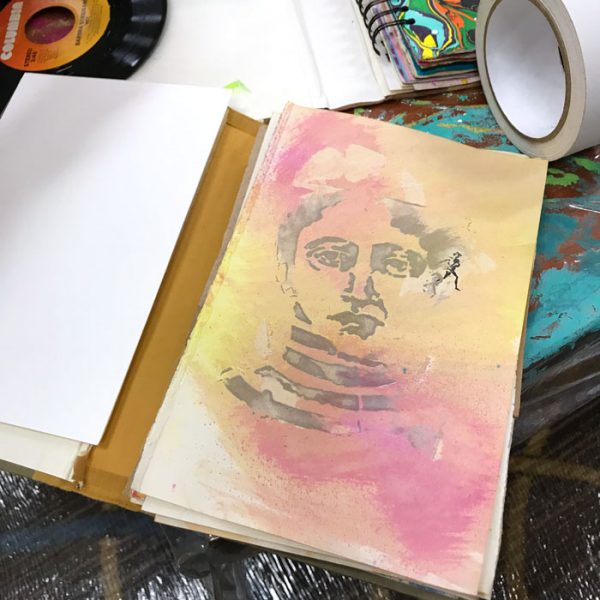 One of the little fun things about a class is seeing someone who matches their play. It happens more than you'd think!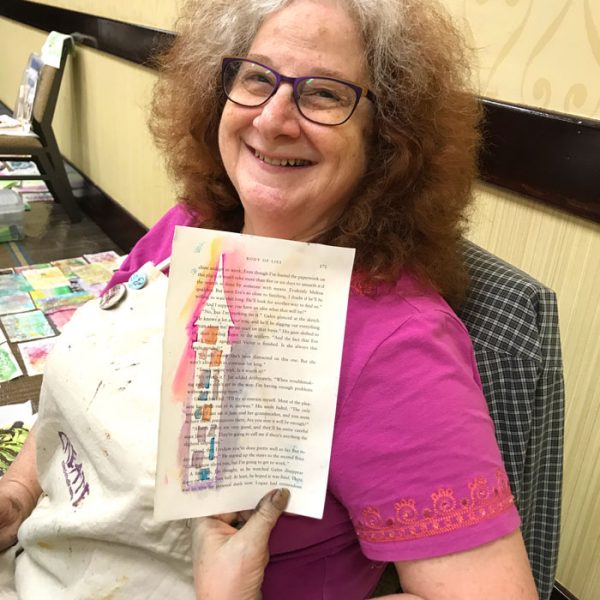 If there is a color or color combination we love in our closet, then chances are we love using those colors in the play too.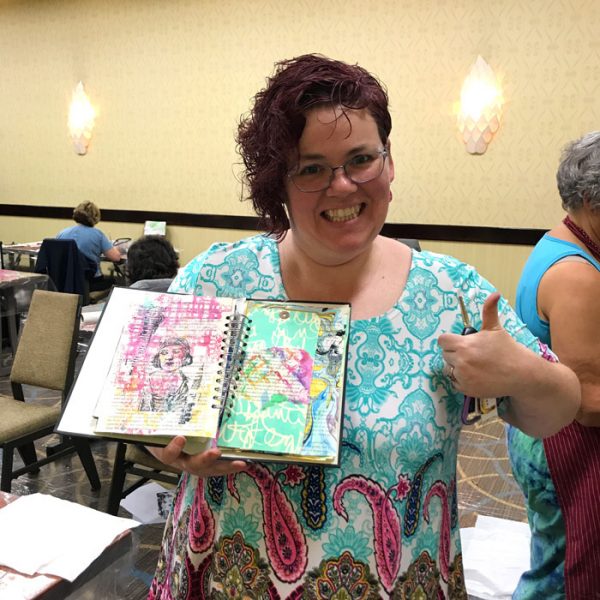 Day 3 was the Dirty Little Secrets of Gel Printing. As you look at the prints in these photos, you might wonder how many pulls it took to get these.  These papers of colorful joy were just one print from a gel plate thanks to knowing all those dirty little secrets.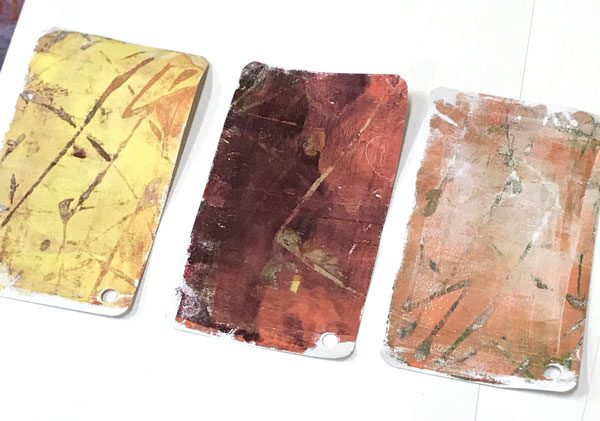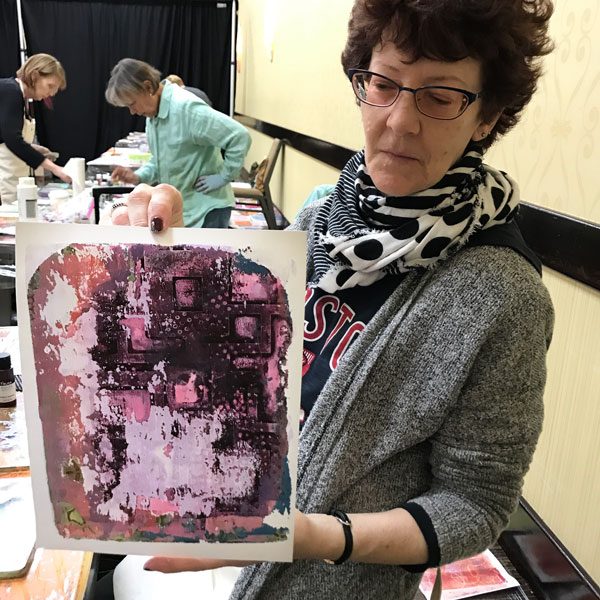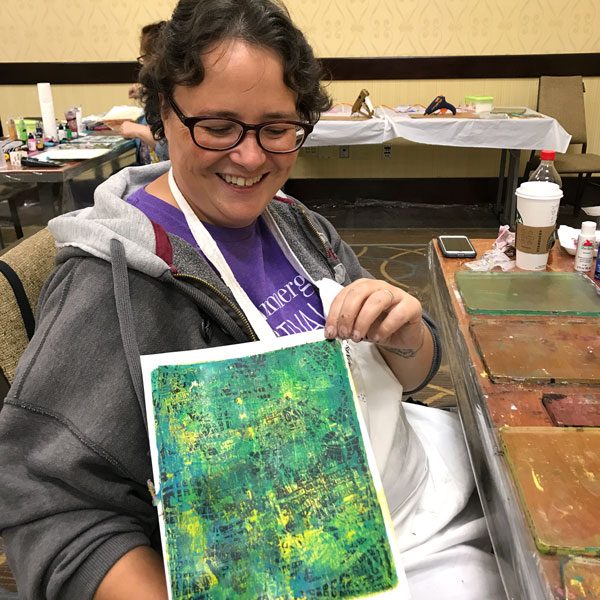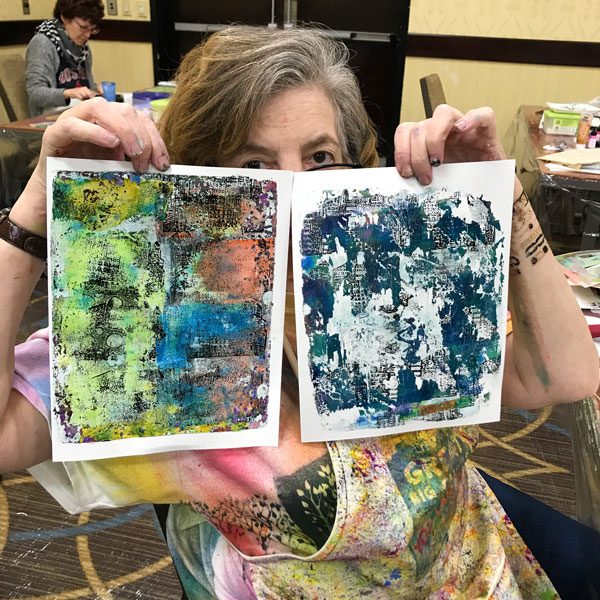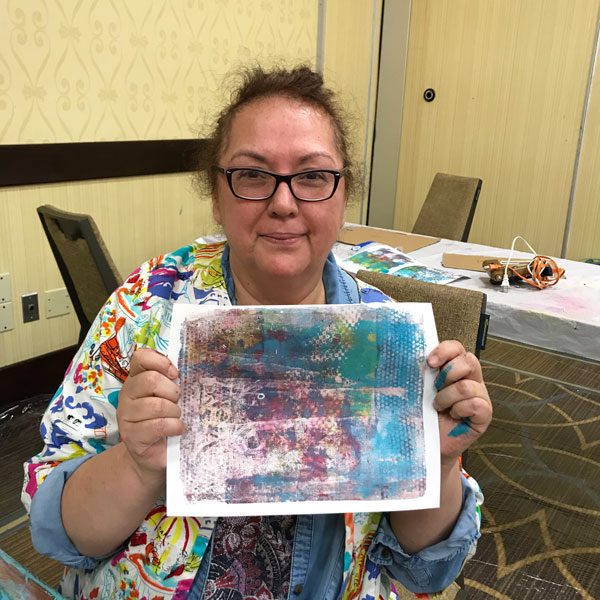 A huge shout out to my daughter who was my assistant for all 3 classes.  She never realized quite how much "stuff" went into a workshop or how much stuff had to be unloaded from the car and I am so grateful she was so willing to help!
Thank you to all the amazing women who let me be a part of their creative journey! It is a weekend of laughter and play that I will always treasure!