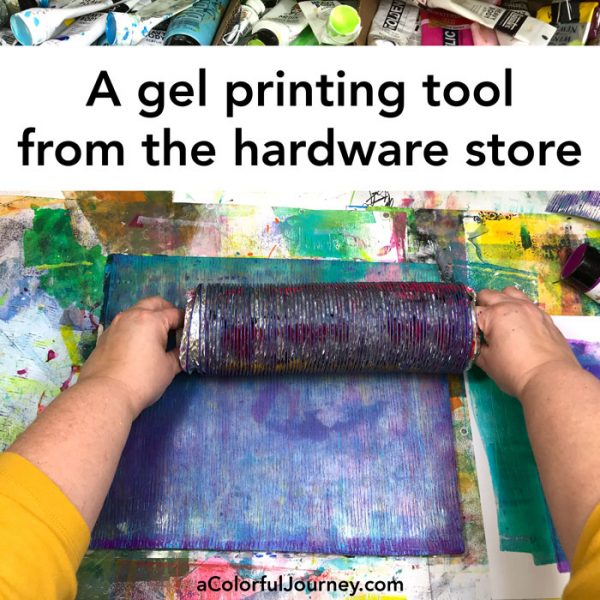 Dryer vents aren't just for dryers!  They are for gel printing too!  This flexible tube makes the best fine lines on a gel plate!  It not only removes the paint to create the pattern, it also can be used to add paint.  Be sure to see how at the end of the video.
Watch on YouTube.
Start by putting 2 colors of paint on your gel plate.  One lighter and one darker shows the pattern best.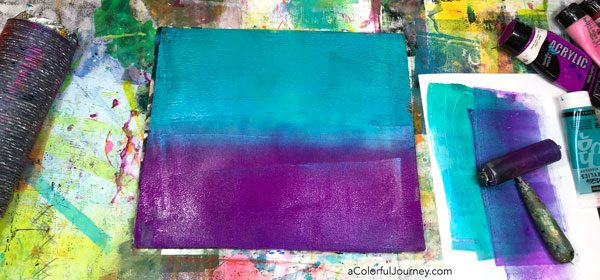 To make the dryer vent easy to roll, put a stick in it.  Or a rolling pin, or dowel rod or a heavy cardboard tube.  Whatever you have around and the roll it like a rolling pin. As you do that, the color with transfer around in thin little lines.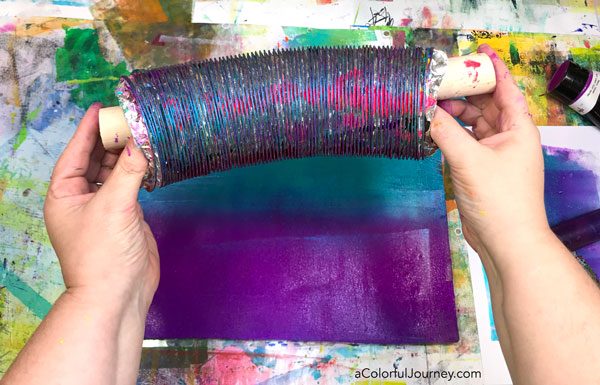 A hybrid ghost print?  Yes!  There was still some paint on the dryer vent, so I rolled it back on the plate.  That created some lines and there were a few already left on there since I never took the ghost print.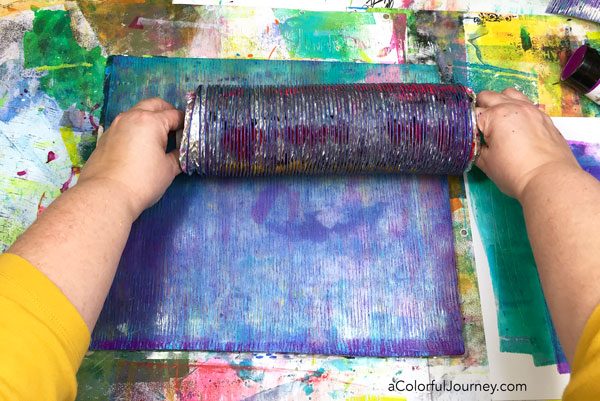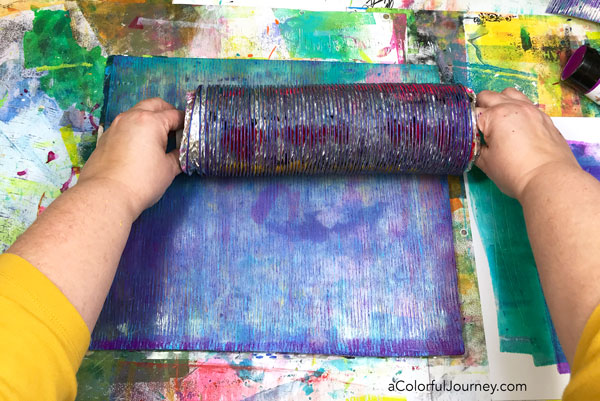 Brayer clean up sheets are for more than just cleaning a brayer.  They are great for getting up all the last bits of paint.  Since it's the same colors, it all matches and with just a touch of pattern, that random brayered paper can look fabulous!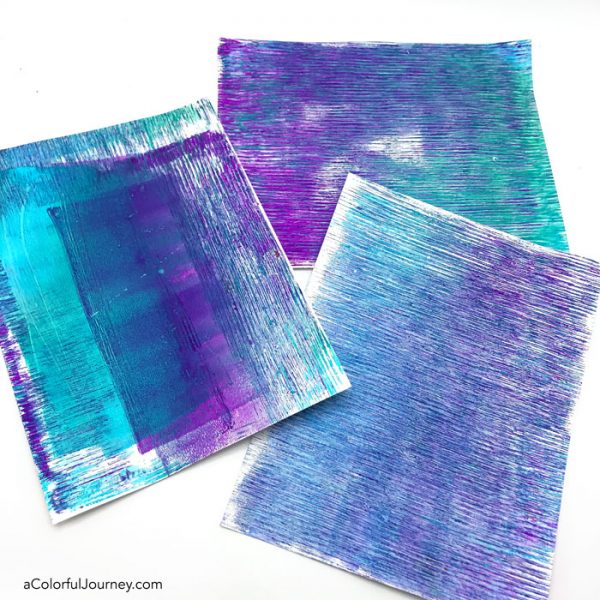 Here are the supplies used. Some of these links are affiliate links which means I get a small percentage. It doesn't cost you anything extra and it helps keep the free tutorials coming!
The purple paint is by Plaza art but the color has changed so can't find a link with the same version of color used in the video.