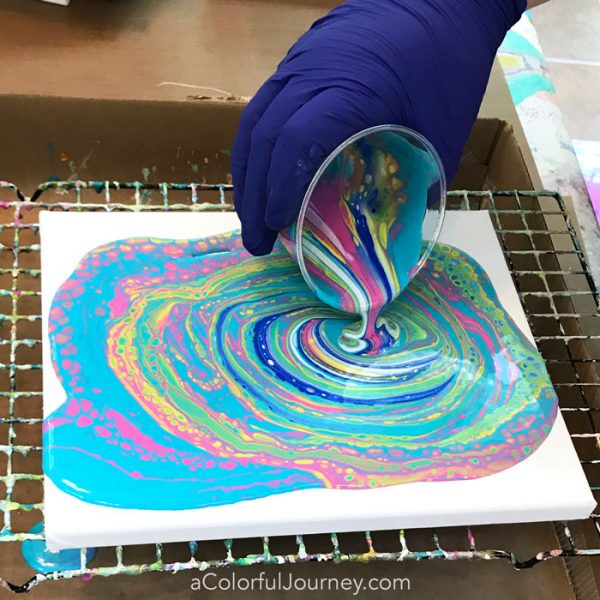 Paint Pouring Palooza is a one day workshop filled with the rainbow!  Join me for this in-person workshop where you'll make ten canvases, giving you hands-on experience with multiple pouring techniques.  I'll walk your through each technique step-by-step so that you will make canvases that make people say WOW! And have a ton of fun in the process!
Your registration includes all the supplies plus my online workshop, Paint Pouring FUNdamentals ( $99 value).  All you need to bring is an apron!
Get registered and join the fun!
Zero experience required to do this.  Really.  How do I know that? Because every time I have taught someone how to do acrylic pours, they gasp with excitement when they see their painting develop before their eyes.
What supplies do you need to bring?  All you need to bring is an apron.  Everything else, and I mean everything, is included.  Deco Art Pouring medium, cell making additives (yes, more than 1),  paints, 10 canvases (8×10 size) and more.  Everything you need to make ten canvases in one day. Even lunch is included from Evonda's Cafe.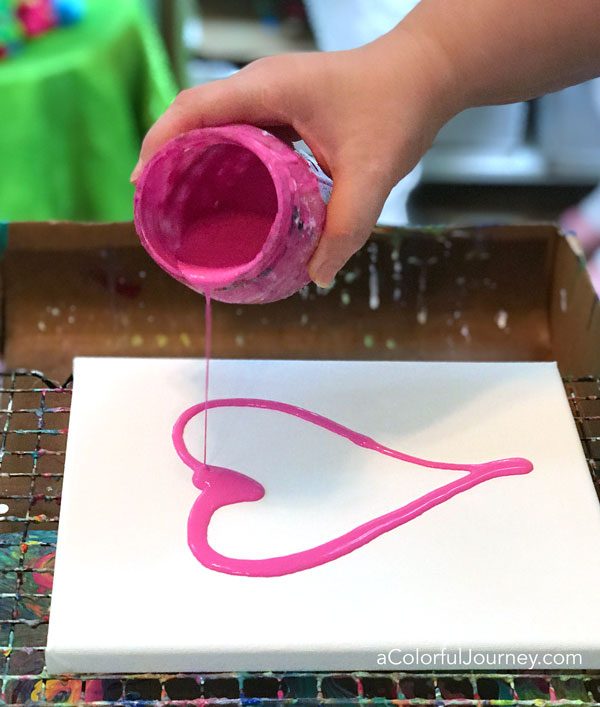 What's the benefit of making 10 in one day? The play and the practice.
When you make only 1, there is extra pressure to make it "good". That pressure is often what makes it "not good".  The more canvases you pour, the more comfortable and relaxed you are with the process.  Paint Pouring Palooza guides you get over the hesitation and immerses you in the play.
Having 10 finished means you have gifts ready to give or you can fill a wall in your home.  I'll be sharing how to do the backing and mounting and hanging of the canvases with you also.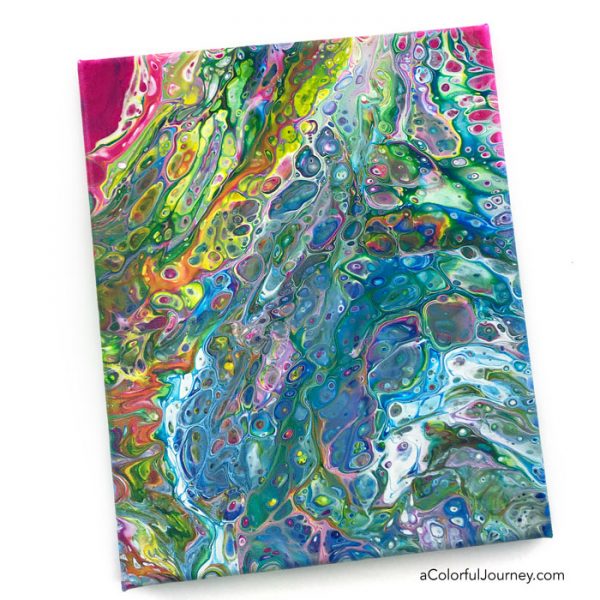 You get to try multiple techniques as you put in to practice the technical information you're learning.  As you have questions, I'm right there answering them and guiding you through the process. Here are just some of the technical skills you'll know after our day together
how to build a composition of color as your pour
cell making techniques
tips and tricks to adding paint to the cup to get the results you want
how to mix up your own custom pouring recipe
how to keep brights bright
what makes the glossy shine
most of all, having all your questions answered as you're pouring.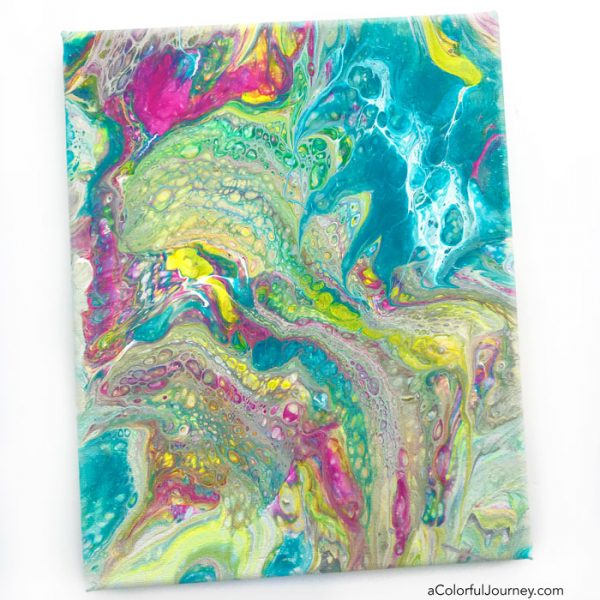 How will you get 10 wet canvases home?  They need to dry before you take them home so you can come back and pick them up later in the week and if you're from out of town, Glenda, our amazing host, will box them up and ship them to you once they are dry.  You'll just pay the actual shipping cost.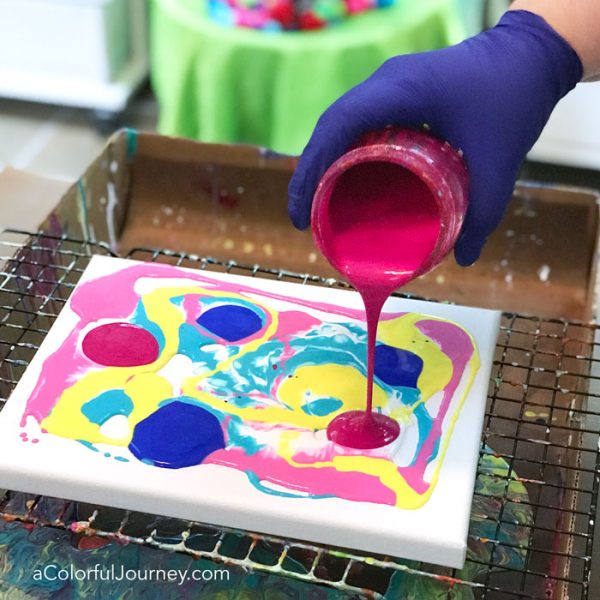 When? December 1st, 2018 10am-5pm
Where? Pendleton Art Center, in Middletown, Ohio, basically at the top of Cincinnati. To the north for those of you who prefer cardinal directions.
Cost?  $150 includes everything but the apron so no hunting for the "right" supplies, no gathering up of a long list of needed items, all you have to do is show up with an apron ready to have fun. PLUS my online workshop, Paint Pouring FUNdamentals ($99 value) is included too!
Join me for some in person play at Paint Pouring Palooza, where you'll be making 10 canvases.  Yes, 10 in one day! That means you'll have a stack of gifts ready to give or keep for your own walls. No experience needed to create canvases that take your breath away.