Yup, I ruined a plate. It's taken me years to figure out how to do it, however I have now done it! But as I duplicated what happened for you in the video with a little experiment, the mystery deepened. What I expected to happen, didn't. One plate was able to be saved. But one wasn't, sort of. It'll make sense by the end of the video.
But in the process of ruining a plate, there was an opportunity to add layers to a print in a way I haven't before this happened.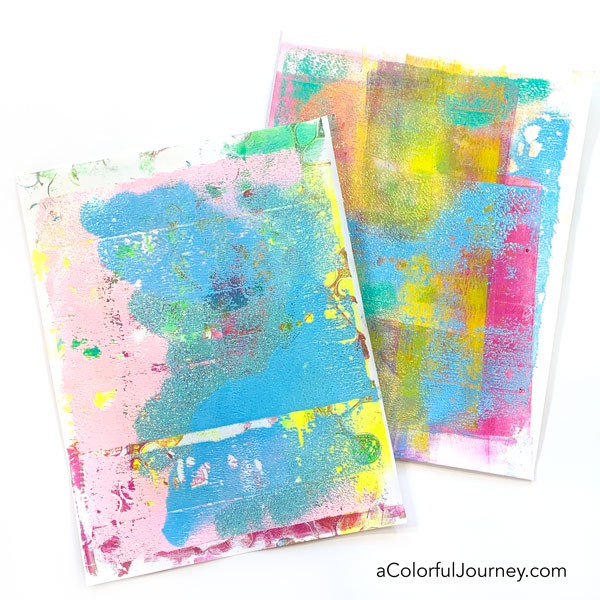 Want to more about gel printing? Check out my page of gel printing resources, especially the Dos and Don'ts of Gel Printing!