Stencils and masks give you flexibility and take the guess work out of figuring out where you want them placed. In the video, you'll see how having a mask lets you easily line up a stencil or audition the placement before you commit with paint. Then, you'll see ways to use these stencils that don't look anything like an arch!
One of the many reasons why I get excited about stencils is that there is more than one way to use it and a whole lot of looks you can create! My two latest designs for StencilGirlProducts.com are all about flexibility when stenciling. Each set can be used on its own or in with each other. Keep reading to see what I mean.
The Arches stencil comes with the stencil and the 20 masks. Towers of Arches is a set of three masks and in the video you'll see how to easily cut them apart.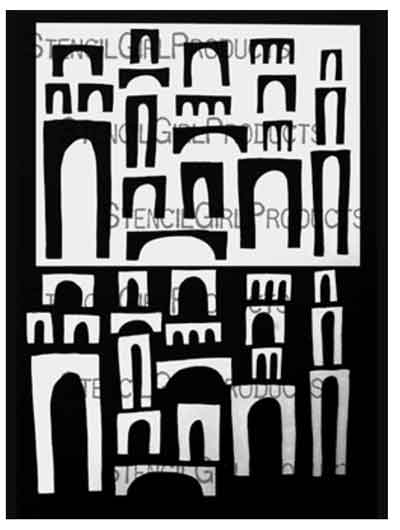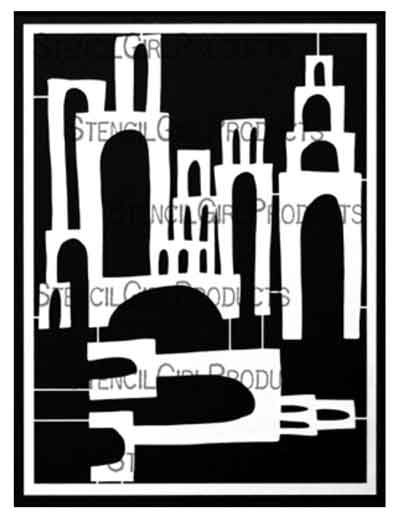 When you want to get the placement just right, masks let you see where it will be before a drop of paint or a dab of ink hits the page. This is especially handy when you've got something you love and feel that pressure to get the placement right.
The masks let me try out different arches until I found the three that fit just what I wanted. There was zero guessing on this gel print when I started adding the paint.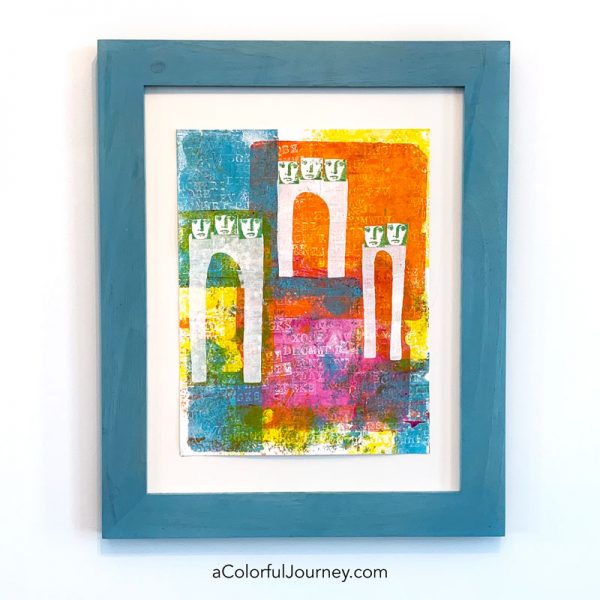 What inspired these stencils? They're a playful interpretation of the arches in ancient Greek and Roman architecture. They knew how to build a strong archway considering how many are still standing. But they stuck to mathematical principles and precision which was probably wise of them since they were building in stone. This is paint and paper, so that means we can take a more relaxed approach to building!
By stacking some of the arches with a bit of tilt, it's quick to build your own Leaning Tower of Pisa. The double arch on the top, it wasn't really that short of an arch, but with stencils all you have to do is slide it down and suddenly it's shorter. These are very adaptable and that gives you loads of creative freedom!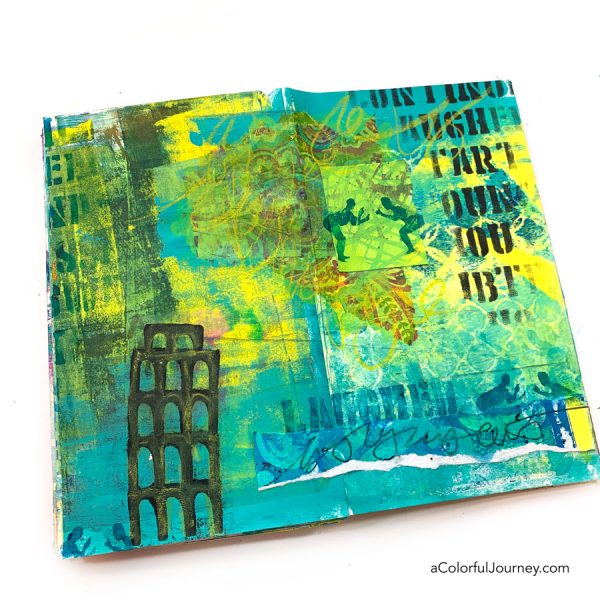 Combining both sets of masks gives you the freedom of flexibility and virtually unlimited possibilities. Each of these prints below are unique structures because the arches from both sets can be stacked together to build different towers. Each gel print started with one of the Towers of Arches masks then more arch masks from the Arches set were added. In the video, you can see how forgiving and fast of a process this is because the gel plate will hold them in place!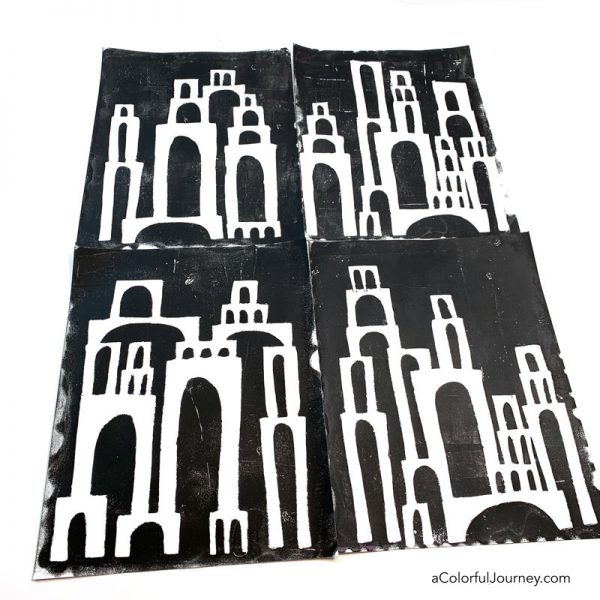 Do you have any backgrounds that you're wondering what to do with? Use a mask on it! Using one of the Towers of Arches masks and black paint, the background became colorful archways!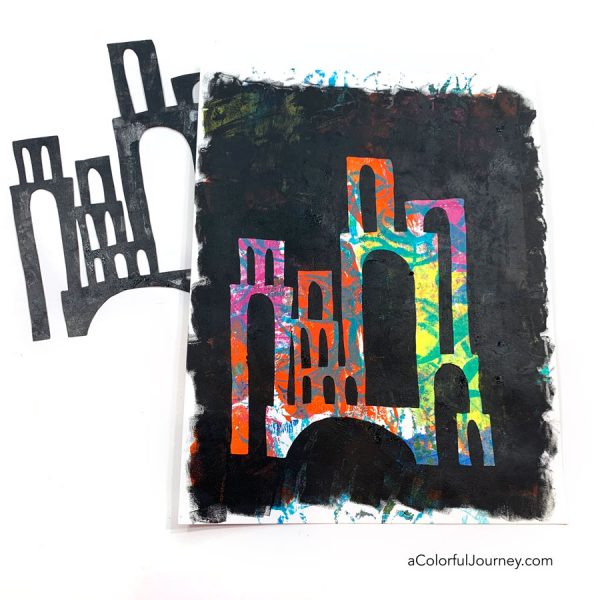 But what about doing this with white paint? You absolutely can do that too! Or any color you want to match whatever your background is! I love that there are hints of background when I use white paint! Here I've used one mask from the Towers of Arches set then added more arches to it using masks from the Arches set.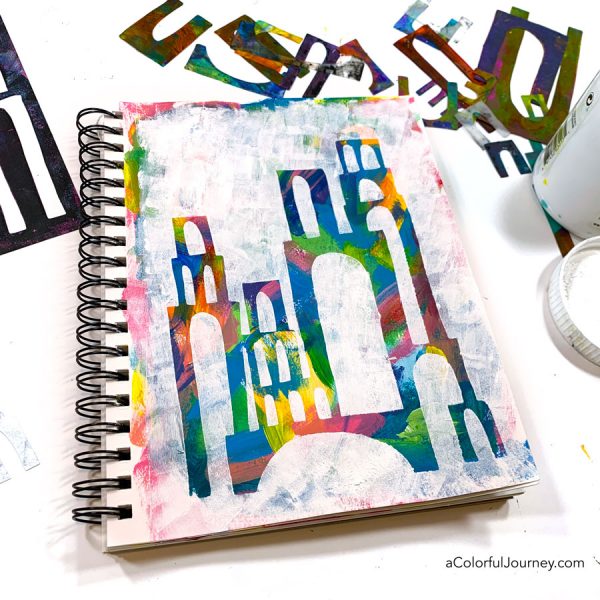 Not only can this stencil make playful arches, but it can make so much more! These ovals are made using Arches. It's a very simple process when you see it, but rather awkward to write out- so see how a quick flip makes these happen in the video. And yes, you can customize these too by making the ovals longer or shorter. Again, the freedom of flexibility!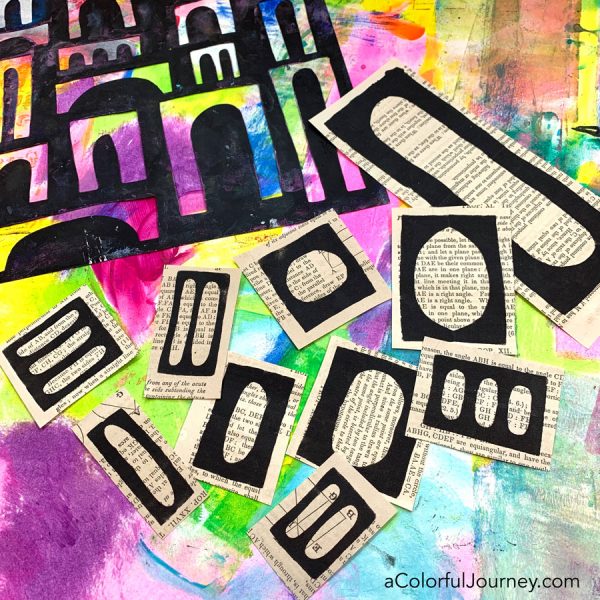 But wait, there's more! Not just arches and ovals, these stencils can make lines, squares, and playful shapes with a modern art vibe. Everything on this page was made using Arches. Everything except the star, that came from my Stars Inspired by Matisse stencil.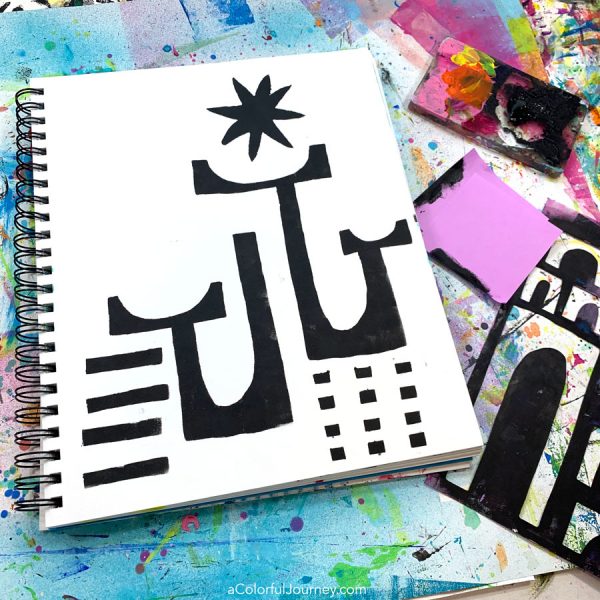 The Towers of Aches masks here were too tall to create the aqua sky the way I wanted in this gel print. So all I did was move the arches down a bit and voila, they were magically the height I needed. You have the flexibility to use part or all of the masks.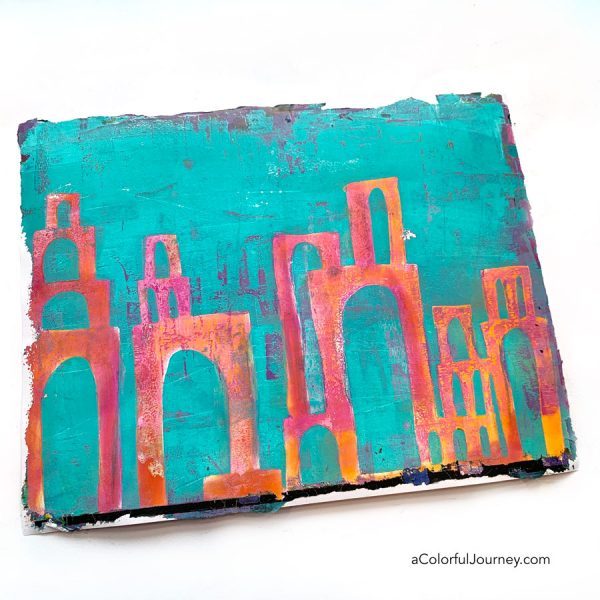 When you want a tower reaching to the top of your page or canvas, you can do that too!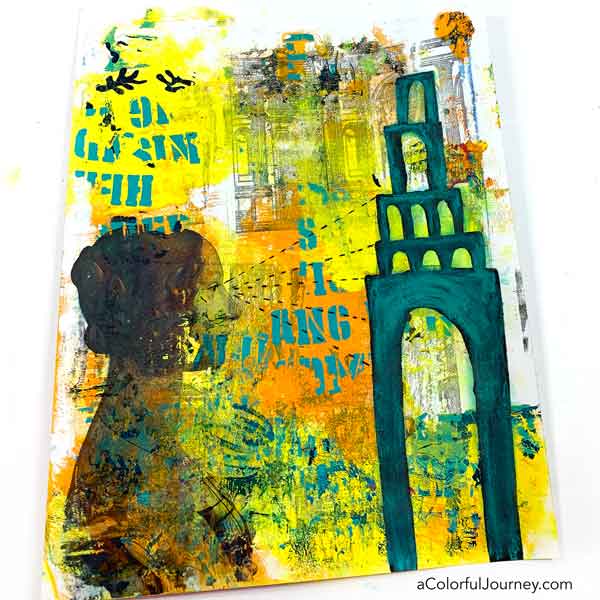 I love having choices and options. The plan for this was to be just a simple page of arches to rip apart in the future for collage. But now it might stay this way. Or it might be cut into quick cards. Or it would be fun to use on an ATC. Or parts might make it into my art journal.
What do want to create with the Arches stencil sets? Tall single towers, clusters of towers, or something in between? You've got the flexibility to do that with these sets!