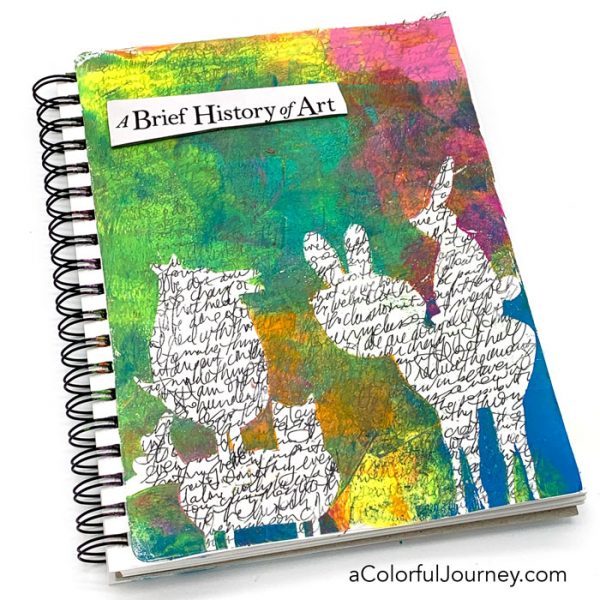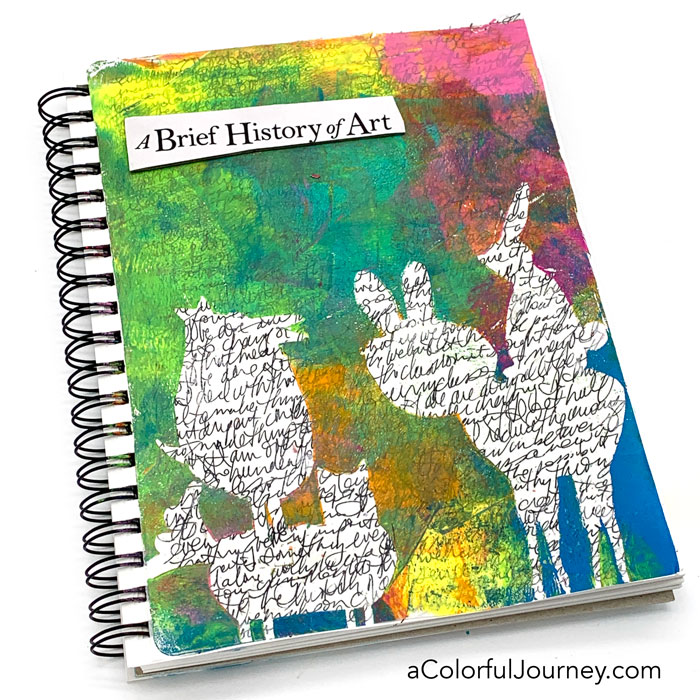 Ever get an idea and then halfway through then realize what you've gotten yourself into? That was what happened with the journaling on this page. It takes a lot of writing to fill a page lol! But it did create the look I
Start with some gel printed some tissue paper. You can see how I used my Figments of Imagination stencil and mask set to make this paper in this gel printing video.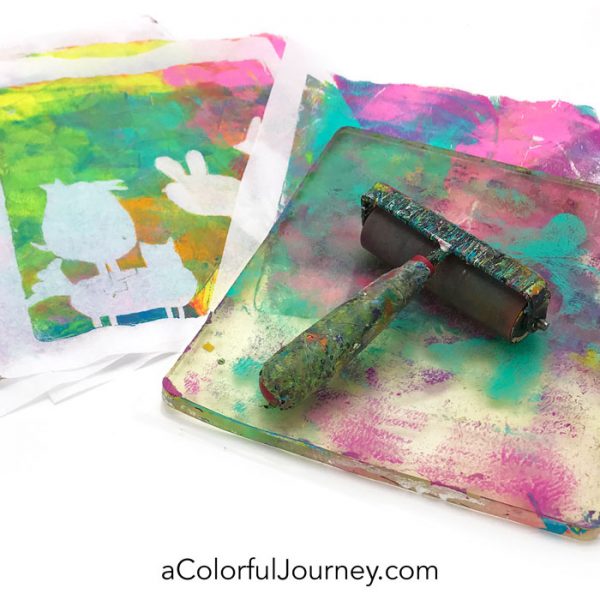 When you're doing the journaling, you can use any pen or pencil you want. I chose a fine tipped fountain pen because it is waterproof. Why? Because wet stuff is going to be put on this on the next layer.
In case you weren't sure, this was a lot of journaling. My hand let me know that this was more handwriting than I usually do but I did get a whole lot of thoughts out!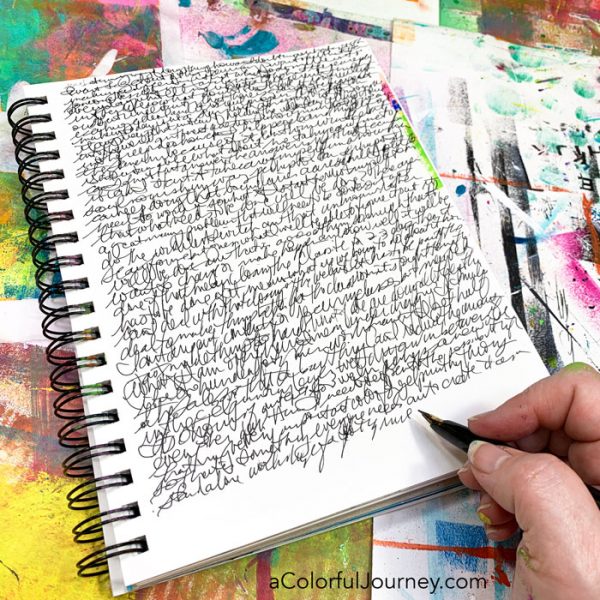 To glue the tissue paper down, use a runny glue. It is important that it is a runny glue if you want the tissue paper to disappear once it's glued down.
You'll need to be generous with the glue. If you use too little glue, the tissue paper won't disappear as much.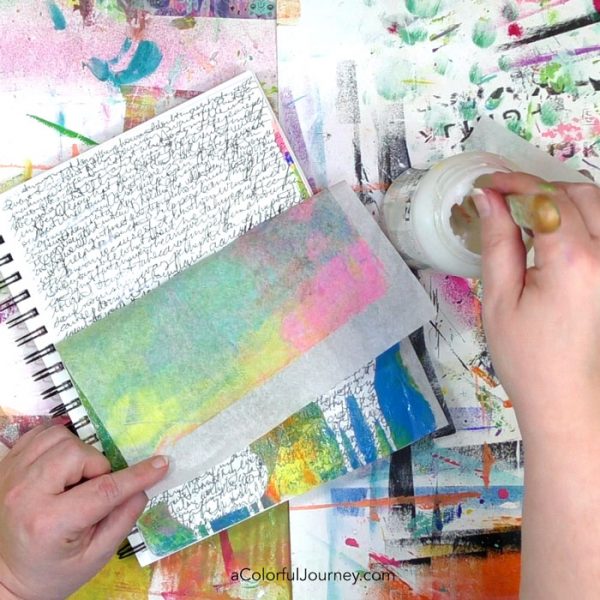 But using all that runny glue on paper means it is at great risk of buckling. To prevent that, put a piece of wax paper or other non-stick surface on it.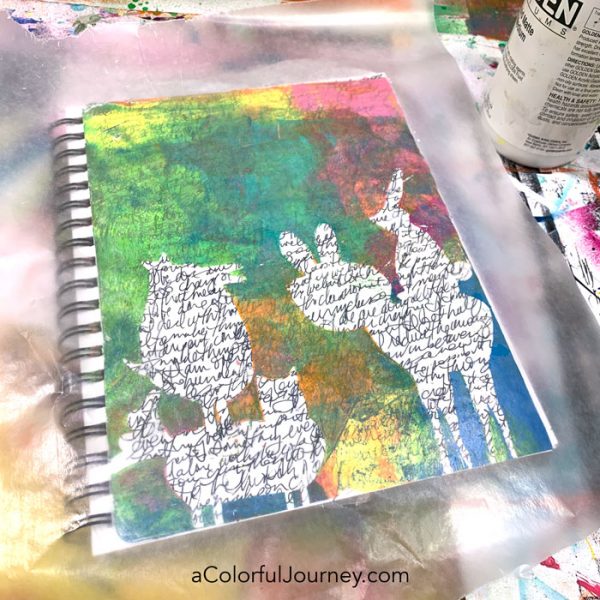 Then weight it down with anything you have nearby so that the pressure of the objects on it will keep it very flat while it dries. It usually takes overnight to dry, but that varies depending on how much glue you used and how dry or humid it is.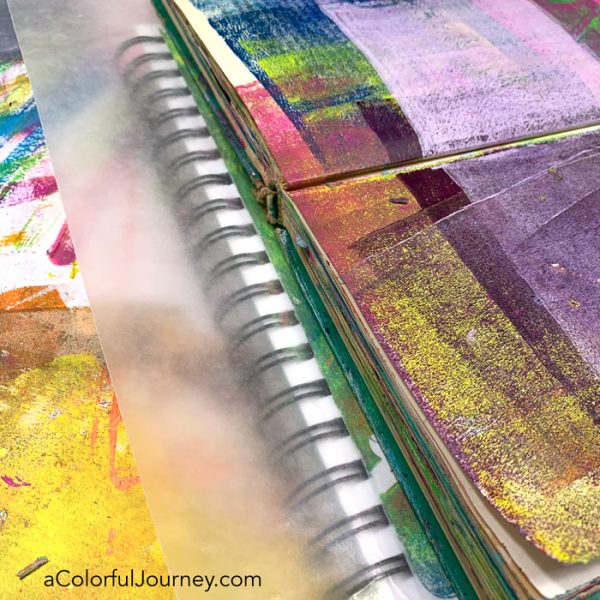 Just a quick title glued on, and this art journal was done! Want more gel printing fun? I've got a page of gel printing resources for you here including the Dos and Don'ts of Gel Printing.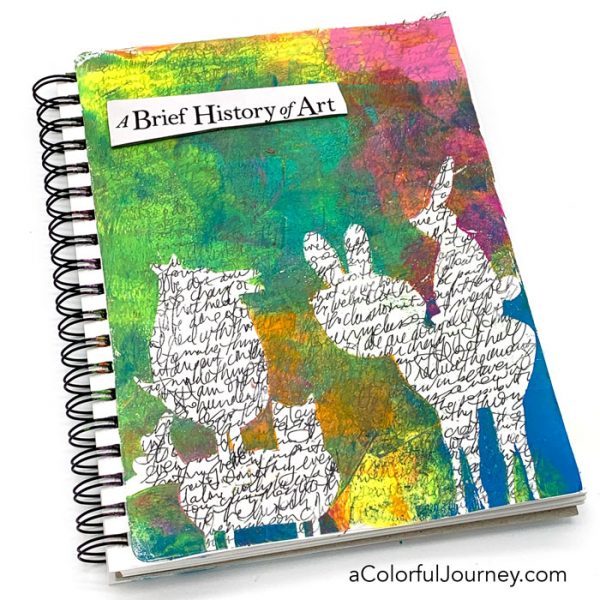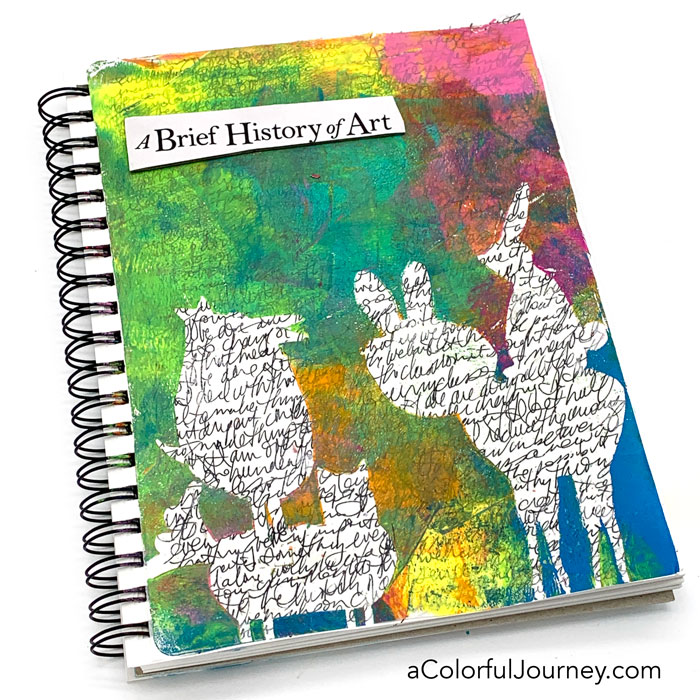 Here are the supplies used. Some of these links are affiliate links which means I get a small percentage. It doesn't cost you anything extra and it helps keep the free tutorials coming!