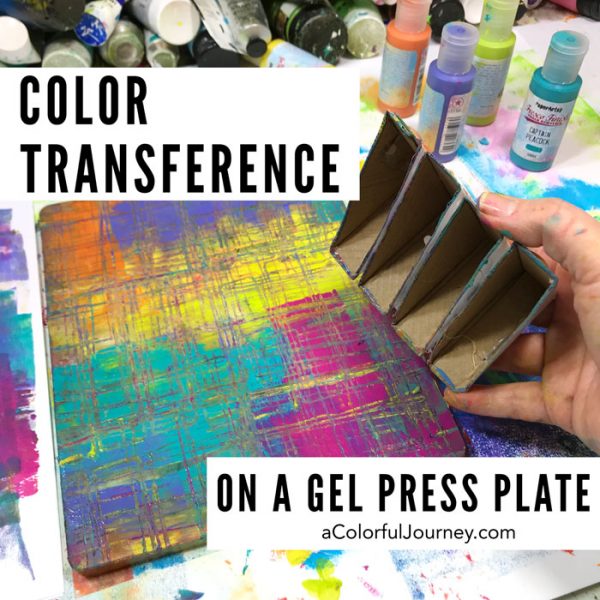 How do you get those gel prints with little bits of color here and there that give a print the wow factor and do it in one pull?  By color transference which is a fancy way of saying transferring the color from one area to another on the gel plate.  What fancy tool does this?  Recycled cardboard.
Watch Color Transference on a Gel Plate on YouTube.
The pattern making tool created was just packing material from a picture frame.  I happened to have the triangular shapes but you can use any cardboard to do this. Look around for some scrap pieces you can glue together. You might be surprised by what you find.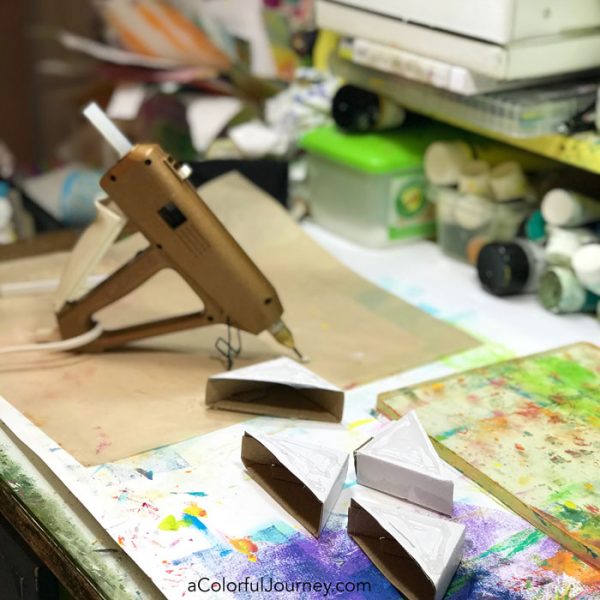 Multiple colors of paint were added to the gel plate.  Here I used 6 colors of Paper Artsy paints. Naturally, you can add as many or few colors as you prefer.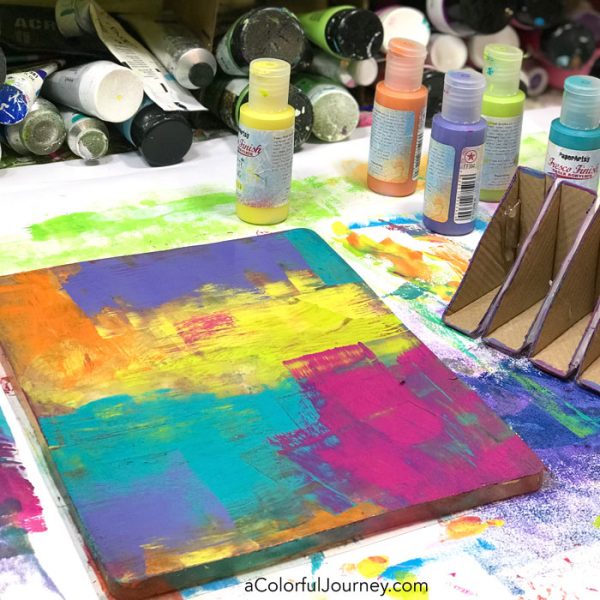 By pressing the cardboard tool into the paint over and over, the paint begins to transfer from one area to another.  The more you do this, the more color gets transferred.  Every so often, I would turn the tool which allowed for a bit of change for what colors were going where.
How do you know when to stop? That's a personal question and there is no exact answer.  Do you love how it looks? Then that's when you stop.  I love very busy prints so I kept going and going to get this look.
Ready for more gel printing fun? Check out the techniques and tutorials page including the Do's and Don'ts of Gel Printing.