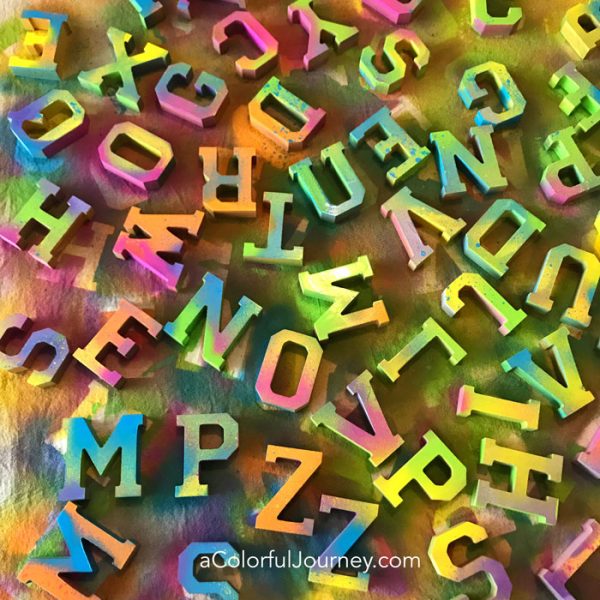 Decisions can be overwhelming, even paralyzing.  I was trapped trying to make the right decision for how to color these wood letters. All the vowels could be one color and the consonants multi colored.  I could randomly color each letter.  I could use patterns to make different or I could make them all the same. Or I could make them all one color. So many choices!
But there is a way out of this trap of over thinking. The 3 second rule. I gave myself 3 seconds to make a decision and just do it.  Suddenly, instead of being trapped in my head, I was playing with the rainbow.
Watch Spray Painting Letters  on YouTube.
What will these letters be used for? Spelling words on a shelf in the studio. You might have noticed it in the beginning of the video. Hi Phoebe!
The letters were collected from the clearance section at Joann's.  In order to assemble the alphabet I wanted, it involved roading tripping and searching multiple stores.  I was on a quest, so after about 8, I quit counting.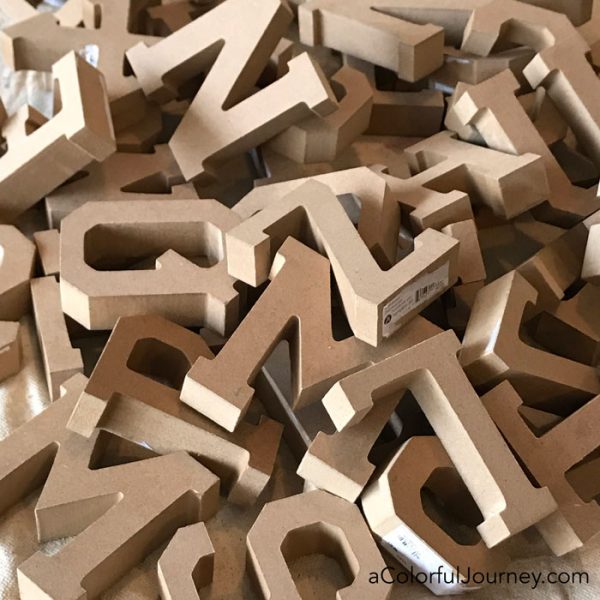 Why use spray paints? It is the fastest way to get color on these.  Plus, there is something extra playful about using airborne color.  Why do I use Liquitex spray paints instead of another brand? You can see why here.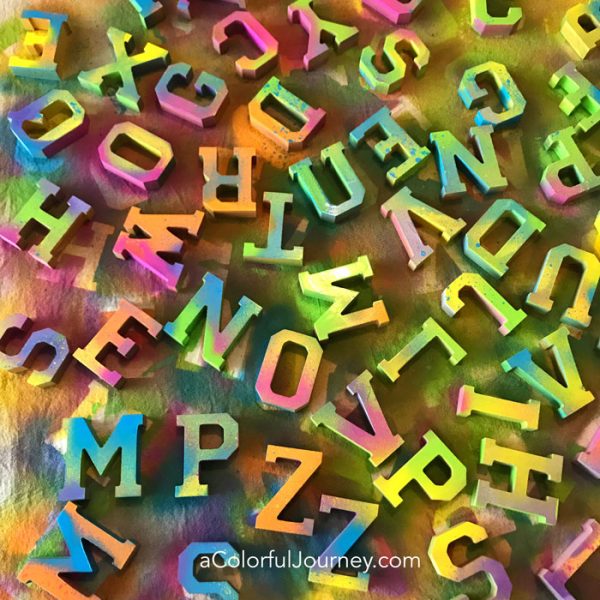 The tarp that was protecting the table was an unexpected bonus.  As a side note, now you know what type of play inspired my Alpha jumble stencil.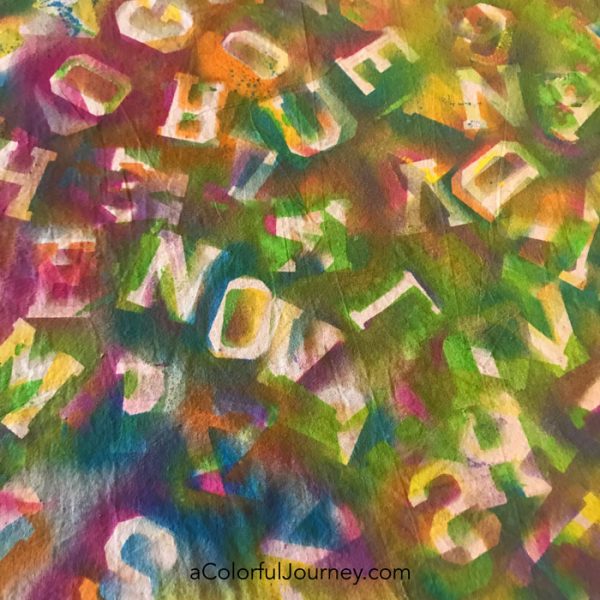 Here are all the letters, colorful and ready to spell words on the shelf in my studio.  What word or name will be next?  Be subscribed to my Youtube channel and find out in my next video!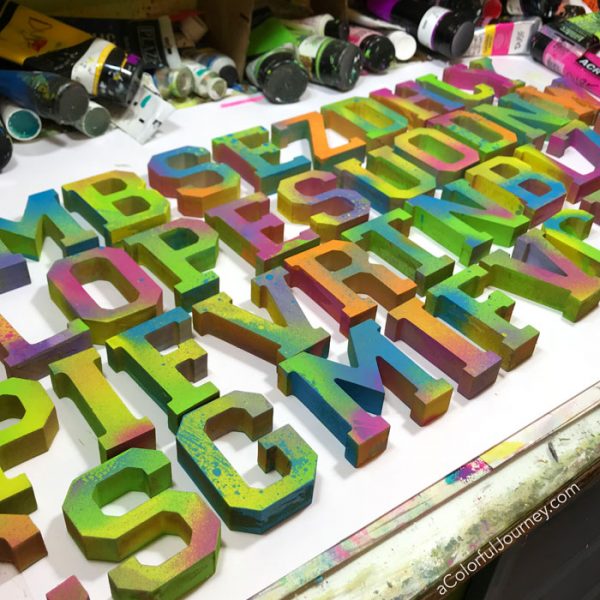 Here are the supplies used. Some of these links are affiliate links which means I get a small percentage. It doesn't cost you anything extra and it helps keep the free tutorials coming!