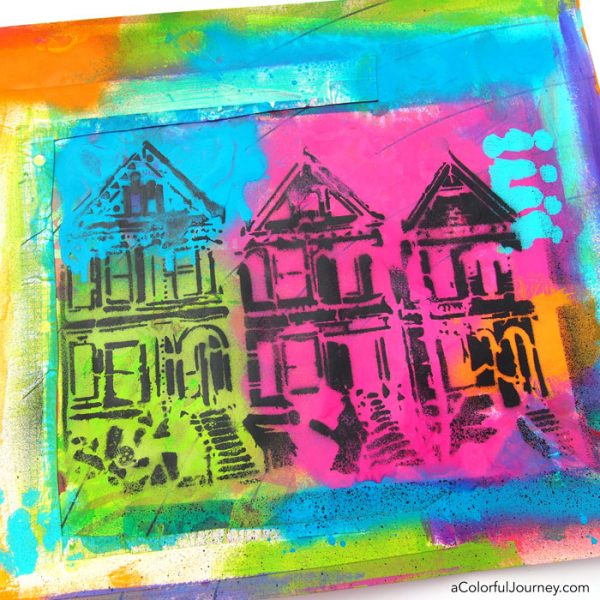 There are 3 reasons why Liquitex spray paints have become my favorite, especially with stencils.
#1 They consistently have the colors I adore, instead of them being seasonal.  Once I fall in love with a color, I want to know I can get more of it.  Otherwise my inner hoarder goes in overdrive worrying that I might never ever find that color again. Yes, that is the stuff of my nightmares.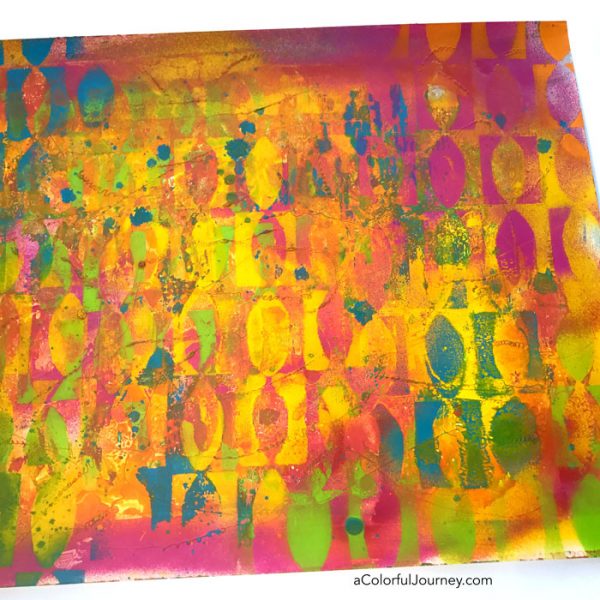 #2 It is low odor. Not no odor but significantly less than the oil based spray paints. I do the actual spraying outside, but when I bring the papers or canvases inside, I don't want to smell the paint for days and days, like I do with oil based spray paints.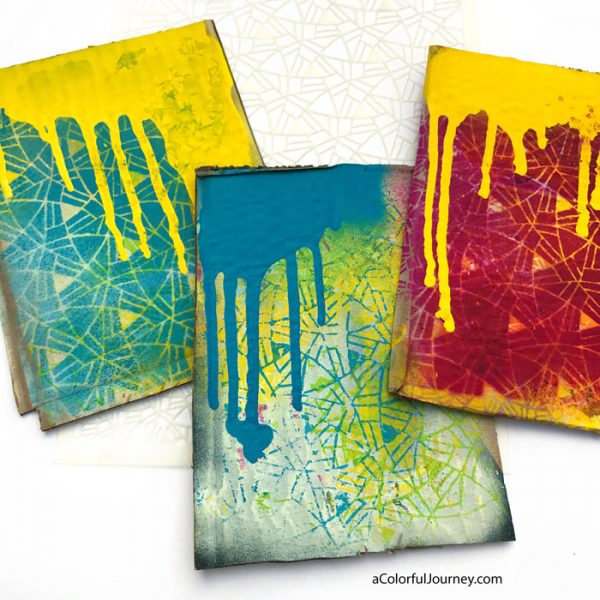 #3 It is water based, so that means water clean up, unlike oil based spray paints.  Yes, I'm talking clean up. I only clean when I have to, like when I am doing a lot of spray painting with stencils.
When using oil based spray paints, after a play session, the paint builds up noticeably on stencils and since it is oil, that means water won't clean it off.  I probably could use turpentine to clean it, but dang, that stuff stinks and is tricky to dispose of when finished.  It's just more toxic than what I want around me.
With the Liquitex spray paints, when I'm finished using the stencil, if I drop it into a tray of water, it will clean up. I do need to remember to get the stencil into the water as soon as I'm finished if I want an easier clean up but why wouldn't I want easier clean up!
The color, the clean up and the low odor are the 3 big reasons why I use Liquitex Spray Paints!
Here are the supplies I used. Some of these links are affiliate links which means I get a small percentage. It doesn't cost you anything extra and it helps keep the free tutorials coming!