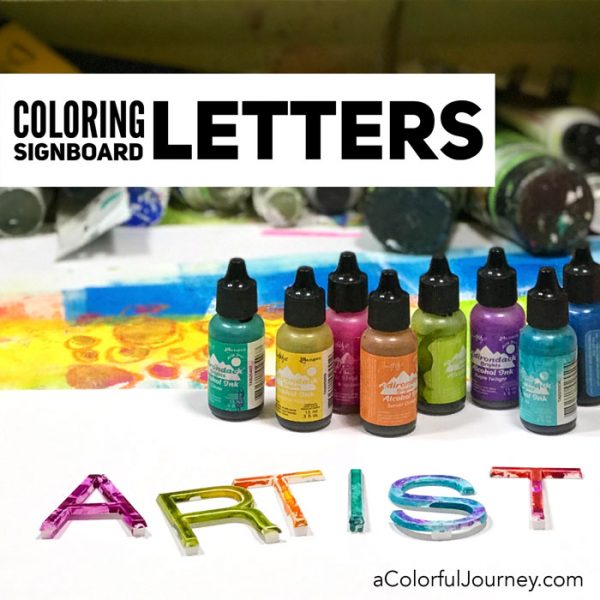 Have you seen those letter boards or sign boards with the white plastic letters?  They are a quick way to put a quote on the wall but there is a huge problem.  The letters are all white.  I had to do something about that. There needed to be some color.
Watch Coloring Plastic Letters for Felt Letter Boards with Alcohol Inks on YouTube.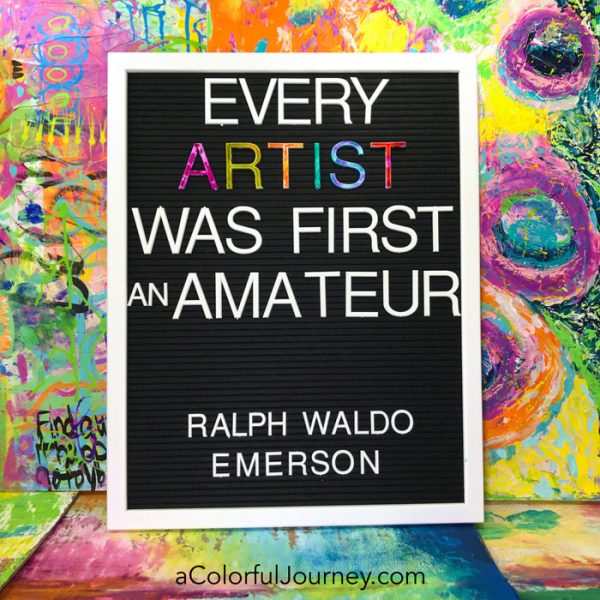 Why did I choose this quote for the felt letter board? It was a conversation happening in the Facebook group.  A brave woman started the conversation by sharing she was feeling a little intimidated by how great everyone else's stuff looked when she compared it to hers.  Haven't we all felt that way?
This is a smart and logical woman so she knew that what we see on social media is everyone's highlight reel, the best stuff. Rarely do people share something ugly that they've made or that they aren't happy with.
But the great part of this Facbook group is that there are plenty who have come forward and supported her. We are all in different parts of our creative journeys but everyone has been beginner.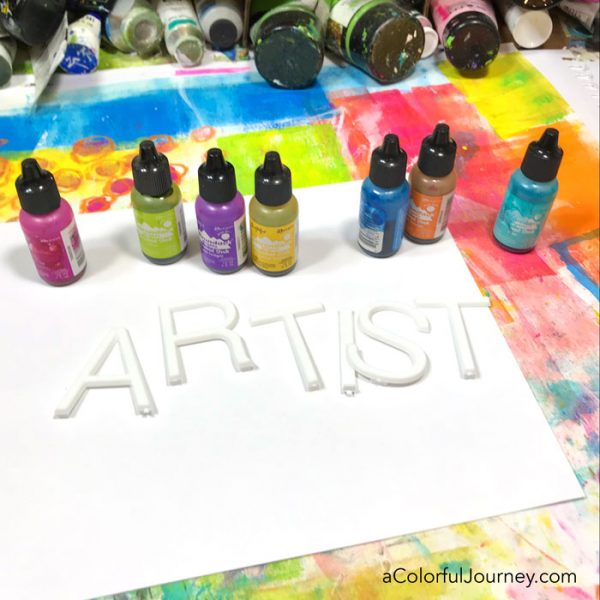 O.O.P.S.   The inks would have gone more evenly if I had take a split second to just wipe them off with rubbing alcohol to remove any finger oils or residue. But that is just an Outstanding Opportunity Presenting Suddenly, and not the only one today.
When working with alcohol inks, it is wise to wear gloves.  This ink stains fingers quickly.  Since I was working with so many colors, that led colors accidentally mingling together.  O.O.P.S. again but I am so glad that happened! Now I have a mottled, multi color look on each letter.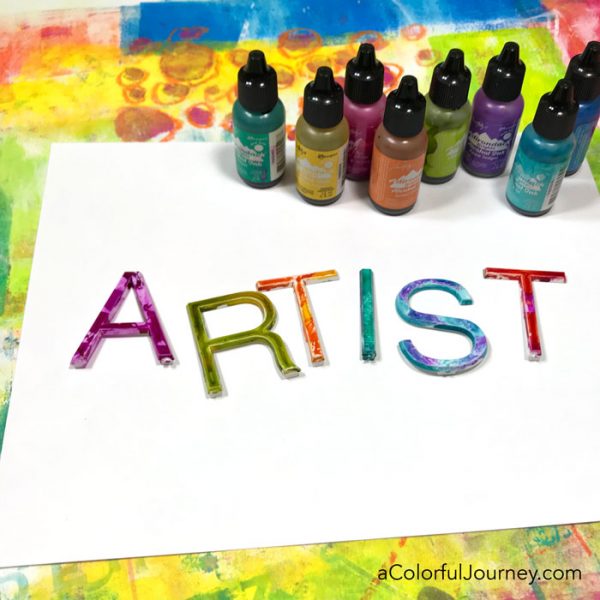 Here are the supplies used. Some of these links are affiliate links which means I get a small percentage. It doesn't cost you anything extra and it helps keep the free tutorials coming!
This signboard was gift, so I have no idea where this exact one was purchased but here's a link to similar ones.