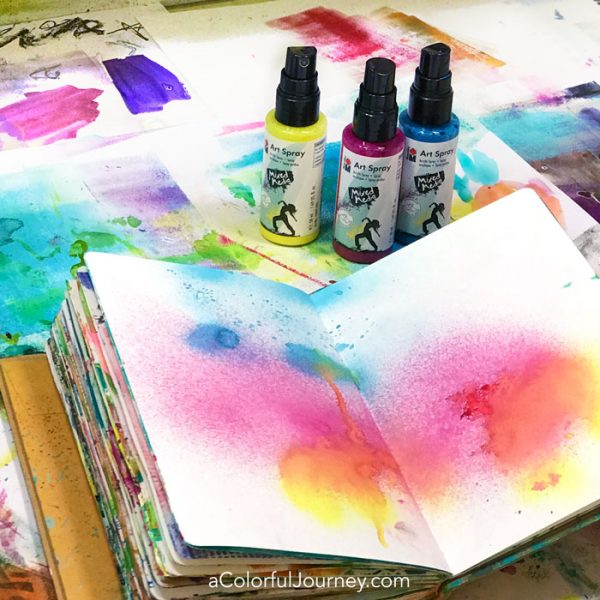 Ever had a bottle of spray ink clog?  It happens to me all the time, with any brand. I had assumed it was just the way the world was until I talked to the good people at Marabu.  They rocked my world with one simple way to keep spray ink nozzles in good working order.
Using the Trio of Thorns stencil, I created a piece of colorful collage paper that will be used on an upcoming art journal page.  Hint, be sure to be subscribed so you know when it comes out.  The paper, which is very thin, makes it ideal for a collage paper because gluing it down will be a breeze.
Where did I get this ideal paper? It's the insert from a recent prescription for Tamiflu.  Thankfully, this stuff has helped me almost get over what was making me sound like Wolfman Jack last week.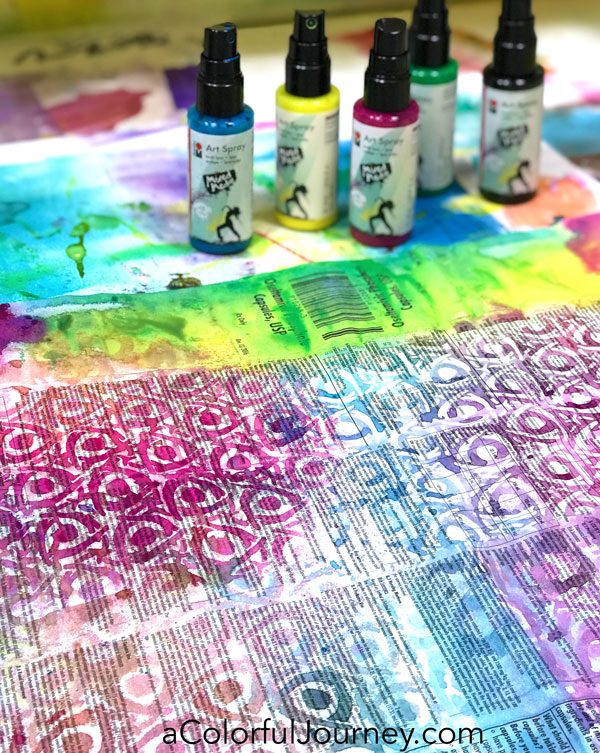 How to keep spray ink from clogging
When you're all finished using the spray ink for the day, turn it upside down and give it a couple of pumps until nothing comes out.   I like to use every drop of color, so the cleaning created the start of a future art journal page.
This made perfect sense to me when Celia at Marabu said it.  After all, this is what I do for spray paints, why not spray inks.  Thank you Marabu for giving me the best advice I have ever heard about spray inks!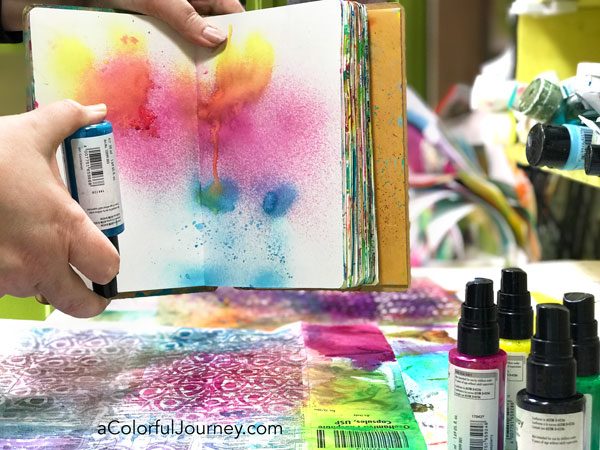 Here are the supplies used. Some of these links are affiliate links which means I get a small percentage. It doesn't cost you anything extra and it helps keep the free tutorials coming!