Why do air bubbles happen to most gel plates? Because air gets trapped between a layer, like a plastic protector, and the plate. It can leave little indentations in the plate. Does this "ruin" the plate? Nope. This happens to most gel plates and in this video, I'm sharing what works for me to and my Gel Press plates to keep the bubbles from showing up in prints and also how to remove them from the plate.
***The links on this page are affiliate links and I receive a small percentage. It doesn't cost you anything extra and helps keep all the free tutorials and videos coming! Thank you for your support***
I've stored my plates stacked in the plastic protectors for years and never had an issue with air bubbles. I would get some but they'd be small and not show up in the prints. But this year, it was Bubble-palooza on my stack of plates.
What is the best way to store your plate? Well, there is no world wide consensus about that. What I've tried and what I've learned I've put into another video all about storing a gel plate to help you as you decide on the best way for you to store yours.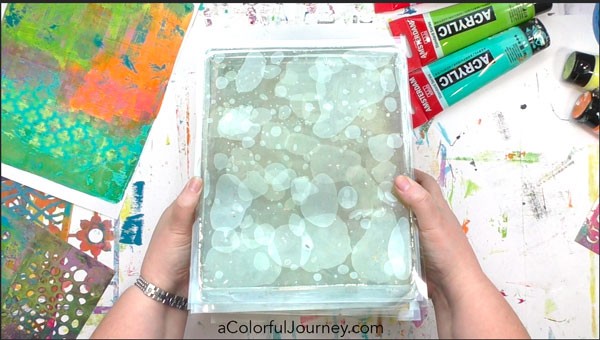 Why did it happen now? My theory is it had to do with heat. My old studio was in a basement, so it was always cool there. My new studio is on the second floor and this summer, the storage closet got really hot. I suspect the heat made the air expand and create great big air bubbles. These were so big they were showing up in my prints.
There are two ways to fix this. The first is by using a thick paint and firm pressure when you take a pull. In the video, you'll see how that makes a big difference. The paint I'm using is Amsterdam.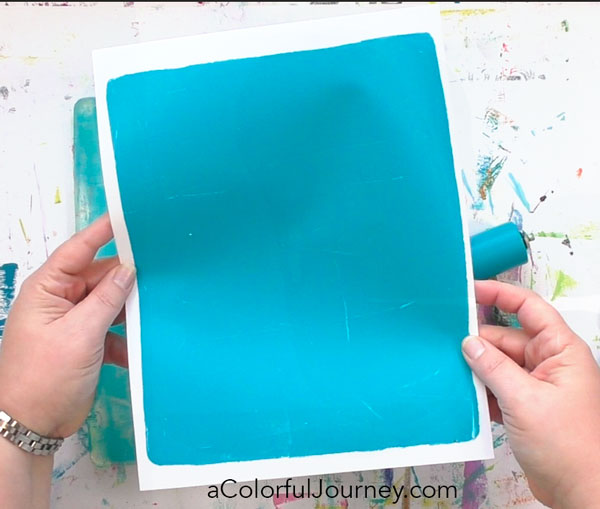 The other way is by cleaning the plate thoroughly and then putting a piece of cardstock on the plate overnight. This will pull out the indentations from the air bubbles. This the gist of it and the video goes into more depth about the process.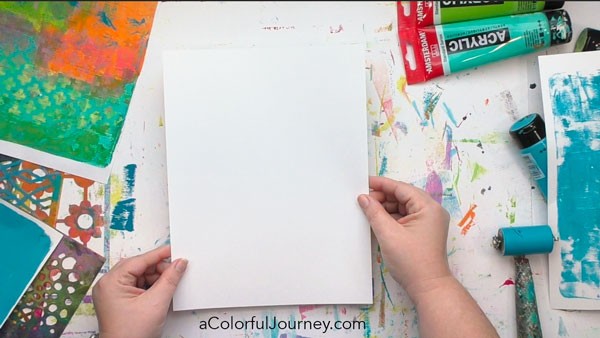 If you've found it helpful to understand the why of what's happening with air bubbles, then I bet you'll enjoy my gel printing workshops too. You can check out the current ones on my workshop page.