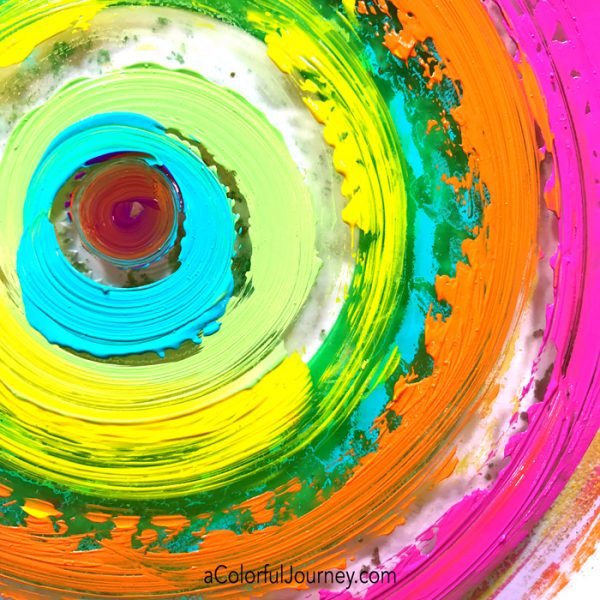 Since I don't get to see rainbows in the sky that often, I am always happy to make them in the studio. Warning: this is a colorfully hypnotic way to spend an afternoon watching the rainbow spin round and round on the Gel Press plate!  And yes, I most definitely loved Spin Art as a kid…and still do!
Watch Spinning Rainbows on the Gel Plate on YouTube.
New to gel printing?  I've got a getting started tutorial and downloadable guide here.
Start with a palette with piles of paint and a brush for each color.  Why piles?  Because I like to make a lot of prints with juicy color.  Do you have to use this much paint? Absolutely not, paint just makes me so happy I can't help myself.
Put a round gel plate on a cake spinner.  As you spin the cake spinner round and round, add the colors one at a time.  It is wonderfully hypnotic to see the rainbow spin round and round!
Obviously, once a cake spinner has been used with paint, it isn't food safe any more.  Since I don't bake cakes often, this was a no brainer for me to steal this from the kitchen for some play.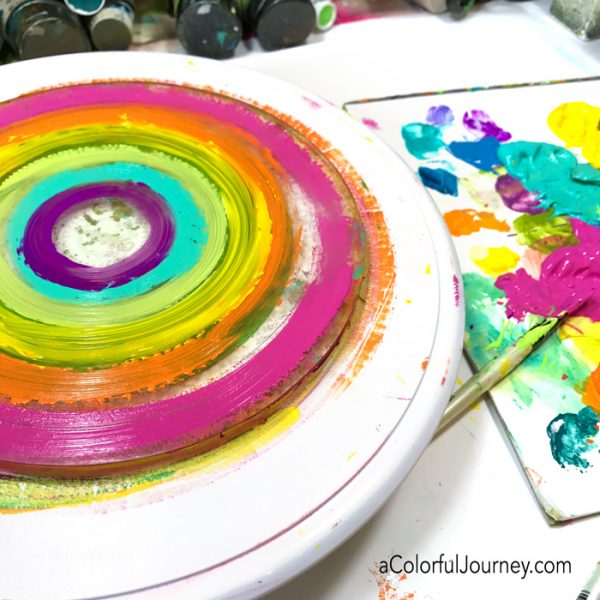 To make a rainbow print, simply put your paper on only half of the circle.  Then take another piece of paper to capture the other rainbow on the plate the same way.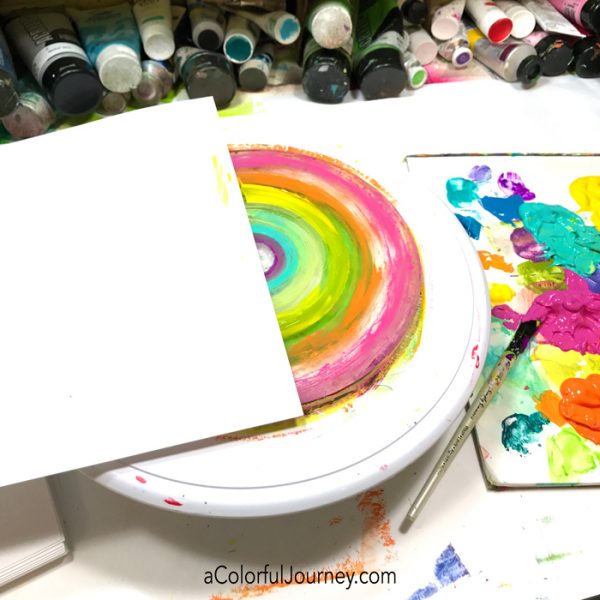 All this play reminded me of one of my favorite rainbow quotes of all time, "Try to be a rainbow in someone's cloud," by Maya Angelou.  Now I'm heading back to the studio to make more rainbows for my art journals and maybe I'll even do this with a smaller gel plate for a card!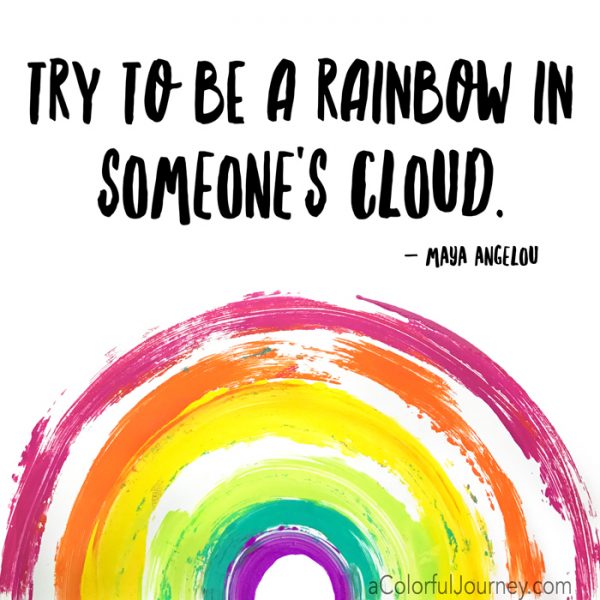 Here are the supplies I used. Some of these links are affiliate links which means I get a small percentage. It doesn't cost you anything extra and it helps keep the free tutorials coming!