All around you are amazing patterns for you to use on your gel plate! In this video, I'm using three different found patterns and my favorite by far is the ping pong ball!
When I'm using pattern tools on the gel plate, there are three key factors that I pay attention to. These factors guide my decision making process.
In Playing with Found Patterns, my newest online workshop, you'll go deep into these factors so you fully understand them. And most importantly, easily apply them when you're printing.
Registration is now open, so if you're interested in knowing more, check out all the details here.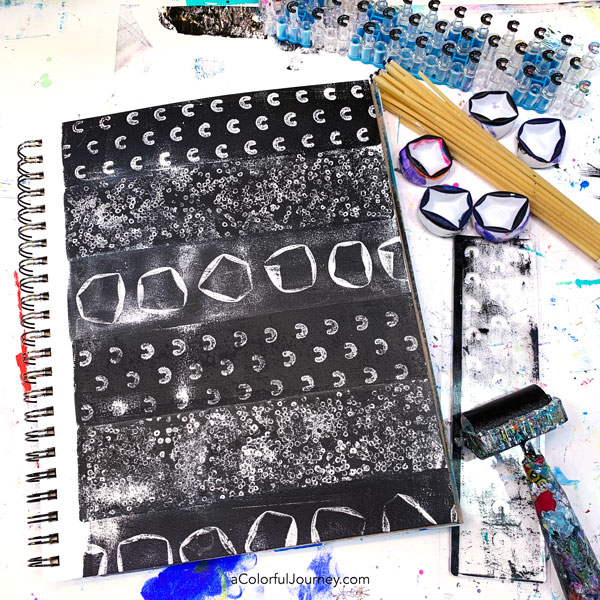 Take a look around you, I bet there are patterns all around for you to explore and use on your gel plate! You might find spaghetti you've spilled on the floor, an old kids toy, or cheap ping pong balls. And everything you find can make prints on a gel plate!
Here are the supplies used. Some of these links are affiliate links which means I get a small percentage. For example, I'm an Amazon Associate & I earn from qualifying purchases. It doesn't cost you anything extra and you get a really good feeling knowing that you are helping keep the free tutorials coming!