I ran out of Scotch tape while wrapping gifts. O.O.P.S.! It was an Outstanding Opportunity Presenting Suddenly so instead of running out to the store, I did something else. I gel printed a big piece of paper and sewed the gift into a pouch. No tape needed!
This was speedy gel printing all about just getting the white space covered with pattern and color. To make it easy I stayed with all pinks and red. And in the video, you can see it's willy nilly printing.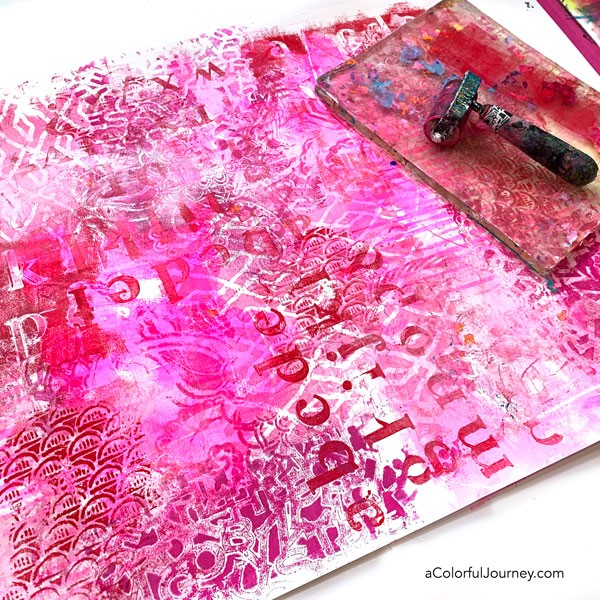 Since the paper was going to be sewn, I used a heavier weight paper. It comes in a pad of 18×24 size pages. If you don't have this, a great substitute is a paper grocery or shopping bag.
Sew up 3 sides, then insert your gift and sew up the last side. Add a bit of ribbon and a gift tag and you've got a wrapped gift ready to go!
If your gifts are smaller, then you can use smaller papers. Since I was putting these in a box and shipping them, I needed them to be sturdier. If you're handing someone a gift, you might be able to use a thinner weight paper and have it work just great.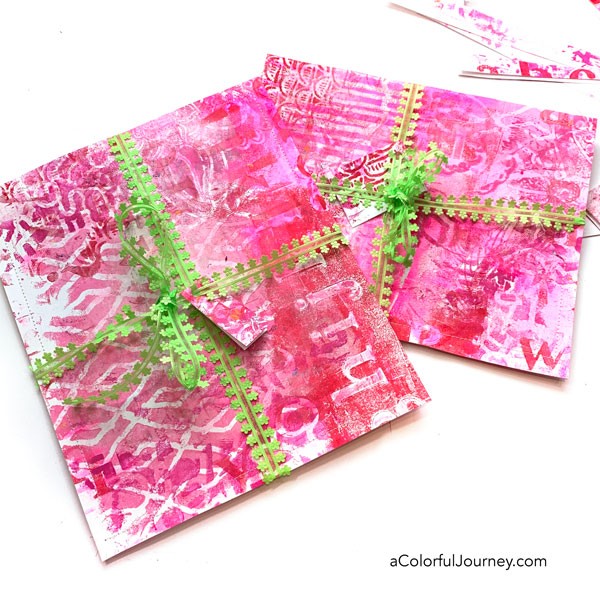 Wish me luck that the line to ship is short and sweet! Hope you have a relaxing and as peaceful as possible holiday!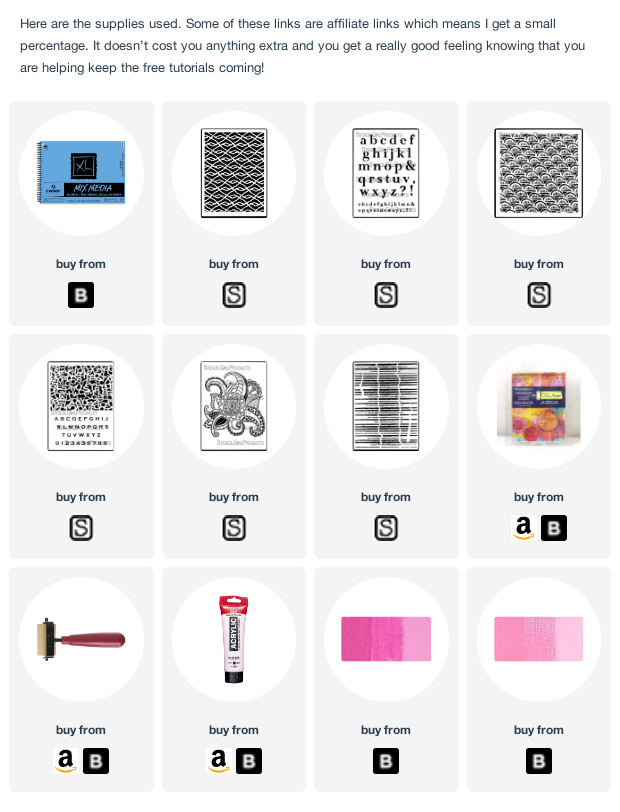 The neon pink and Cadmium red medium were from Plaza Art.