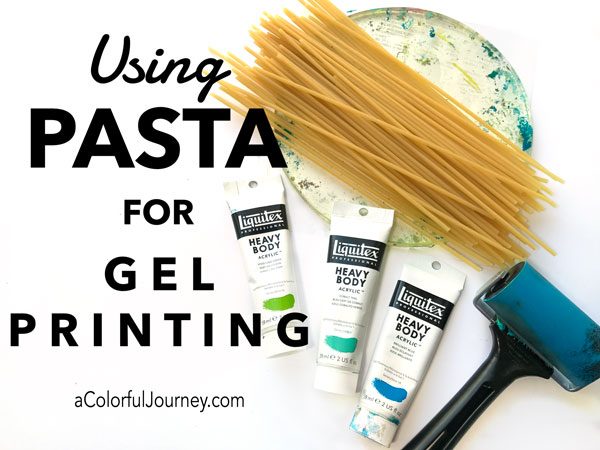 Going to the grocery store isn't just for cooking, it is for gel printing too!  Bucatini, a pasta that is part spaghetti and part drinking straw, makes the most wonderful textures on a Gel Press printing plate.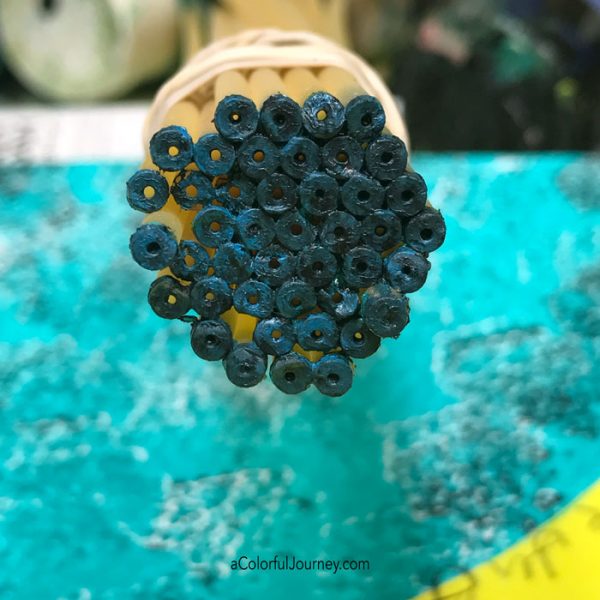 Watch Using Pasta for Gel Printing on YouTube.  If you're new to gel printing, there's a getting started video and printable guide for you here.
This technique can be used on any size plate with any acrylic paints.  The circle was calling to me, so that is what I used for this play.  Naturally, if you use pasta with paint, it is no longer safe to eat.  You probably knew that, but just in case my husband is reading this…I want be sure he doesn't cook up some rainbow pasta.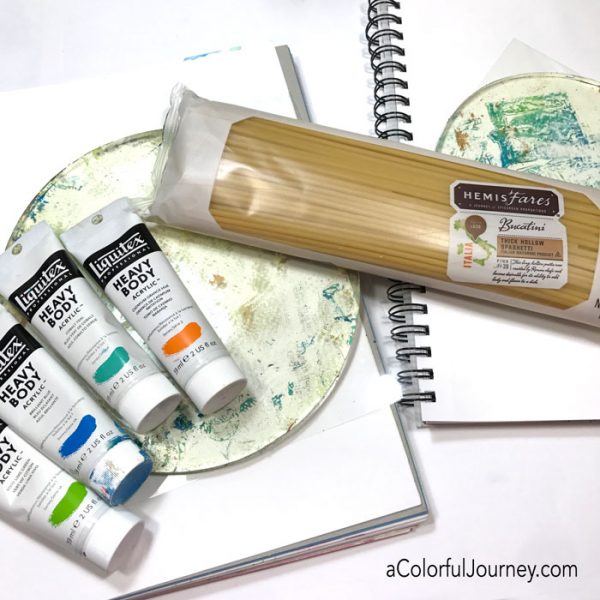 Make the bundle of pasta and then start bouncing on the plate.  Not only is it fun for it to bounce on the gel plate, but it gives a very crisp impression of these itty bitty circles.  When I pounce it, or push it down on the plate, the impressions aren't quite a crisp for me so I prefer the bounce.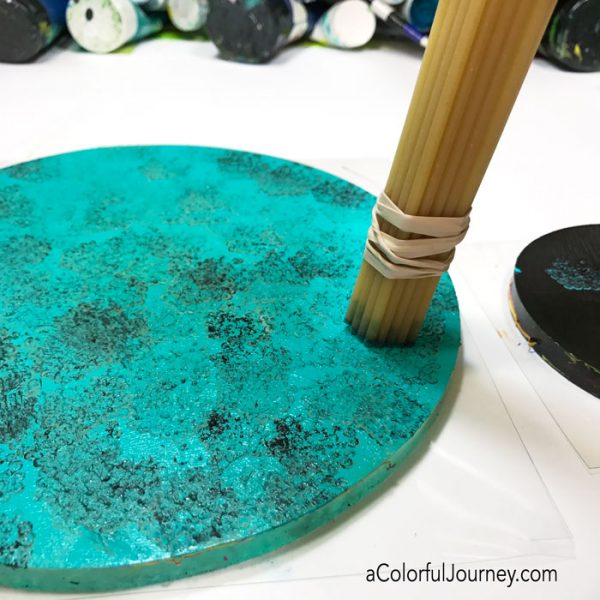 Not a drop of paint is wasted when printing.  The first prints went directly into my art journal to create the page today.  The ghost prints and clean up prints went onto another art journal page, creating a background for use on another day.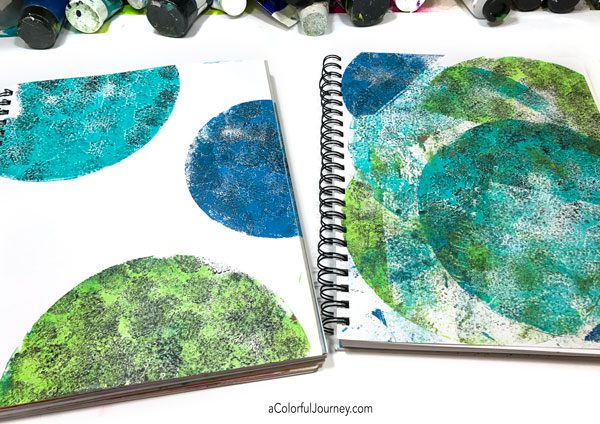 Painting the white space precisely and staying neatly around the curves of the circles is usually a challenge for me to free hand but not today.  Why?  By putting the gel plates back down on the page, they acted as masks so I could paint right up to the line.  Just be sure you have them lined up right over where you printed.  In the video, you can see my little OOPSie on that.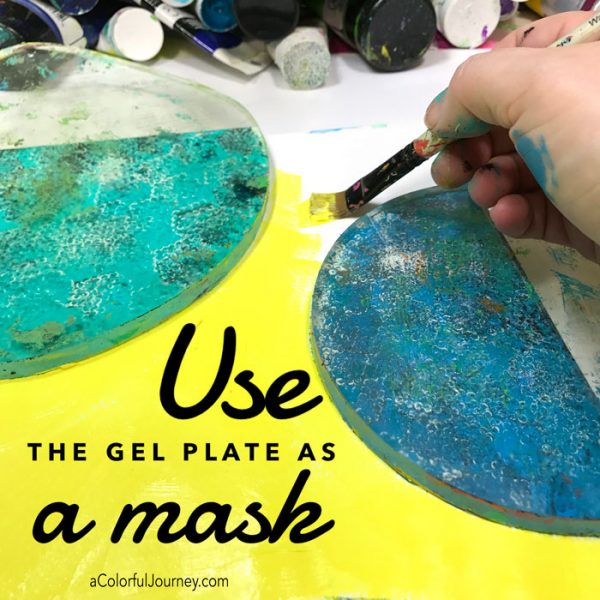 The final touch was the hardest part for me. Not the writing, but the waiting.  I could only hold myself back so long before my impatience took control and I started adding some journaling.  Since the paint was still damp, a pen would have been ruined, so I grabbed a Scribble Stick.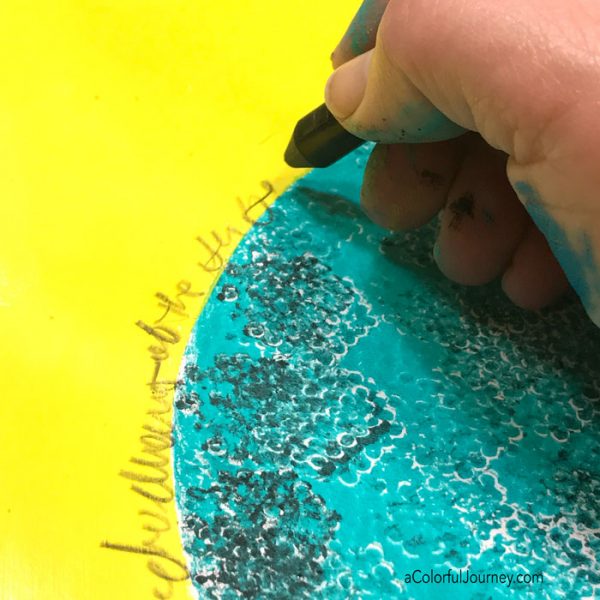 Next time you are at the grocery, stop by the pasta aisle and see what fun textures you find to use on a Gel Press plate!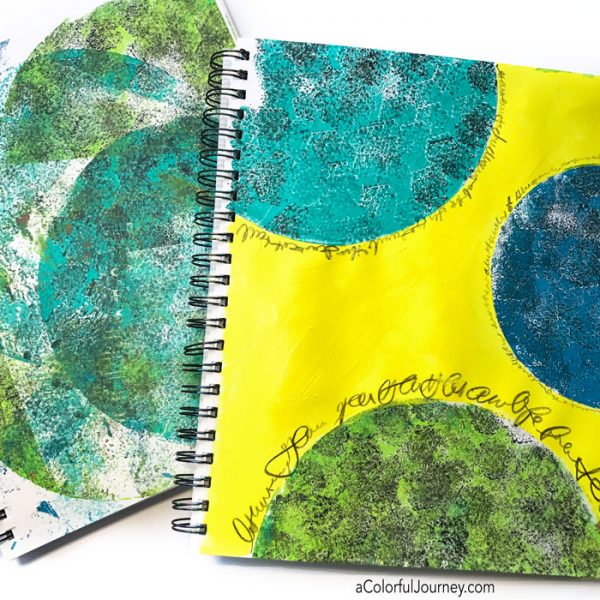 Here are the supplies I used. Some of these links are affiliate links which means I get a small percentage. It doesn't cost you anything extra and it helps keep the free tutorials coming!