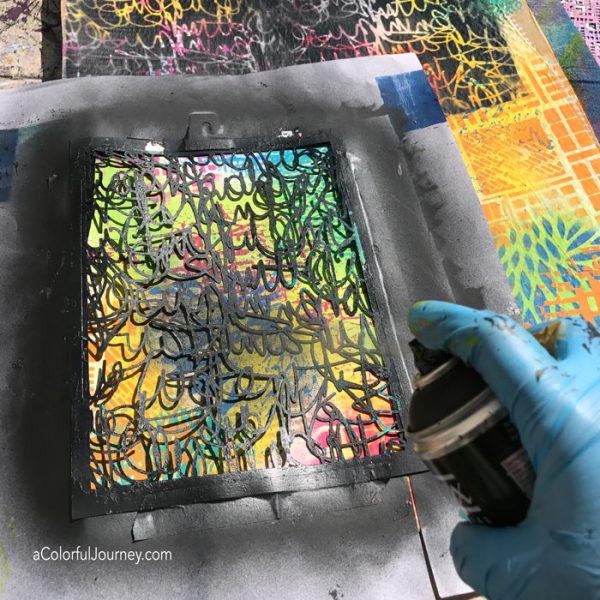 The joy of going to IKEA for me is the packaging, giant pieces of cardboard.   It becomes a ridiculously long surface to art on and because it is so big, I need a way to do it quickly.  After all, patience is not one of my virtues yet.  Out come the spray paints!
Watch Spray painting with a stencil and creating an overspray mask on YouTube.
No rhyme or reason to this as the colors and patterns were haphazardly placed all around using StencilGirl stencils and spray paints.  Instant gratification!
When I use stencils with spray paints, I prefer the water based spray paints, like the ones by Liquitex, not only because they are low odor but make clean up a breeze.  Of course, make sure you are in a well ventilated area and wear the necessary safety gear.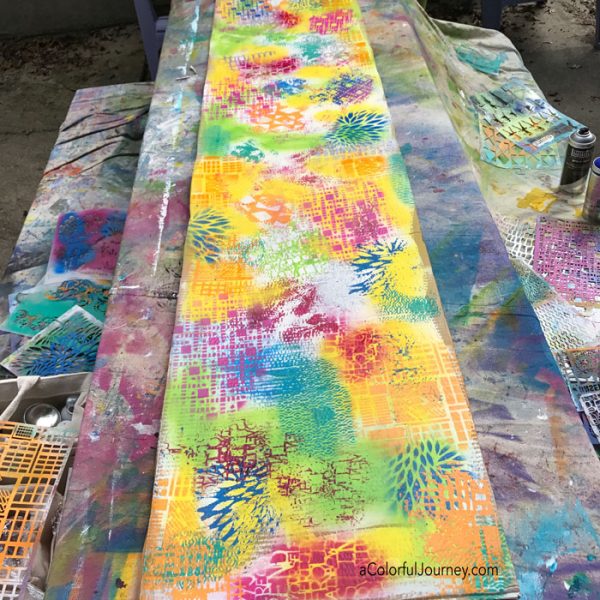 All that color and pattern was about to become the background thanks to using my Scribble Scratch stencil as a mask with black spray paint.  In the video, I'm sharing how to easily make the over spray guard around it so that the paint only goes over the stenciled area and not spill over the edges.
Plus, at the end of the video, you see what happens when the can runs out of spray paint, OOPS and why I didn't get as crisp of a pattern for that last one.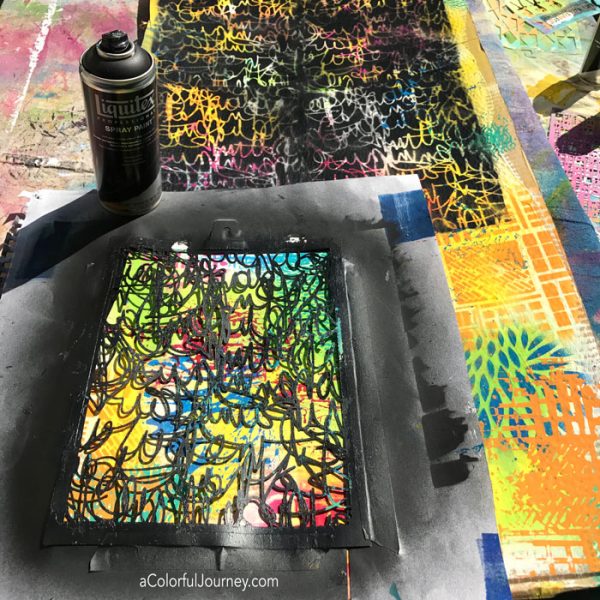 With all the spray paint I was using, there had to be a way to clean the stencil off as I went.  Otherwise, it would have been dripping with paint.  Just plopping the stencil, wet side down, on the scrap cardboard let me remove the excess color and create a secondary print.  That monochromatic cardboard unexpectedly stole my heart.
Does that ever happen to you when the clean up page becomes as wonderful as the piece you were making?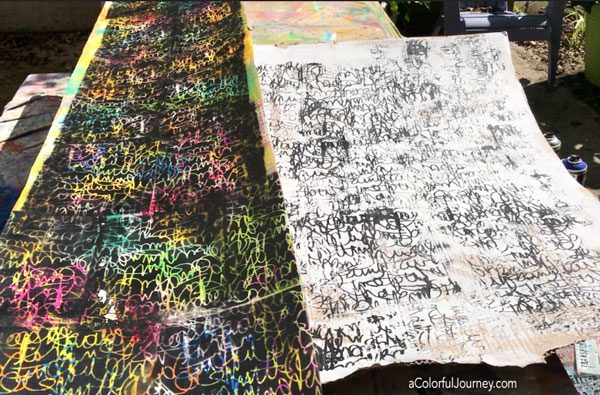 Here are the supplies I used. Some of these links are affiliate links which means I get a small percentage. It doesn't cost you anything extra and you are helping me keep this blog and my videos ad free! Thank you- I don't like ads any more than you do!