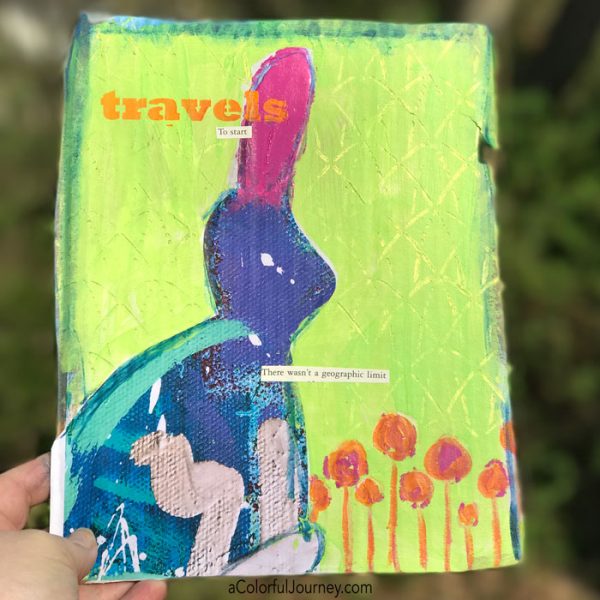 What do I do when I want to play but a blank page doesn't inspire me?  I grab a Spark of Art-spiration and see where it takes me.  This Spark brought a purple bunny into the studio for another cardboard page in a Permission to Play journal.
Watch Starting an Art Journal Page with a Spark of Art-spiration on YouTube.
What is a Spark of Art-spiration and how do you get one?  They're free and are sent out with my weekly newsletters.  If you missed this one when it went out, never fear! You can get it sent to you by going here.
Yes, I want the free download!
This purple bunny, that popped out of the Spark at me didn't quite have long enough pink ears on the Spark but that wasn't a problem.  I just kept cutting into the white to create the ears.  Did the same for a tail but all that hard work just didn't fit on the page.  Okay, it wasn't really hard work.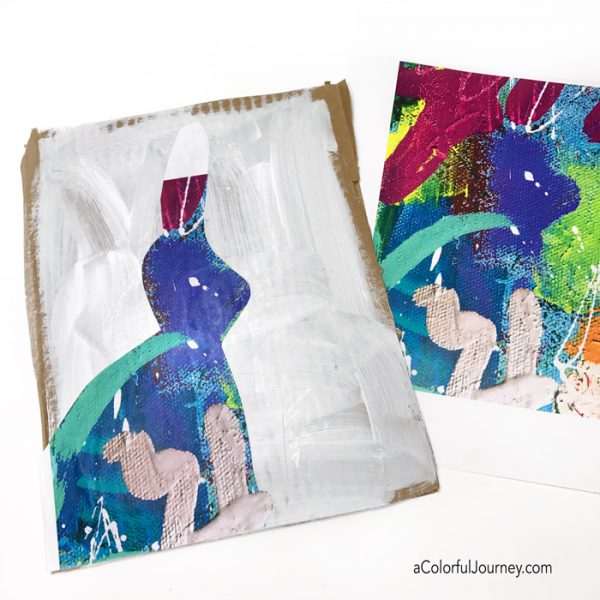 Purple bunny rabbits are very happy bunny rabbits…so that is why I did the bright green background.  Why the pink in the flowers? Because your ears should always match the flowers.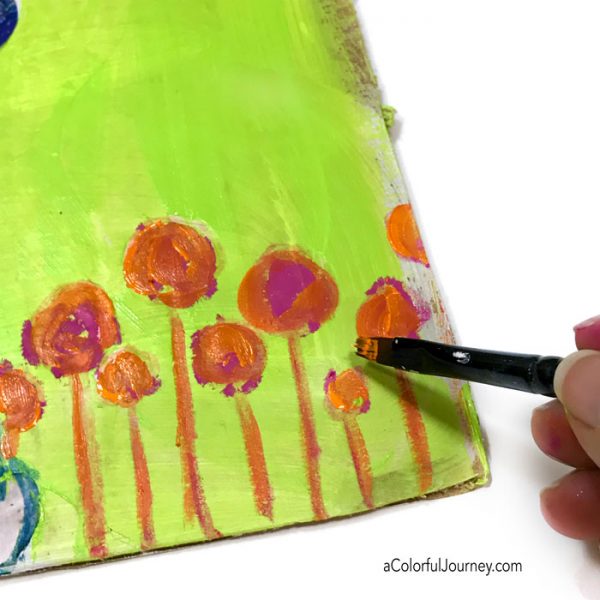 The Bunny has to have all sorts of adventures, all those eggs, all those baskets, all in one night!  So travel seemed like just the right word for this page using my Are We There Yet stencil.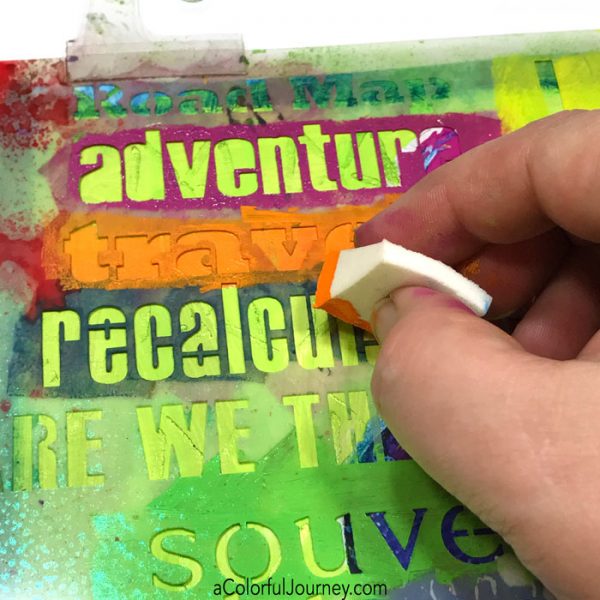 The background was the right color, but it was just too plain.  It needed just a little touch of pattern. A bit of shimmering iridescent green with Pebeo and Arched Fountains stencil to the rescue.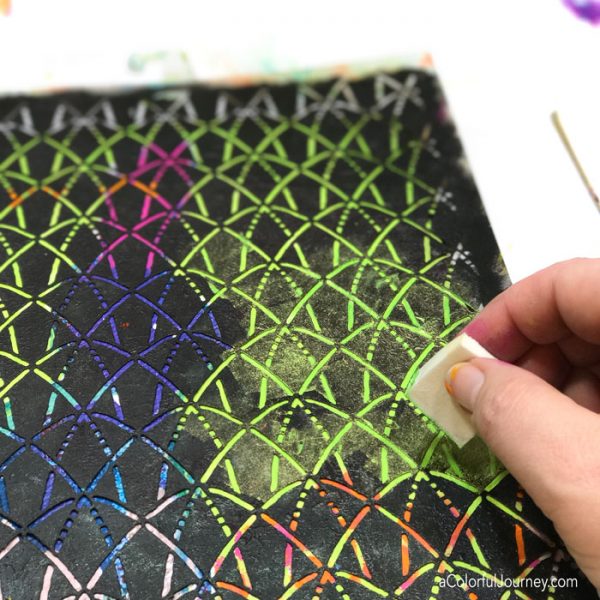 Scribble sticks provided an easy and forgiving border since they react with water.  New to Scribble Sticks?  You can see more of what they do in an earlier video here.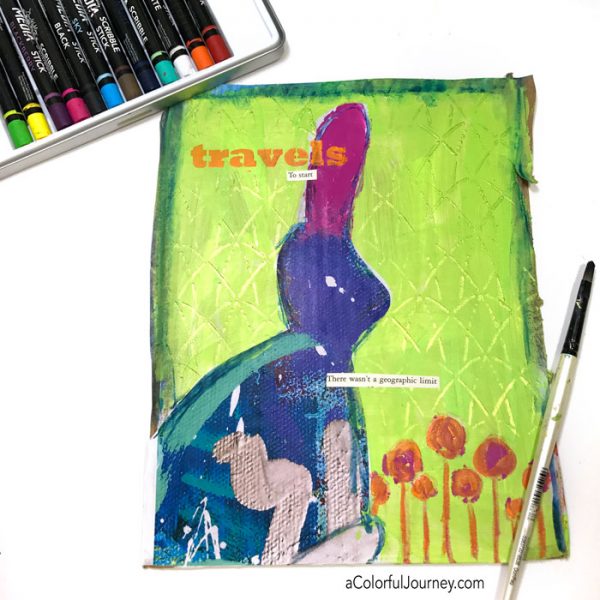 What will I do with this cardboard page? I'm going to hop to it and bind it in a Permission to Play journal. (My apologies for the pun..just couldn't resist!)
If you're new to the Permission to Play journals you can find out how to make one in my free workshop here.
Here are the supplies I used. Some of these links are affiliate links which means I get a small percentage. It doesn't cost you anything extra and it helps keep the free tutorials coming!