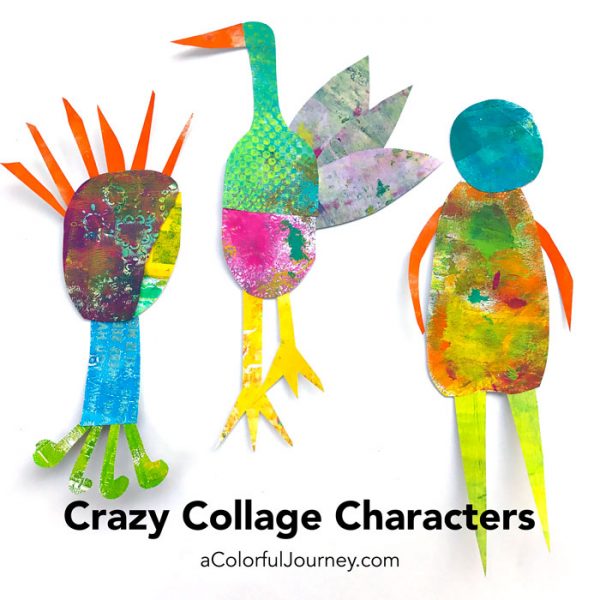 What can you do with a stack of gel press prints? Make crazy collage critters!   All you need to create these are some Gel Press prints, scissors and glue.  Roald Dahl, one of my favorite authors whose imagination knew no bounds, inspired this play.
Why do I choose gel prints for collaging? Because all the little details make every print interesting, even the ones that look basic as one large print.  Notice in the video how the patterns and details really jump out when cut up and assembled into these characters.
Watch Using gel prints to make collage critters on YouTube
If you're brand new to gel printing, I've got a getting started video and downloadable PDF for you here.
The stack I grabbed is an assortment of colors and patterns. What mattered to me was having an assortment of prints, not exactly what was on each print.  Why such a large stack?  I wanted choices for my crazy critters.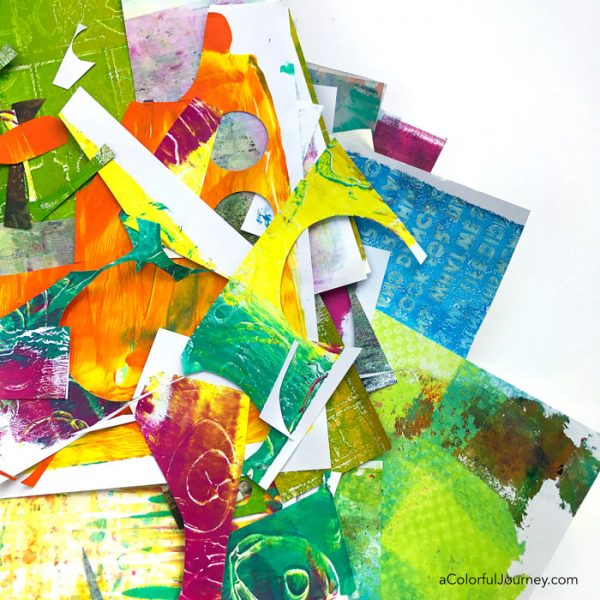 When creating these, I simply look through the prints and start with whatever shape jumps out at me. For this one, it was an oval shape that said body to me.  After finding a body…the next step was a head…blue to coordinate with the belly button of course.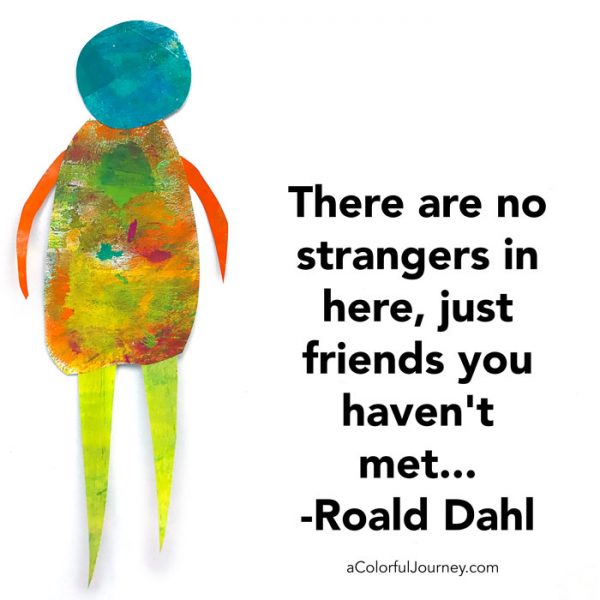 There are 4 body parts I tend to put on a critter.  Head, body, arms, and legs. These are just guidelines as this little one, a cross between Marvin the Martian and an octopus, didn't get any arms.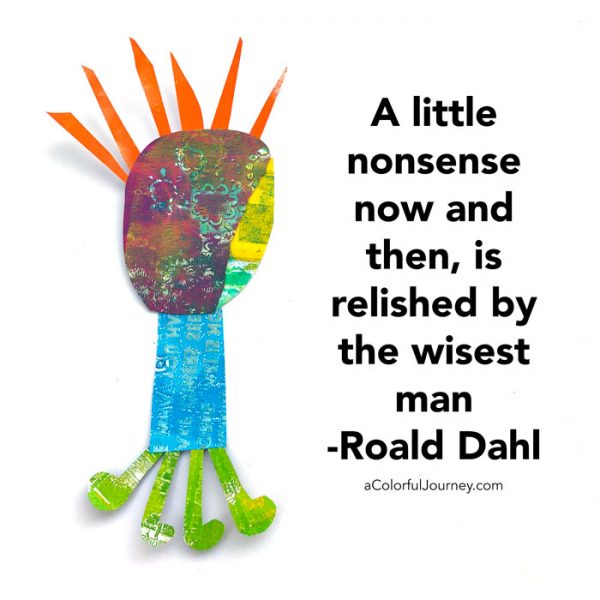 Inspiration can also come from real animals.  Oh what fun it would be to find this bird hanging out at the pond!  I was thinking cute little flying bluebird when I started cutting the shape, and then it became more duck like. To get the feathers just right, I channeled a bit of that Thanksgiving turkey making from kindergarten.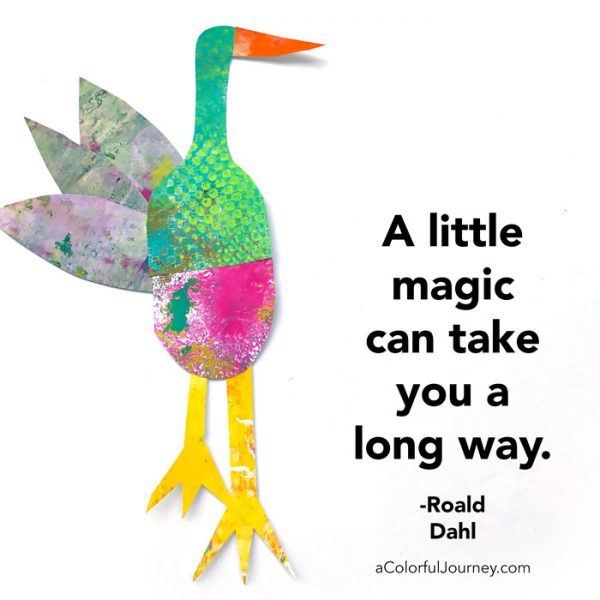 What will I do with these silly critters?  These make playful gift tags for kids and adults (they enjoy the silly too).  They might become cards or make an appearance in an art journal or perhaps they will inhabit my studio walls.