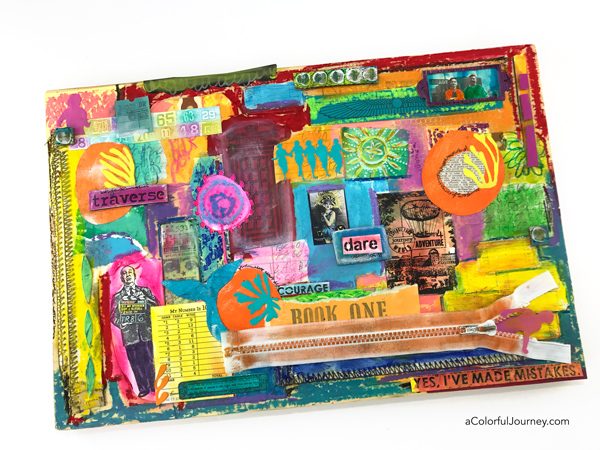 There was a stress intervention from the Muse at the request of my family. Grown up responsibilities had been getting the better of me.  As I played and added more layers to this collage, a ridiculous plot involving Alfred Hitchcock appeared.  The sillier the plot, the less stress I felt.
Watch Shaking off stress with a silly mixed media collage on Youtube.
The play began with the zipper being glued down with heavy gel medium.  Why heavy gel? Because I figured the zipper needed something strong to hold it in place.  I never guessed where this one zipper was going to take me.
The pink woman,  a flexible, dimensional collage element, was made with modeling paste and a stencil.  I used several modeling paste "decals" in this collage so how do I make these?  I share it step-by-step in my self paced workshop,  Modeling Paste Play.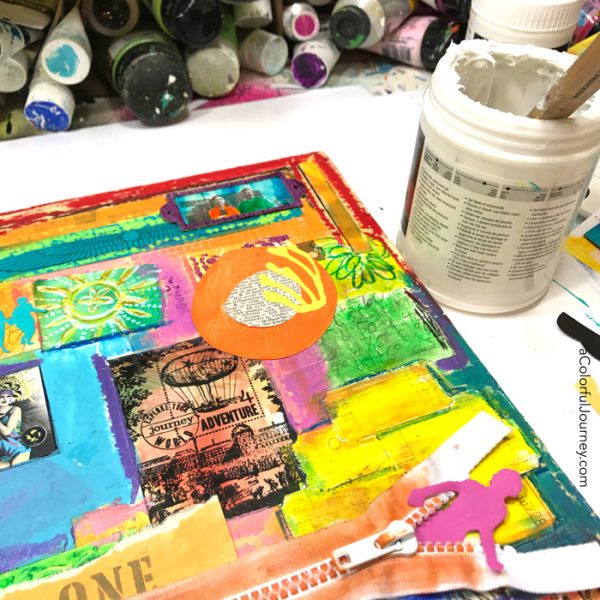 Why did I choose traverse for this collage? Because there is such a silly story traveling across this entire thing. I will admit that the story is a bit unbelievable, even by Hollywood standards.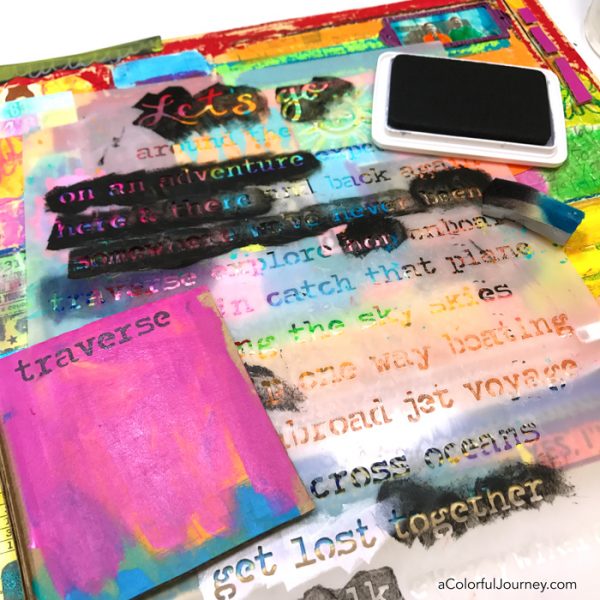 The plot of an Alfred Hitchcock movie evolved as the layers built up. It starts with a group playing bridge. This is no ordinary bridge game, this is one that requires courage.  Can you feel the suspense building?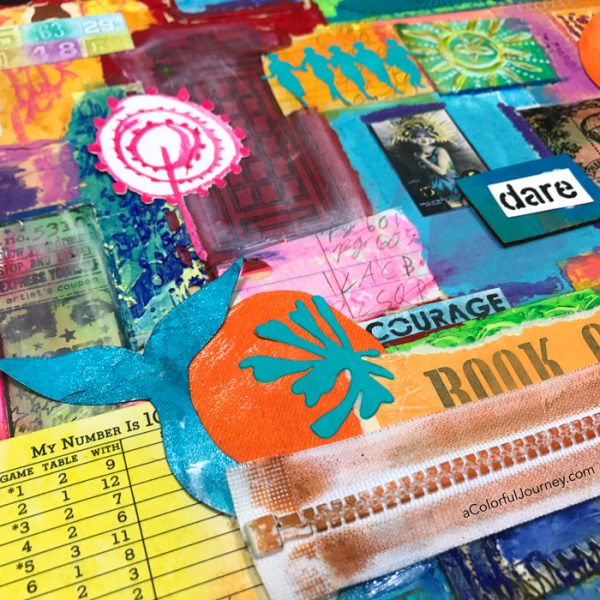 Those bridge players needed courage because the zipper monsters attacked them. How did they survive?  A heroine who saved the day!  Who? Well, she's a mermaid…and the mortal enemy of zippers.  After all have  you ever seen a mermaid with a zipper? Now you know why!
I'll admit it was not an exactly Oscar worthy plot but it did chase my stress away.  If there happens to be a Hollywood producer reading this who would like the rights to this story, I bet we can work out a deal.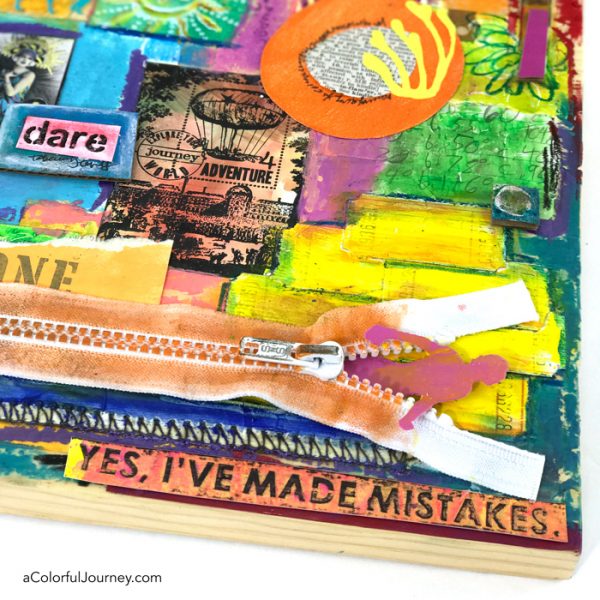 Here are the supplies I used. Some of these links are affiliate links which means I get a small percentage. It doesn't cost you anything extra and it helps keep the free tutorials coming!