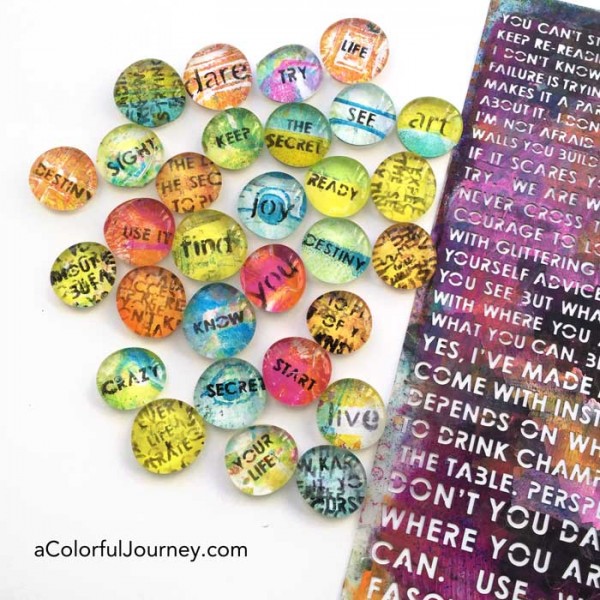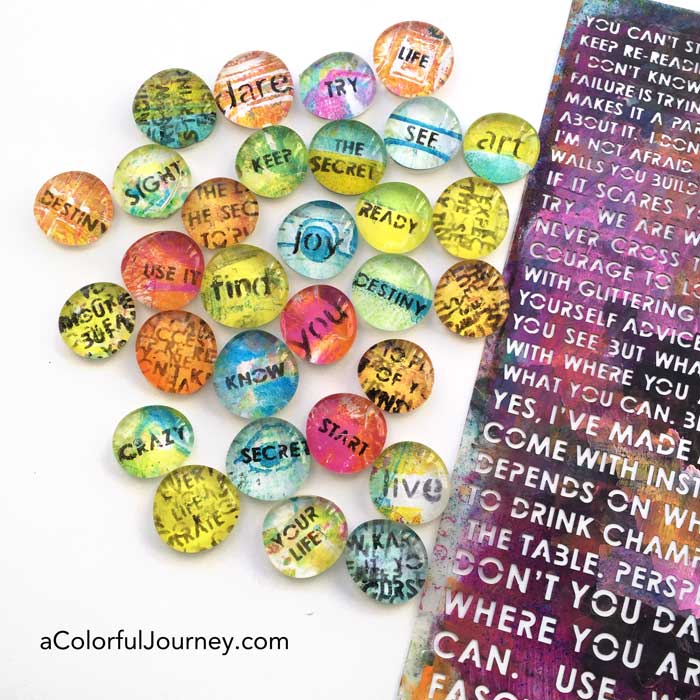 Have any art supplies that haven't been used in a while? I definitely do!  I've bought things, enjoyed them, and then somehow they just end up in the bottom of a drawer for a very long time. But not today! I'm going to use one them, glass floral marbles which have been collecting dust in a drawer for almost 10 years!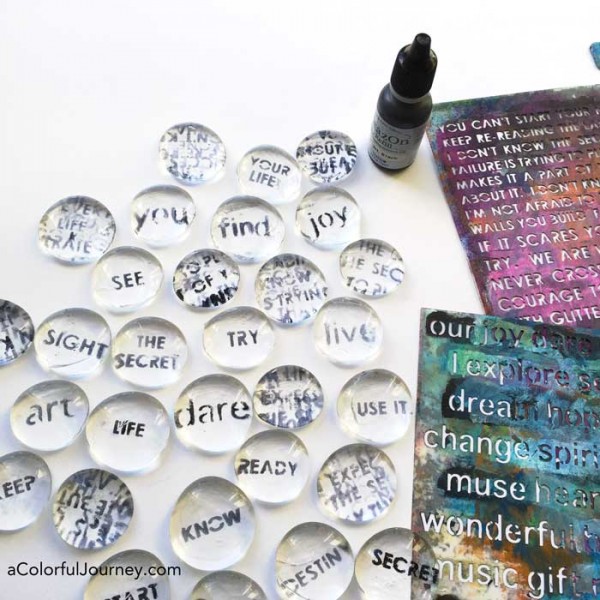 In the video, I'm sharing how I used tape to become my third hand, how easy it is to use Staz On reinkers for stenciling, and how to easily fix any stenciling Oopsies.
Wonder how I created all those colorful gel printed papers I used with the marbles? By gel printing them and you can find out more about gel printing here.
Here are the supplies I used. Some of these links are affiliate links which means I get a small percentage. It doesn't cost you anything extra and you are helping me keep this blog and my videos ad free! Thank you- I don't like ads any more than you do!

A great big congratulations to Clemencia who won January's giveaway -a $50 Dick Blick gift certificate!