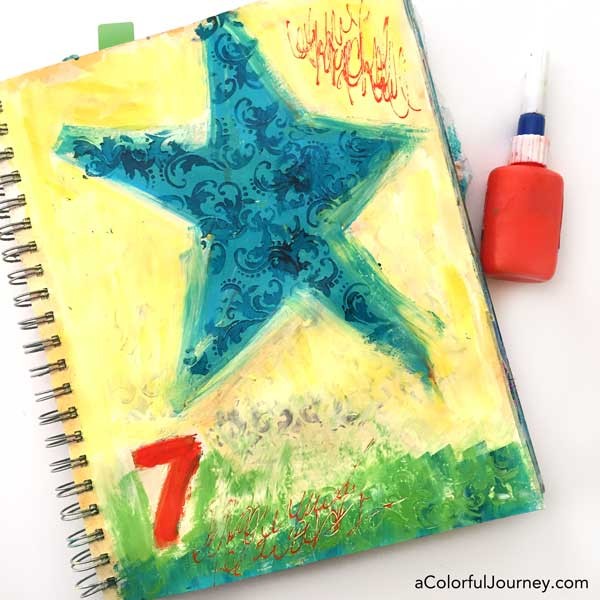 While flipping through my art journals to find a page to play with today, I landed on one that was horrifically ugly in my eyes.  I could have cringed in horror when I saw the page.  I could have ripped it out and thrown it away.  I could have hidden the journal and never looked at it again like some kind of shaming secret.
Instead, I said Oops!  The Outstanding Opportunity Presenting Suddenly was I didn't like it. I really didn't like it.  There was freedom in that because I didn't care if I ruined it!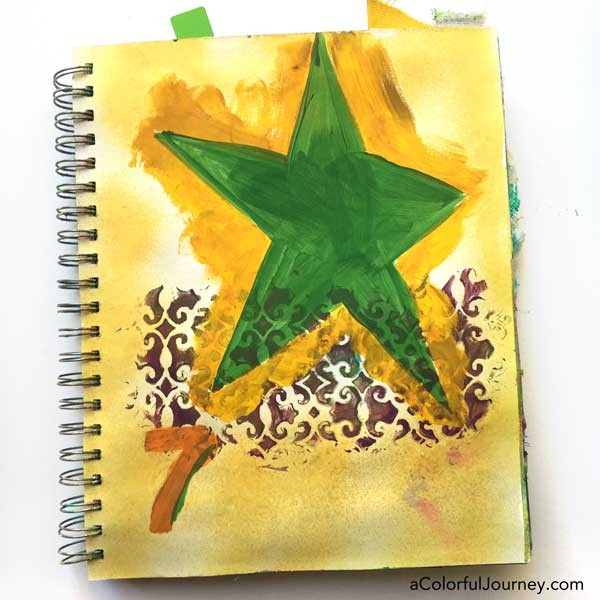 What didn't I like?  It's easier to say what I did like.  I liked the shapes of star and the number 7.  That's it.  The brown and mustard had to go!  So I updated the colors to ones that made me happier using bright yellow, teal, and orange.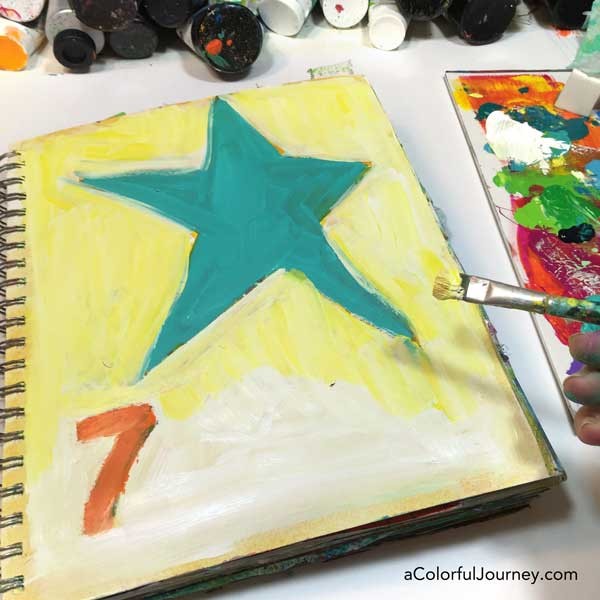 The green at the bottom was applied with the very fancy and professional tool, the baby wipe!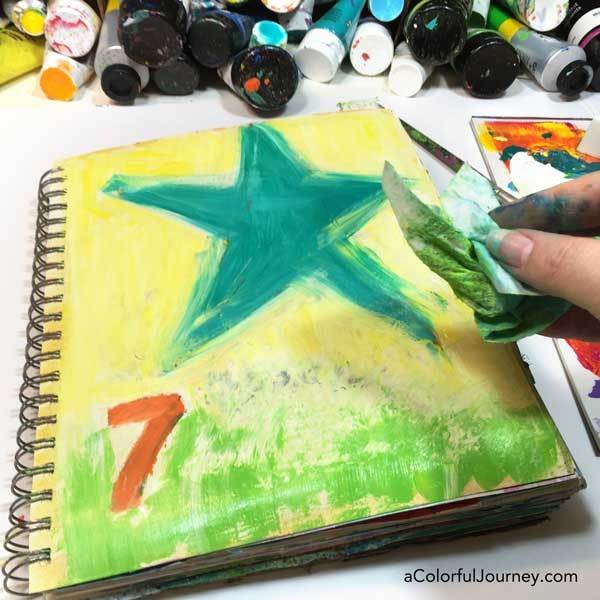 That star was a bit plain, so along came a stencil, Damask Waves by Michelle Ward.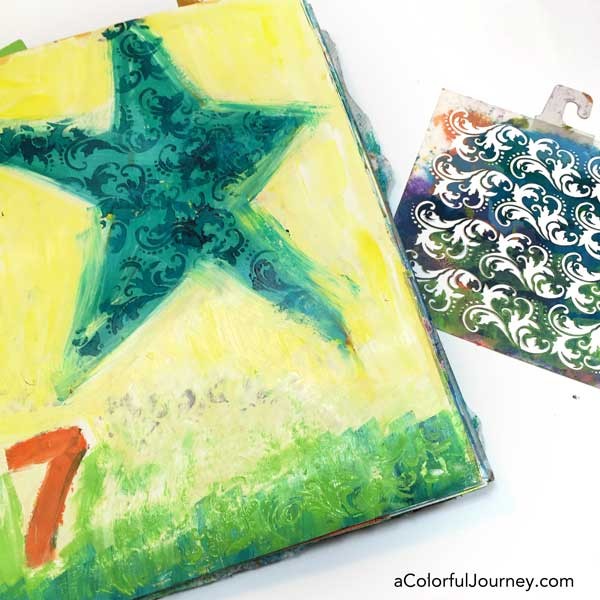 For the journaling, I grabbed a fineliner.  If you're new to fineliners, I have a video showing how they work here.
Very predictably, that 7 had me thinking about luck as I started writing.   I wrote about how lucky I am that I love mixed media.  Why lucky?  Because every mistake is not really a mistake in my art play is just an Oops, an Outstanding Opportunity Presenting Suddenly.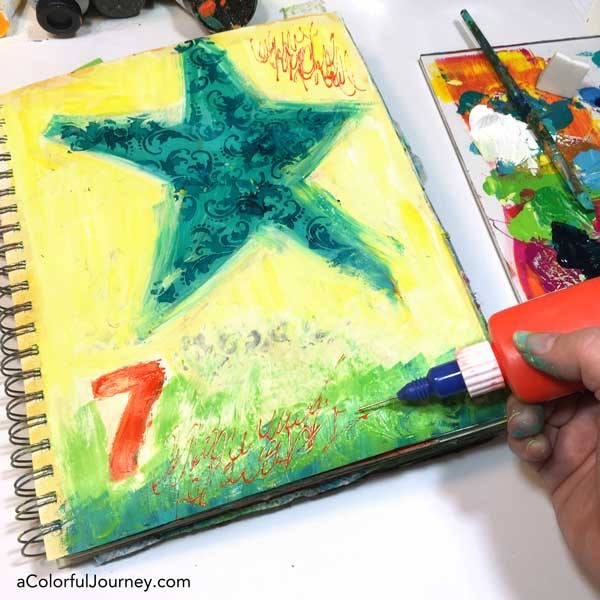 Here are the supplies I used. Some of these links are affiliate links which means I get a small percentage. It doesn't cost you anything extra and you are helping me keep this blog and my videos ad free! Thank you- I don't like ads any more than you do!