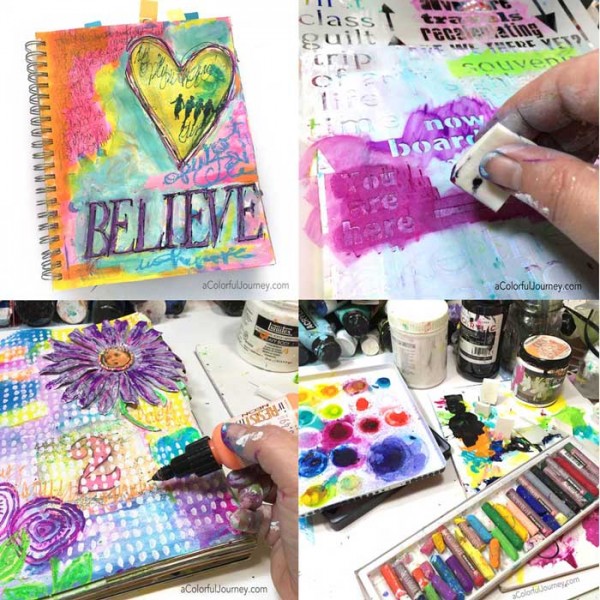 This month's Let's Play was all about do overs and permission to change your mind.  I worked on 4 art journal pages that I thought were all finished long ago, but when I flipped through the pages and saw them now, I didn't feel the same way.  So I added more to them.  The links to each project and video is down below…but before that check out this month's gift certificate winner, Annette!

Congratulations to Annette!  You've won this month's Let's Play $50 gift certificate to Michaels!  Send me an email at carolyn at acolorfuljourney dot com and I'll get your gift certificate right out to you!
This art journal page was one giant oops in the end. It started out yuck to me and by the end of the video, it was still yuck to me. That happens sometimes! You can see the video here.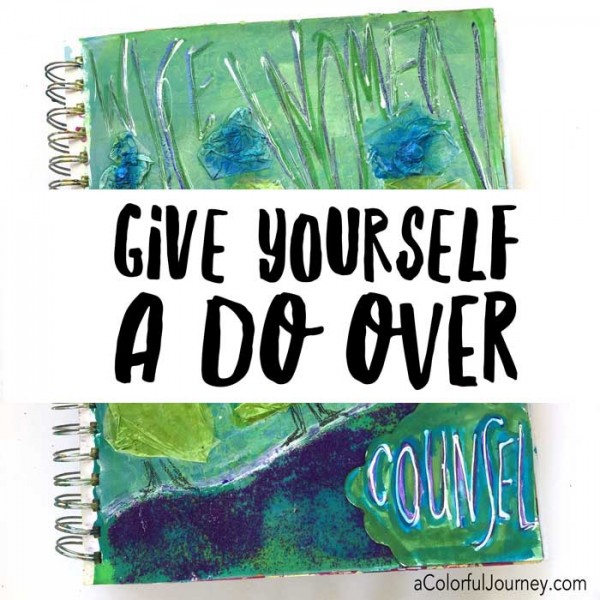 This page was nice when I started, but I loved it when I was finished!  Enjoy the laugh in the video where I couldn't see what was right in front of me..over and over!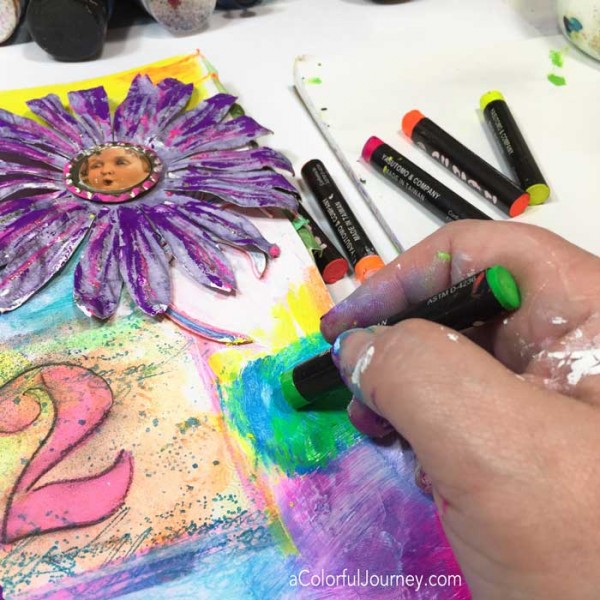 This video has me adding white space but never fear, I added color right on top of it!  See how I used watercolors on wet white paint in the video!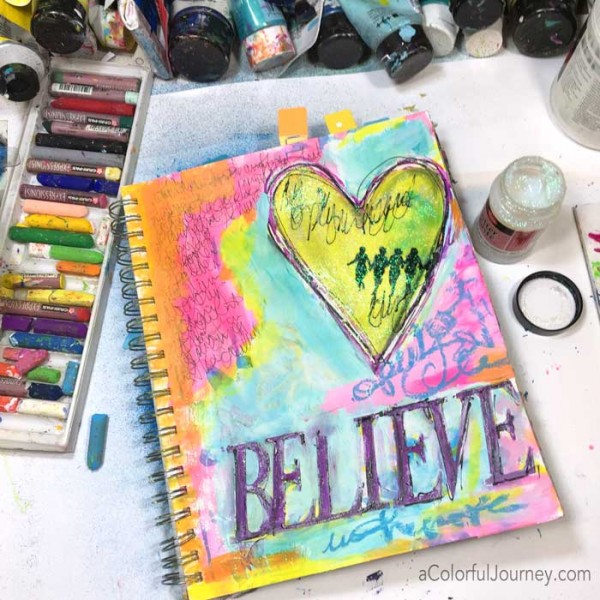 This page made a radical change and ended up with almost white space on a large portion of it much to my surprise…but it had sparkle too!  See it all here.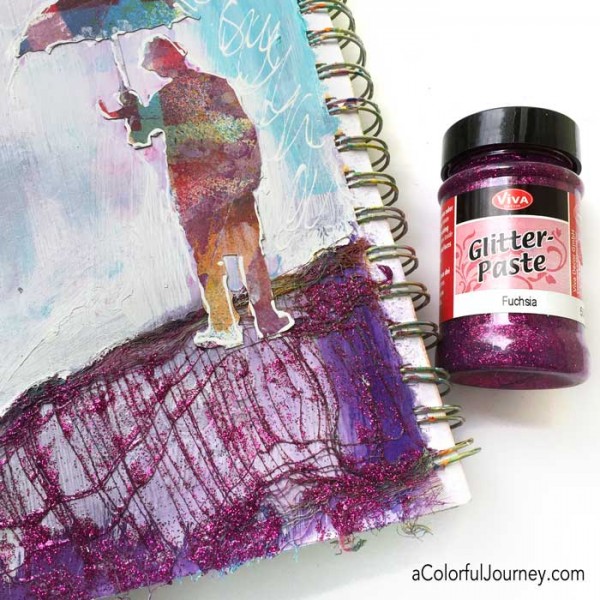 Next Tuesday, I'll be back with next month's theme for Let's Play.  New to Let's Play?  It's all about specific ways that I rediscovered how to let myself play!  If you can't wait and want to know more ways right now- check out my free mixed media workshop, Permission to Play!