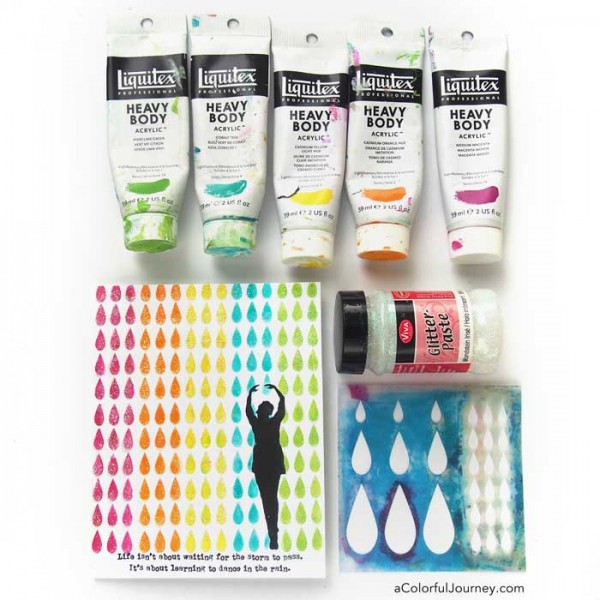 The muse inspired me with rainbow rain and she wanted it nice and straight and measured.  All I was all in until the measured part…but I did get the look of measuring without going any where near a ruler.  How? I let the stencil do all the hard work!
This 4×4 raindrop stencil is part of the Sand and Sea Collection I designed for this month's StencilClub offering.  I have another video sharing more you can do with this stencil on StencilGirl Talk (and all the details about StencilClub are there too).
Check out the video and see how not a single ruler was used as I printed the words on my inkjet printer and got that all perfectly lined up so it fit the front of my card magically.
Watch How to let a stencil do the hard work instead of measuring and add some sparkle with Glitter Paste on YouTube.
The card says, "Life isn't about waiting for the storm to pass. It's about learning to dance in the rain."  The big question that plagued me, was I going to print that out by hand?
Since I have a love hate relationship with my handwriting, I let my inkjet printer handle the words.  No measuring to get this cut to match the exact card size I need.  How?  Its easier to show than tell, so check out the video above.
With my Learning to Dance stencil, this playful dancer is ready for some rainbow rain.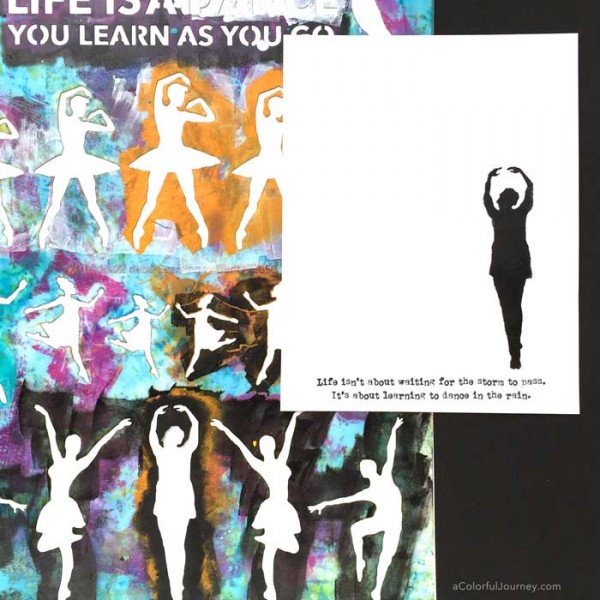 The rainbow rain was great, but I wanted sparkle. Bring on the  Glitter Paste!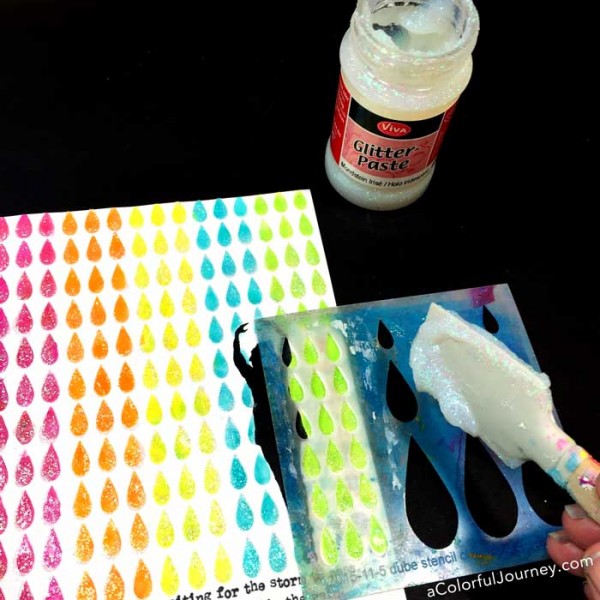 This is the kind of rain I'd love to see fall from the sky any day…but since the rain doesn't look like this in my neighborhood, I'll just have to stick with stenciling rainbow rain!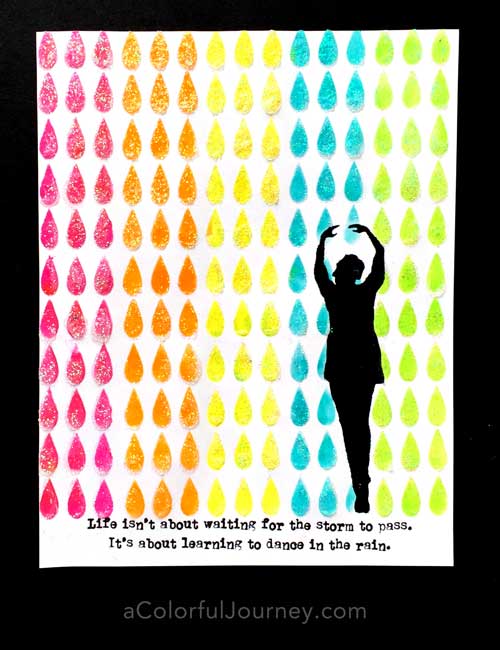 You can see how I turned these raindrops into bursting flowers over at StencilGirl Talk! And you bet, there is no measuring involved!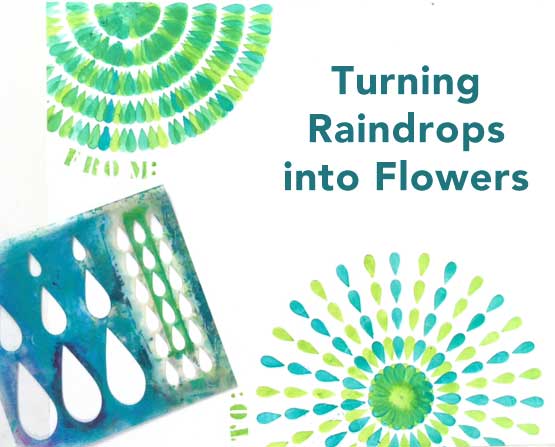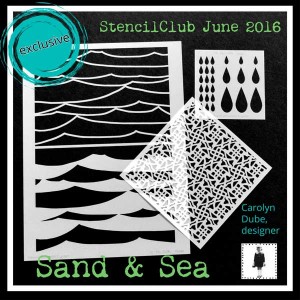 Here are all 3 of the stencils in the collection I designed for this month's StencilClub for StencilGirl.  You can find all the details about it here.