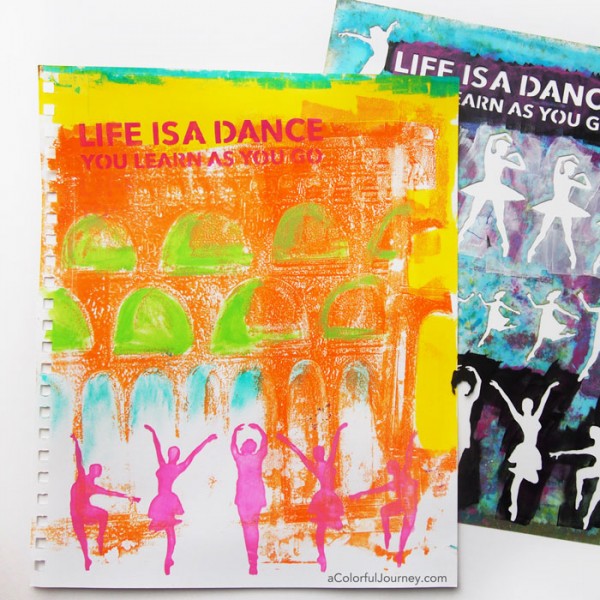 I am a very careful planner.  I think 20 steps ahead.  Creating for me is very calculated and controlled. I can't even type that with a straight face.  I am the polar opposite of a controlled planner when I play.  But you'll see where I got stuck making this and how a penny rescued me!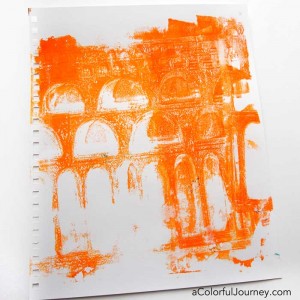 This page all started with a paper made Gelli® printing a while ago.  This was a clean up print using my Arched Aqueducts stencil that was inspired by Roman architecture.  I love looking at ruins, especially ancient Roman ones.
My heart is on cloud nine whenever I get to see the old crumbling buildings and bridges so I decided to capture that with the dancers from my Learning to Dance stencil in hot pink.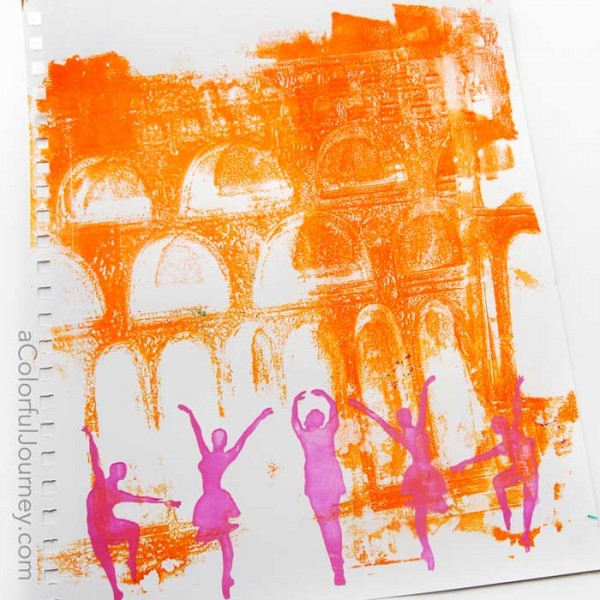 Just two colors on this art journal page? Not for long!  I brought in green, yellow, and blue so that more of rainbow was represented!  Was I thinking and concentrating when I did this? Nope…just coloring in the white spaces in the arches.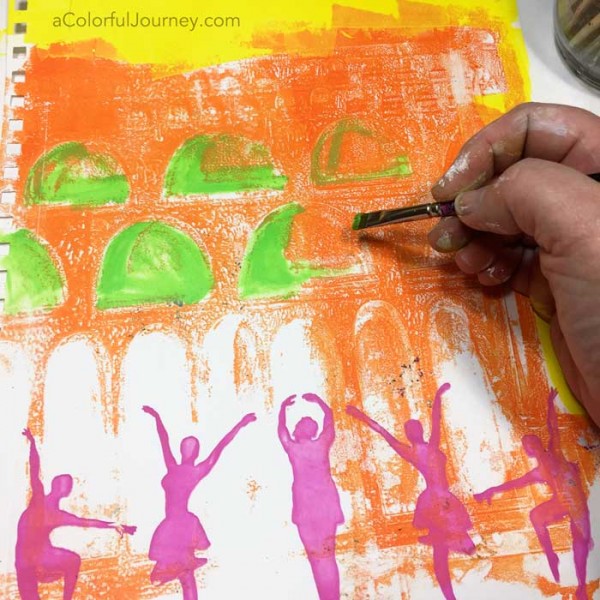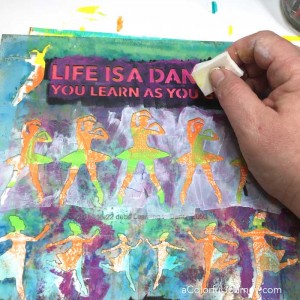 Stenciling with a cosmetic sponge made quick work of getting a title on there with the Learning to Dance stencil.  The stenciling didn't take long but I got stuck in the decision process.
Straight and lined up with the top of the page or angled and lined up the the orange arches? I went back and forth. So much drama.   I was acting like this was a life altering decision- so I flipped a coin.
Decision made.  The wise  penny chose for me.What felt like a monumental decision took just second and then I was back to playing!
If you'd like to know more about art journaling and stenciling, I have a free downloadable workshop called Permission to Play that you can jump in and join the fun.  You can find all the details here.