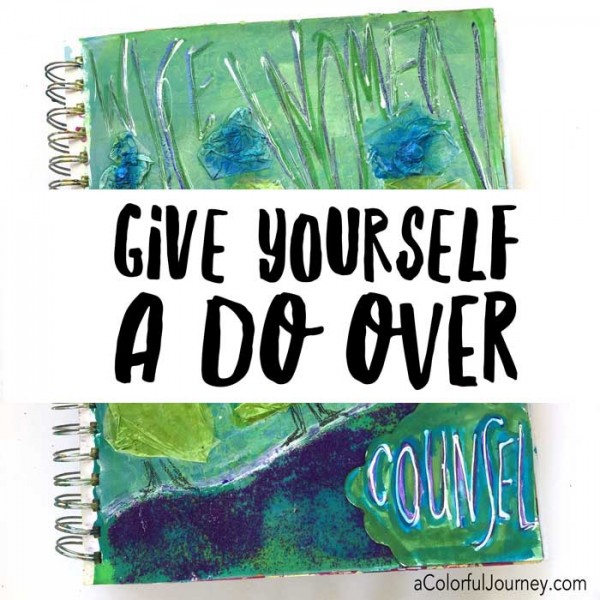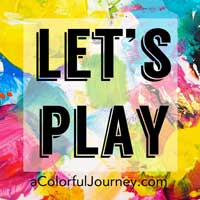 Is everything always pretty when I play?  Nope! This week's Let's Play video is proof of that!  It all started when I gave myself permission to change my mind about this page.  I thought it was finished when I made it long ago, but it didn't feel that way any more.
So I added to it…and now I really don't like it.  And that's okay with me.  You'll see why at the end.
What is Let's Play?  It's all about rediscovering the ability to play. Each month I share a specific strategy that helped me rediscover how to play.    This month I am sharing how I allow myself to change my mind on my art journal pages.
Be sure to get entered in this month's $50 giveaway to Michaels by leaving a comment and there are ways to get even more chances- check out the end of this post).
Watch A very ugly art journal page on YouTube.
Want to see more Let's Play videos? You can find all the weekly posts here.
Here's the page I started with that I just thought was yuck as I flipped through my journal.  I definitely don't love every art journal page I've ever made.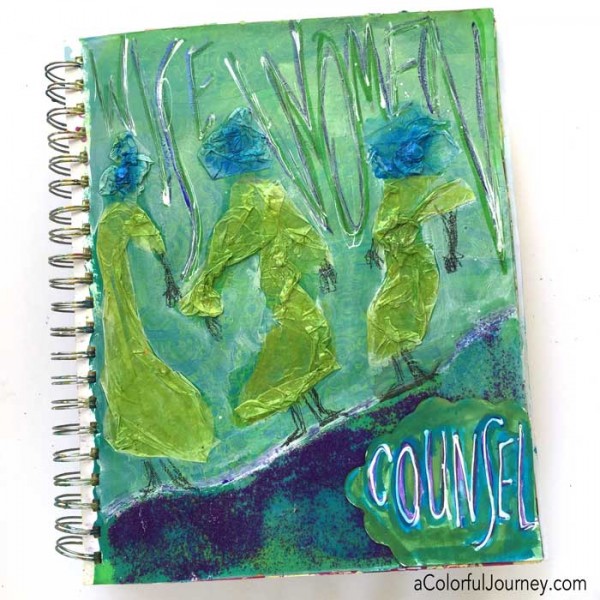 It just needed more color so a touch of purple and yellow and green and blue gave it some more pop.  But it still needed something more.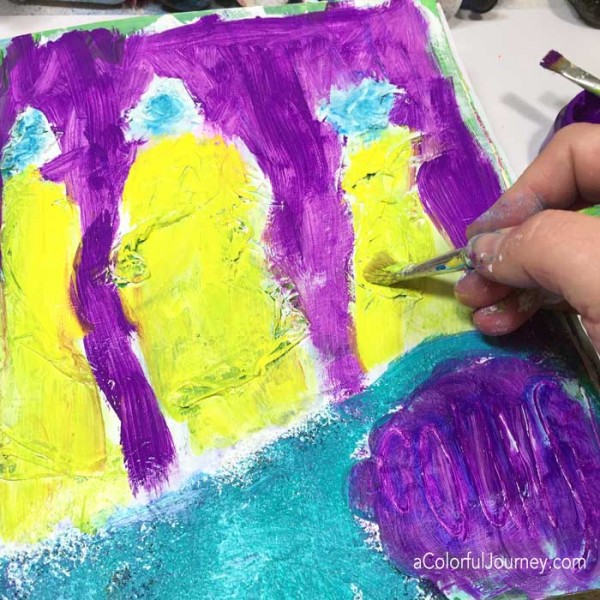 To create the wind howling in the background,  I used Mary Beth Shaw's stencil. This is the only thing I love about this page right now.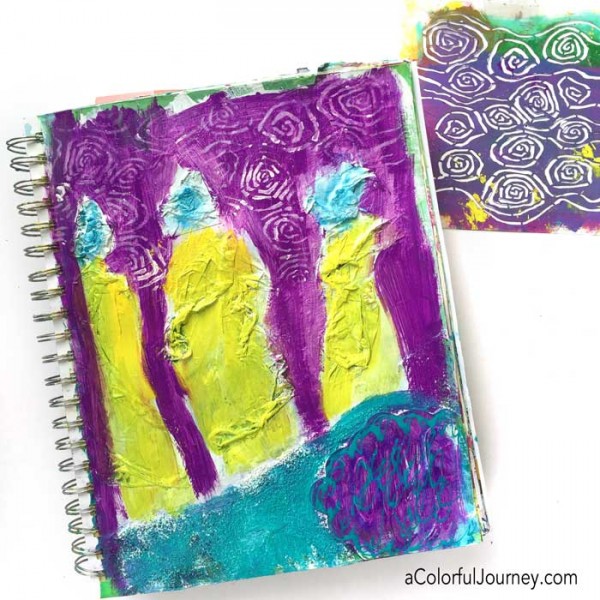 I've stopped for now with this page.  I call it one giant O.O.P.S.- an Outstanding Opportunity Presenting Suddenly.  It didn't turn out as I had hoped but there is no time limit on my art journal page so I'll come back to it and keep adding layers.  Usually when there is an OOPS it ends up taking me someplace far better than I had imagined.  Just might take a few layers.
So if you've ever made an art journal page and you're just not happy with it give yourself permission to change your mind and do something else to it.  I know I'll be doing something else to this page!
Now you've seen my play- I'd love to see yours!  Share it with us all in the Facebook group here.
Want to see more Let's Play videos? You can find all the weekly posts here.
There's also a change to how Let's Play is happening starting this month.  I've listened to your feedback about how and where you'd like to share your play.   Instead of the link party as in previous months, we'll start sharing it in the Facebook group called A Colorful Place to Play.   In fact, lots of you are already sharing it there!
What about the monthly giveaways?  The monthly giveaway is conintuing – just leave comment to be entered and one winner each month will be chosen by random.org.  Want more chances to win the $50 gift certificate?  Pin any of the images from the page or share about it on Facebook- then come back and leave a comment telling me what you did and you can have more chances to win!Giveaway closes the Monday, May 30th at 8am EST and the winner will announced on the blog!
Why did I choose to switch to the FB group?  It allows for more people to comment and encourage and interact which was one of my hopes for Let's Play.  I looking forward to seeing your play!
Here are the supplies I used. Some of these links are affiliate links which means I get a small percentage. It doesn't cost you anything extra and you are helping me keep this blog and my videos ad free! Thank you- I don't like ads any more than you do!