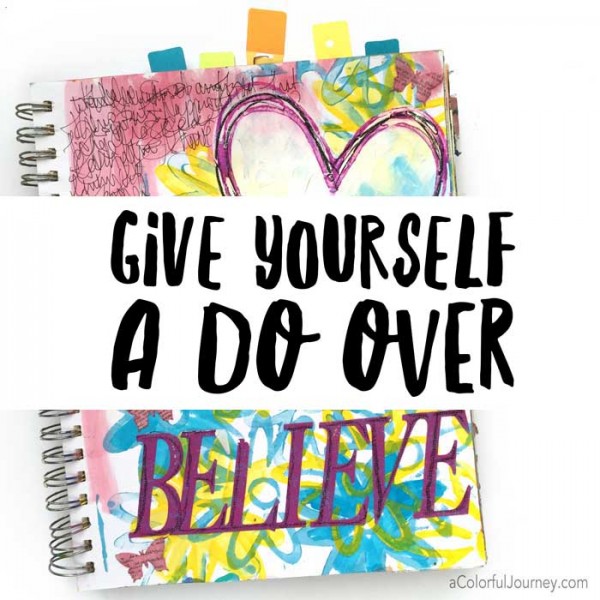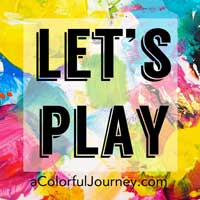 This page was fine.  It was okay.  But it could be more fun so I gave myself a do over!  I'm allowed to do that and so are you!  It's an art journal page not a legal contract!
What is Let's Play?  It's all about rediscovering the ability to play. Each month I share a specific strategy that helped me rediscover how to play.    This month I am sharing how I allow myself to change my mind on my art journal pages.  You can see all of this month's do overs including the super ugly one here.
Be sure to get entered in this month's $50 giveaway to Michaels by leaving a comment and there are ways to get even more chances- check out the end of this post).
In the video you'll see me using watercolors on wet acrylic paint.  Can you do that? You bet!
Watch Art journal page redo with more color and sparkle on YouTube.
Want to see more Let's Play videos? You can find all the weekly posts here.
Here's the page that started today's play.  It's fine.  It's nice.  It has room for more color!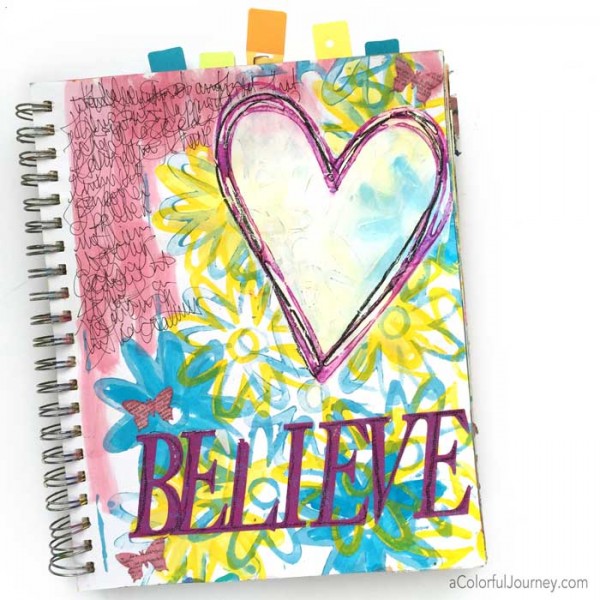 I fiddled around with the background with white…but it didn't stay white for long thanks to watercolors.  And yes, I used them right on the wet paint!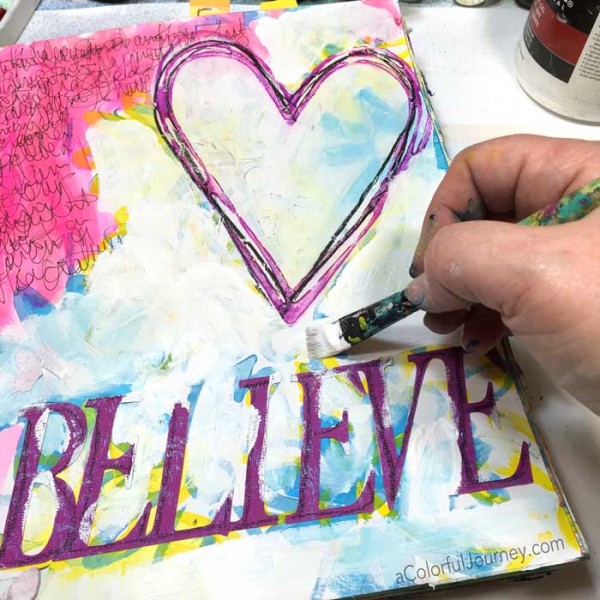 The white space is all gone!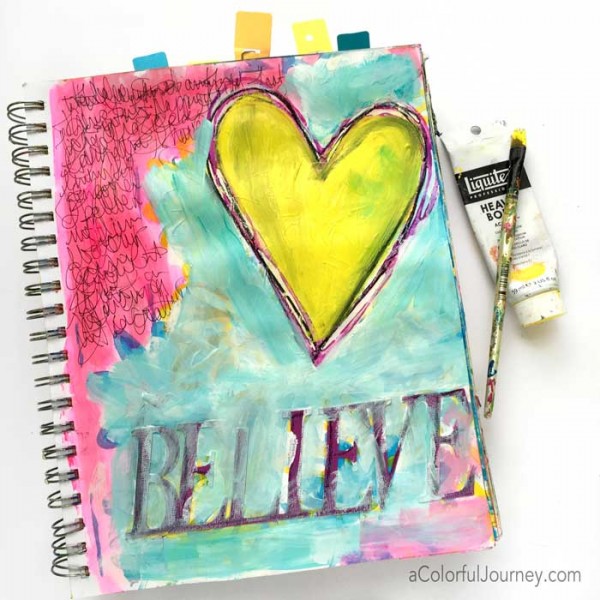 Even with all that color, the yellow heart needed more.  First some stenciled women from my Finding Your Tribe stencil, an bit of journaling, and then sparkles thanks to Viva Decor's Glitter Paste!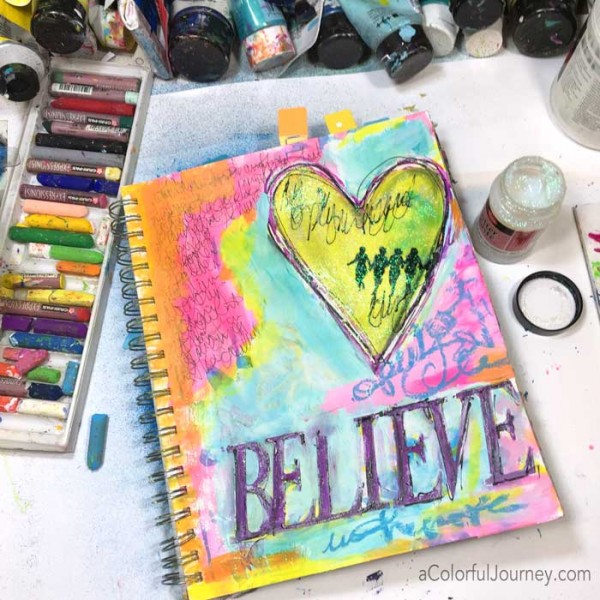 Now you've seen my play- I'd love to see yours!  Share it with us all in the Facebook group here.
Want to see more Let's Play videos? You can find all the weekly posts here.
There's also a change to how Let's Play is happening starting this month.  I've listened to your feedback about how and where you'd like to share your play.   Instead of the link party as in previous months, we'll start sharing it in the Facebook group called A Colorful Place to Play.   In fact, lots of you are already sharing it there!
What about the monthly giveaways?  The monthly giveaway is conintuing – just leave comment to be entered and one winner each month will be chosen by random.org.  Want more chances to win the $50 gift certificate?  Pin any of the images from the page or share about it on Facebook- then come back and leave a comment telling me what you did and you can have more chances to win!Giveaway closes the Monday, May 30th at 8am EST and the winner will announced on the blog!
Why did I choose to switch to the FB group?  It allows for more people to comment and encourage and interact which was one of my hopes for Let's Play.  I looking forward to seeing your play!
Here are the supplies I used. Some of these links are affiliate links which means I get a small percentage. It doesn't cost you anything extra and you are helping me keep this blog and my videos ad free! Thank you- I don't like ads any more than you do!